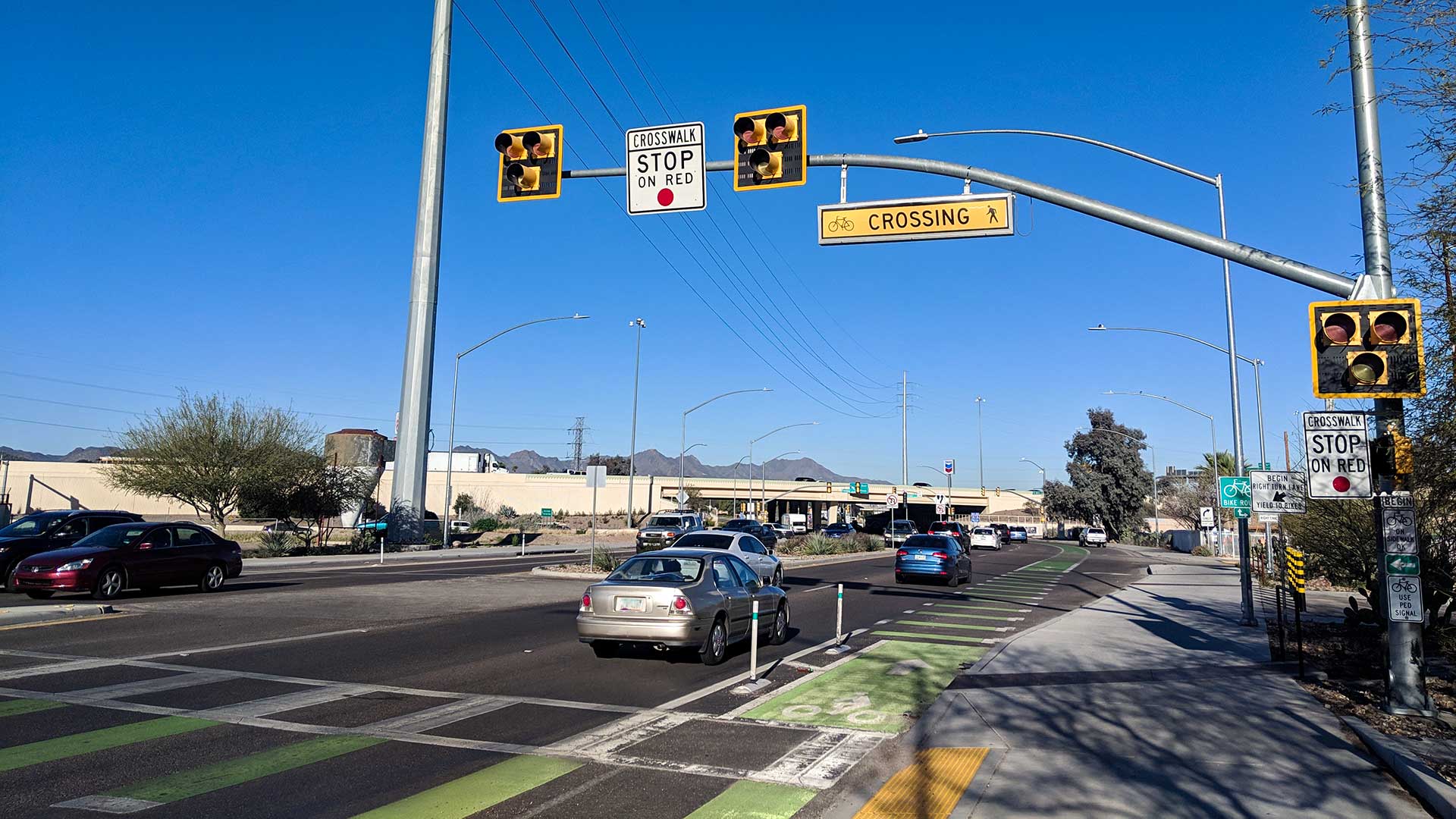 A HAWK pedestrian and bike crossing on West Saint Mary's Road.
AZPM
The Tucson City Council has amended an agreement with the Regional Transportation Authority to build two High-intensity Activated Crosswalks — or HAWK pedestrian crossings — a year earlier than planned.
The HAWK signals make it possible for pedestrians to stop vehicles but allow the drivers to proceed as soon as they have crossed. A study from the Federal Highway Administration says the pedestrian-activated system reduces vehicle-pedestrian collisions by nearly 70 percent.
Tucson City Councilman Steve Kozachik, who represents Ward 6, says the HAWK crossings are an integral part of the city's commitment to safety.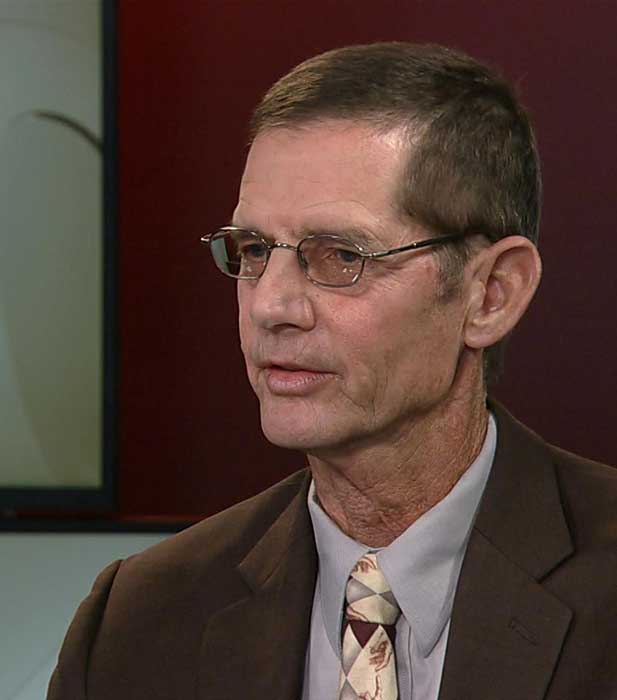 VIEW LARGER Steve Kozachik

AZPM
"I wish we could get these all over town much more quickly than we're doing," he says. "So, I'm very pleased that we are doing this; it's a safety issue for the community."
He says the HAWK crossings have been carefully spaced to avoid creating added traffic congestion.
"You're not going to find them immediately adjacent to one another causing stop and go traffic," he says. "Generally, they will be mid-block, and generally on a half-mile grid between the major intersections, where you have traffic signals already."
The two new HAWK locations will be on Speedway between Country Club and Alvernon, and on Grant between Swan and Craycroft. The system, now used nationwide, was invented by Tucson Transportation Administrator Richard Nassi in the 1990s, with the first one installed locally in 2000.