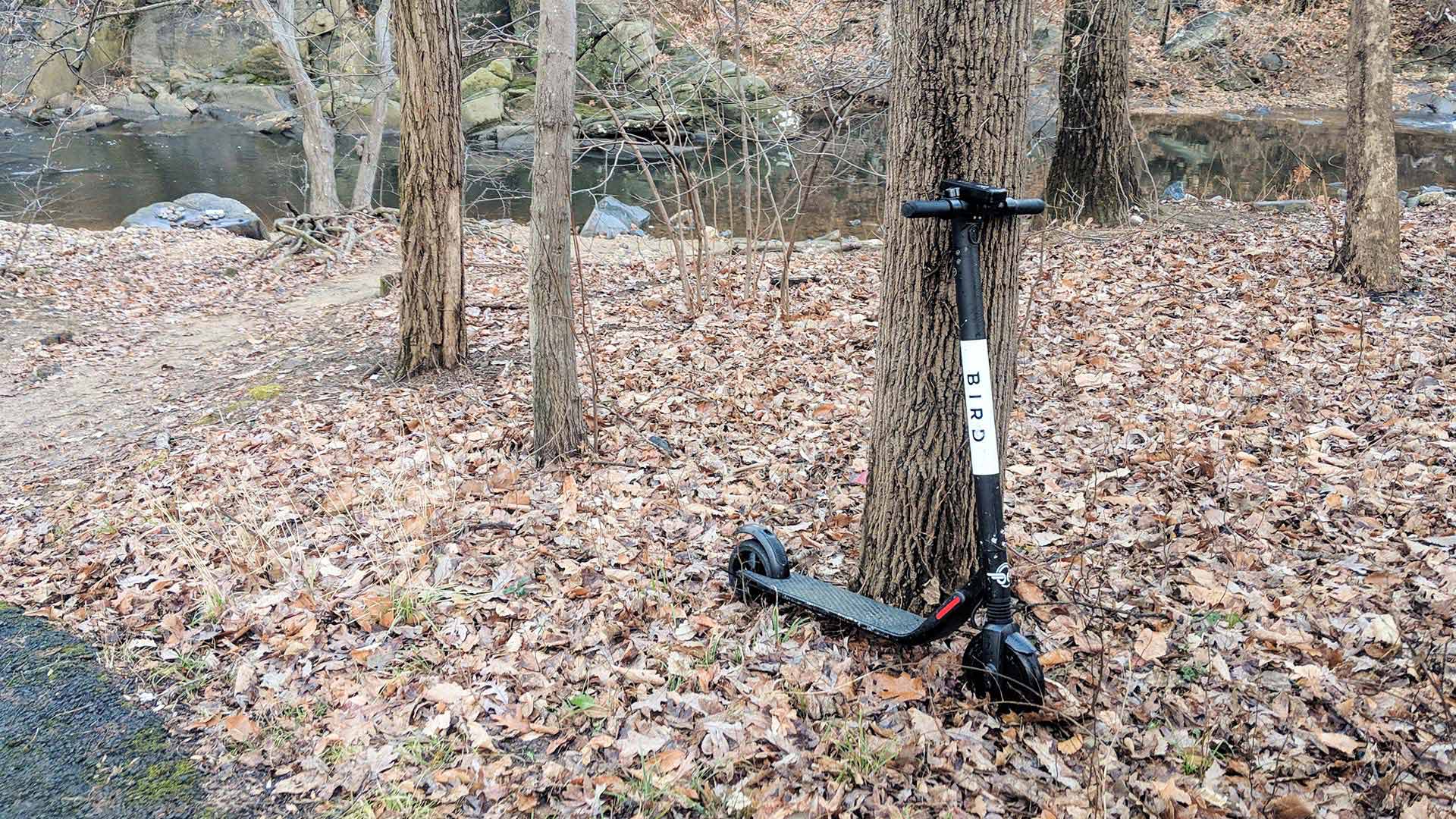 An e-scooter left beside a trail in a park in the Washington, D.C., area.
Nick O'Gara/AZPM
Tucson streets will soon be shared with electric scooters.
Last night Tucson City Council voted to 5-1 to approve a six-month trial period for dockless electric scooters in the city. There will be 1,000 scooters available during the trial, with 500 more added for use by low-income residents.
Councilman Steve Kozachik was the sole vote against, citing hassles and safety concerns.
"The reality is we are doing fine without the clutter. We're doing fine without the accidents. We're doing fine without the code enforcement obligations, and we're doing fine with out the aggravation."
Councilman Paul Durham agreed there were issues, but said the program was worth testing.
"I think the important thing to remember is that this is a pilot program," he said. "We don't know what problems or issues would develop, so if serious problems can't be addressed by changes in the regulations, I will not support the continued use of these scooters in Tucson."
E-scooters can only be rented by adults and will have a speed limit of 15 miles per hour. They must be driven in bike lanes or on the road. Scooters will need to be parked in areas with at least 4 feet of clearance and cannot block traffic.
The six-month pilot is scheduled to begin July 1.