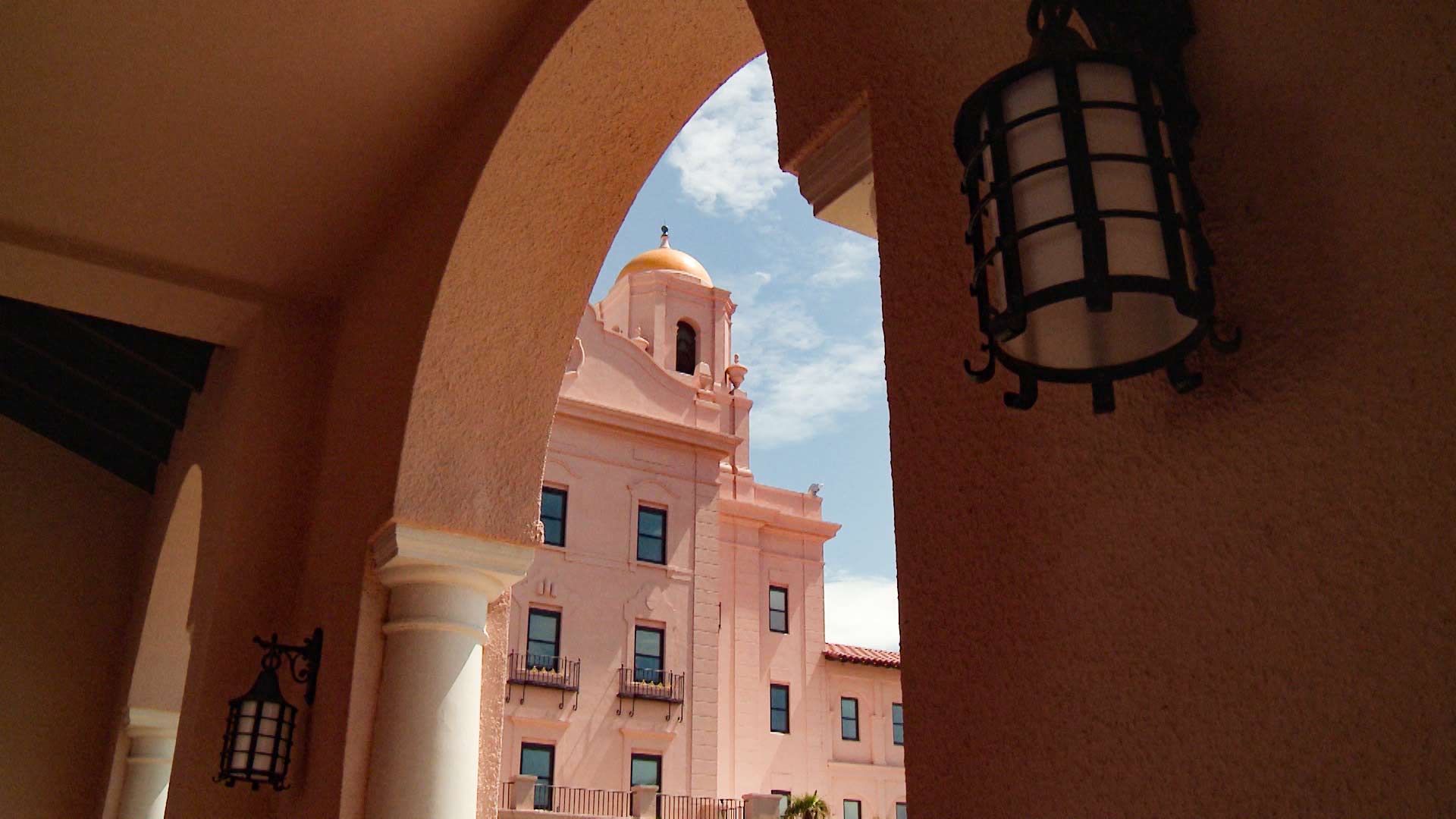 The Southern Arizona VA Health Care System, in Tucson.
AZPM
About 1,300 people in Pima County were identified as homeless in 2018, and of those, more than 200 were veterans, according to the Tucson Pima Collaboration to End Homelessness.
The Southern Arizona VA Health Care System is targeting veterans in hopes of getting them services and off the streets.
For three years, Marine Corps veteran Richard Brown has spent time on Tucson-area streets as a peer-to-peer counselor with the VA's homeless program.
"We go out, hit the street, look for homeless veterans, talk to them and try and get them into the VA for medical programs, social programs, housing programs, substance abuse programs," said Brown.
Being a peer-to-peer counselor is Brown's job, but he said it is more about vets helping vets.
"We'll help you navigate out on the town. We'll help you navigate the VA. We'll be the support system for you to come and talk to if you need to," said Brown.
The homeless program at the local VA is designed to be a one-stop shop for homeless veterans looking for services.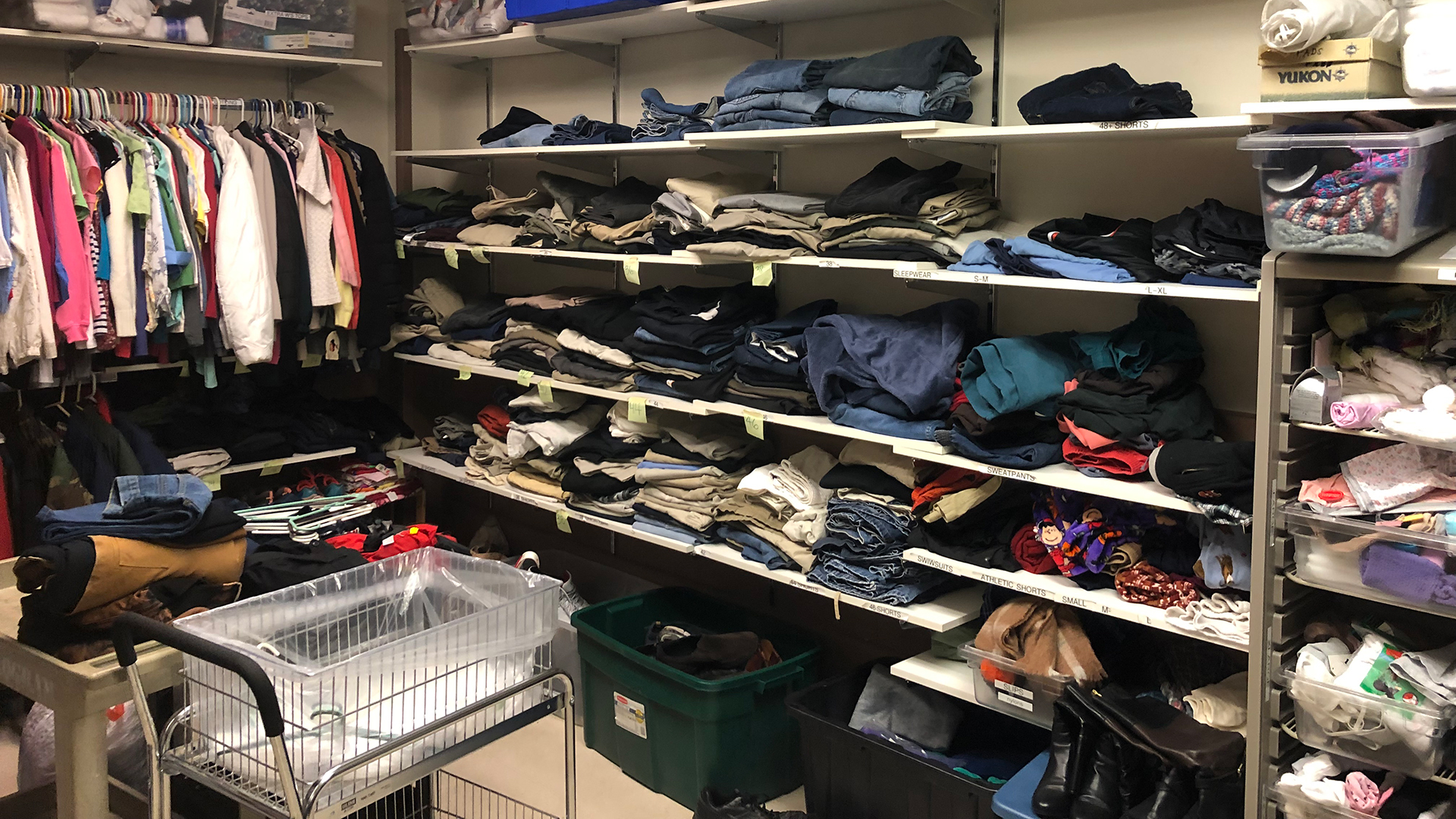 VIEW LARGER Homeless vets can come to the Southern Arizona VA Health Services in Tucson to get a new set of clothes. The clothes are often donated by the community. February 2019

Christopher Conover/AZPM
"When they first come in, we have showers and laundry facilities and food bags and clothing that we can give them. And basically, we try and engage them because a lot of the veterans on the street have been out there for a while, so we try and get a relationship built with them," said Jodi Frederick, clinical director for the homeless program at the Southern Arizona VA Health Care System.
Not every veteran who comes through the doors at the VA is looking for a place to stay. Some are there for medical appointments, or to pick up some clothes, or wash the ones they have.
"Sometimes the veterans ... don't want to be housed, for whatever reason. It may be that they have been on the street for years and they are comfortable with that. We've had veterans that we've actually housed that have a hard time dealing with four walls. They are used to being out in the open, they are used to not having people around them, they don't have rules that they have to follow, so sometimes that is very difficult for them," said Frederick
For those who do decide they want to get off the streets, there are a number of housing options available to them. Those options range from transitional housing to more permanent lodging. The VA uses what is called the "housing first" approach.
"It used to be that you had to get clean and you had to get treatment, you gotta prove that you are able to stay housed. But with housing first ... let's get them housed and then let's work with them," said Frederick.
That means if they are in transitional housing, the veteran can't use drugs at the facility, but they are not kicked out if they use somewhere else.
If a veteran gets a voucher for more permanent housing, the only requirement is that they agree to case management through the VA.
Some homeless vets decide to get housing to help with mental health issues or substance abuse. But sometimes age also plays a role in making the decision.
"We've actually had a few veterans in the past who have come in because they have been on the streets for years and they are getting sick and they don't want to die on the street," said Frederick.
The process of getting a veteran to come in can be a long one.
"Met a guy, talked to him, went out there constantly, talked to him over and over and over. And lo and behold, he showed up at the VA and he said: 'I'm here, Rich. Help me out.'" said Brown.
Brown admitted at times his job is frustrating and leaves him wondering in some cases if there was just one more thing he could have said or done in order to get someone to services.
"You take people like me who had substance abuse problems and mental health problems and you are able to go out there and support other veterans that are literally lost in the shuffle and show them the light and the way to come back and how to have a successful life," said Brown.
The Southern Arizona VA Health Care System also operates homeless programs in Sierra Vista and Yuma.