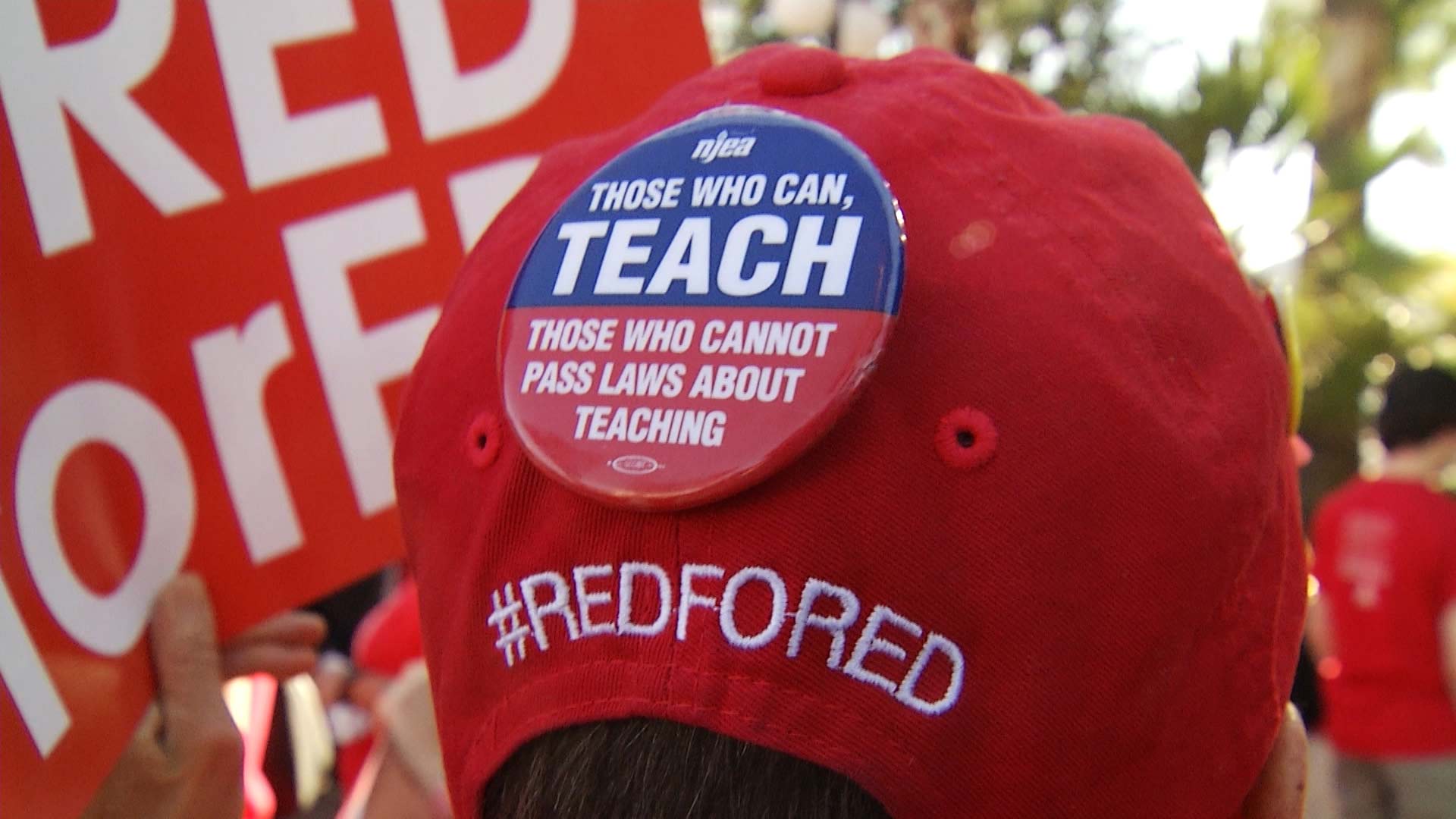 Tucson #RedForEd demonstrators in April, 2019.
AZPM
#RedForEd Walk ins
Supporters for #RedForEd held what they called "walk-ins" before school Wednesday morning at 28 Tucson-area schools. They gathered to protest lack of progress on their agenda during this year's legislative session.

The event originally scheduled for 15 schools but grew to nearly double that number. Kate Van Roekel is a teacher and education advocate. She says while #RedForEd won a partial victory with its teacher walkout last year, their agenda has been ignored during the current legislative session. Gov. Doug Ducey's promise a year ago to raise pay for some teachers, she says, but it overlooks other essential employees.
"So it leaves out librarians, school nurses, councilors and all other staff like bus drivers, cafeteria workers, etc.," Van Roekel says. "All of these people are important in the education of Arizona kids and they deserve living wages that are comparable to the national average.

In addition, she says the Legislature has done nothing to address serious challenges with school infrastructure, such as crumbling schools, books and lack of technology.
She says the protests are not just for teachers and school employees.
"We are just really hoping that community members who support public education will contact their legislator, will contact the governor and really make their voices heard," she says. "Everyone who cares about Arizona's children needs to step up and make their voices heard."
She says the protests are needed to show state leaders that #RedForEd was not just a one-time event, but a broad coalition of citizens that is as active as ever