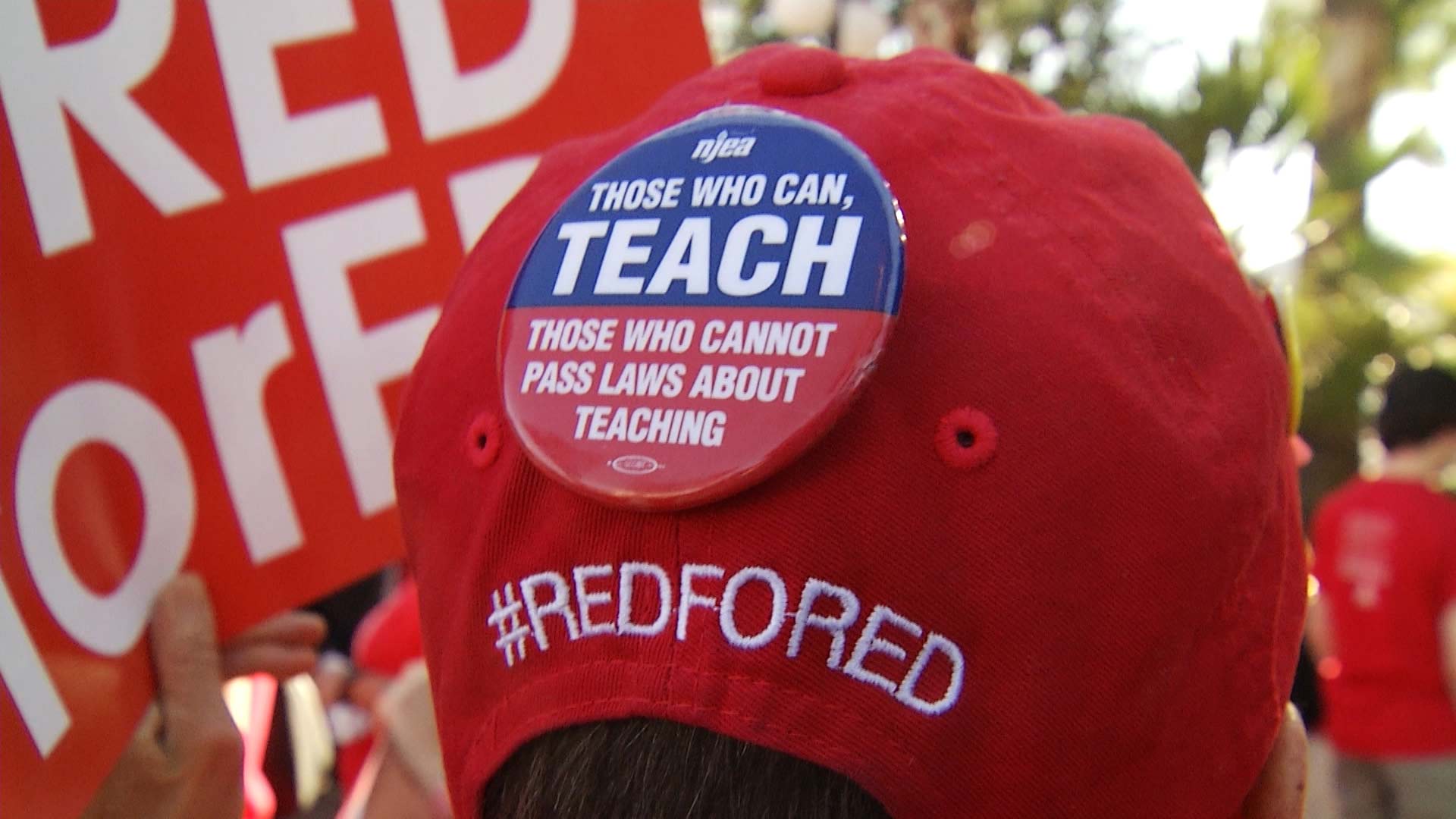 Tucson #RedForEd demonstrators in April, 2019.
AZPM
RedForEd Budget
#RedForEd held walk-ins at more than 30 Tucson schools Wednesday to express displeasure at the proposed new state budget, which they say ignores the needs of Arizona schools and students. As a result the teacher-backed movement is ramping up pressure on state government.
The advocates say they are most unhappy with the decision to put a $1 billion surplus into a "rainy-day fund." Kate Van Roekel is an educator and advocate for the teacher-backed organization. She says given the education budget is still $700 million below its 2008 level, calling it a surplus doesn't make sense.
"This is a surplus in name only because the state budget has continued to shrink," she says. "If we were to restore the budget to the size it was in 2008, then we could start talking about a surplus.
#RedForEd would also like to see a ban on tax cuts until education spending has been restored. A national index from Education Week ranks Arizona's school system 43rd in the country. Going forward, Van Roekel says #RedForEd is taking a two-pronged approach.
"In the short term it's continuing to show up at the Capitol, showing that we will continue to fight for Arizona's students," she says "The other prong is tied to the elections. Our priority has to be voting in legislators and a governor who truly support education funding and Arizona students. "
Gov. Doug Ducey and Republican leaders in the Legislature have agreed to a budget framework that funds most of the governor's priorities, but the budget must still be approved by the full House and Senate.