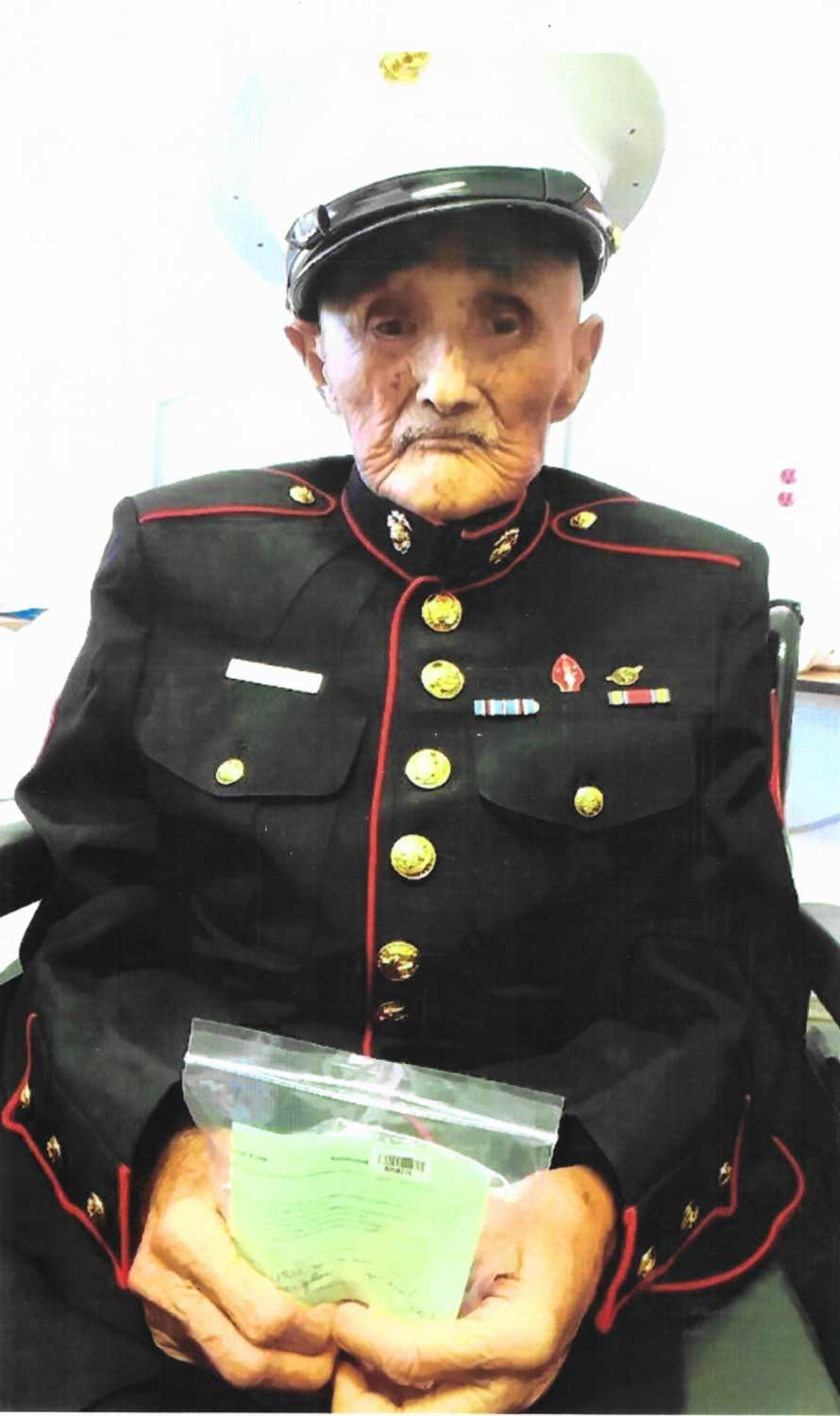 VIEW LARGER William Tully Brown is one of three Navajo Code Talkers who died in the last month. The men were instrumental in ending World War II.

Navajo Nation via Fronteras Desk
Navajo Code Talker William Tully Brown died Monday, making him the third Navajo Code Talker to pass in the last month. He was 96.
In 1942, 29 Navajos developed an unbreakable code that led to the end of World War II. More than 400 Navajos then executed the code. William Tully Brown sent and received critical messages at Guadalcanal and Iwo Jima.
Navajo Chief Justice JoAnn Jayne said in a statement, "Brown was a humble man who did not seek recognition but the world now knows of his service."
Jayne asks Navajos to honor the legacy of the Code Talkers by speaking, learning and teaching the language every day.
Navajo Code Talker and former New Mexico Senator John Pinto died May 31, and before that Fleming Begaye on May 13. Code Talker Peter MacDonald says five code talkers remain alive today. His daughter Charity MacDonald says they are all close.