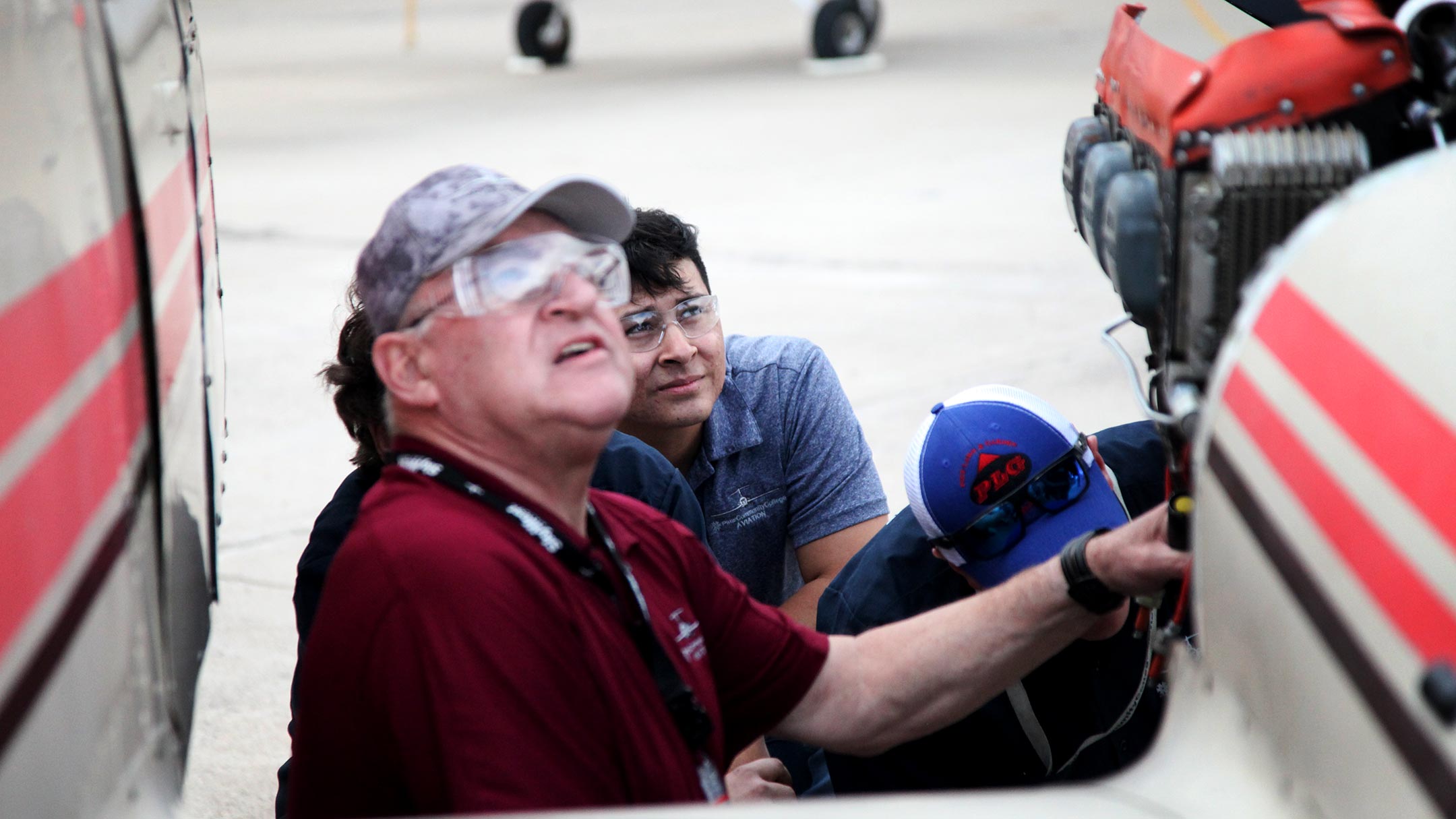 Students and an instructor at Pima Community College's aviation technology program watch a plane pass above as they perform maintenance on a small aircraft at the college's facility near Tucson International Airport on Feb. 4, 2019.
Zoe Barrie/AZPM
Students eager to learn commercial aircraft repair at Pima Community College have to put their names on a one-year waiting list. That might end by 2021.
This year, the Arizona Legislature approved $15 million to double the size of PCC's aviation technology program. It's the first state money allocated for a community college since the Legislature cut all funding four years ago.
Program director Jason Bowersock says the funding reflects the high demand for technicians to work on large commercial aircraft.

"More and more these days employers are actually coming into our facility, conducting interviews on-site with the students and offering a job before they even have a chance to graduate the program and get certified," Bowersock said.
The $15 million will go toward building new facilities for the aviation program, with room to double its enrollment from 125 to 250 students by the fall of 2021.
The Aviation Technology Center is located just off the end of one of the runways at Tucson International Airport, and a short distance from Bombardier Commercial Aircraft Services, one of the employers eager to hire graduates of the program.