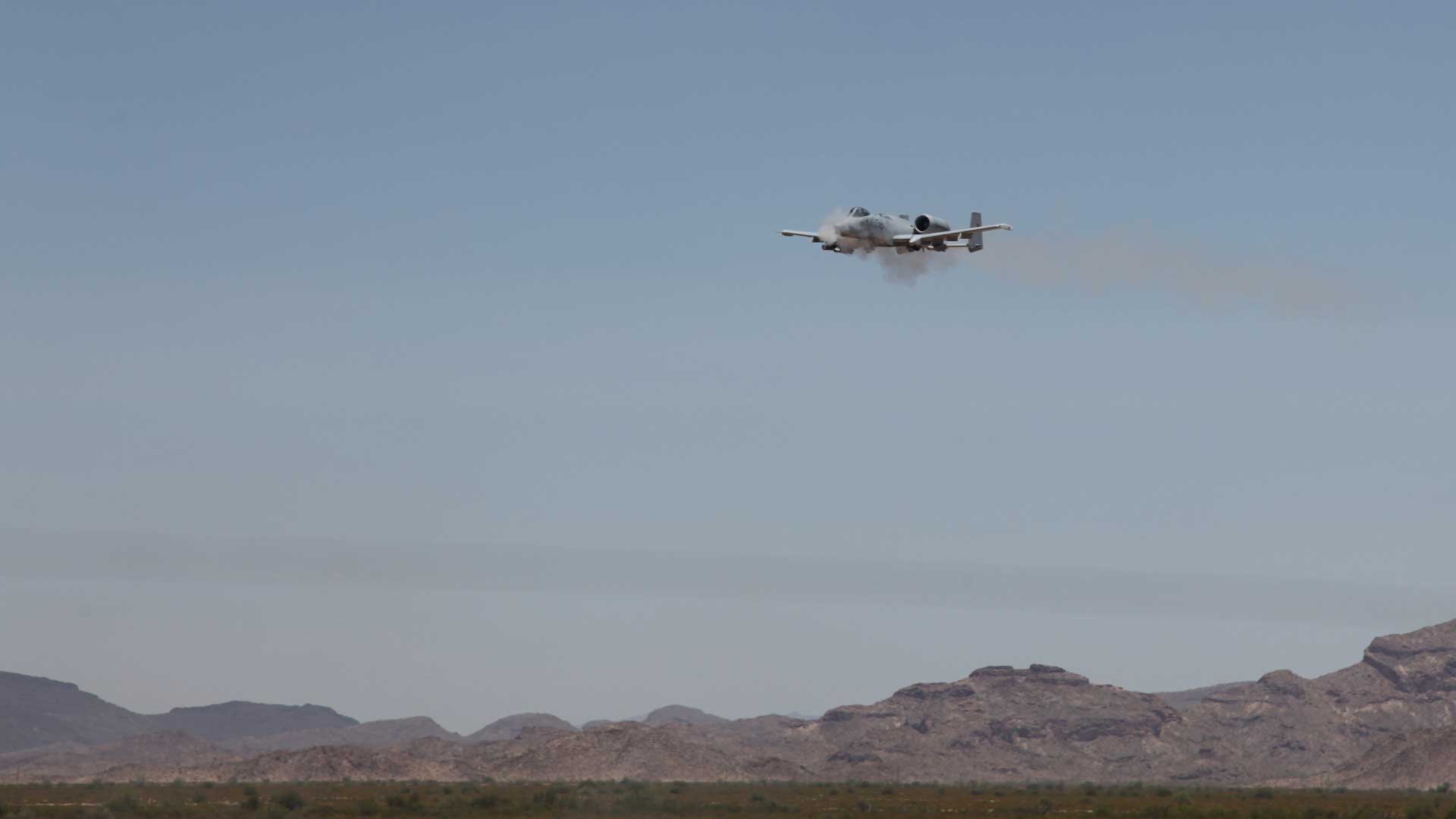 An A-10 firing over the Barry Goldwater Range in Gila Bend, Arizona, during Hawgsmoke 2016.
Christopher Conover/AZPM
In July, the Pentagon is expected to release the result of head-to-head tests between the A-10 and F-35 planes in the area of close air support, which includes protecting troops on the ground.
The A-10 is a favorite of ground troops, but the Air Force wants to retire it and give much of the close air support duty to the new F-35.
In March, A-10 and F-35 pilots met at Edwards Air Force Base in California to see which plane is better when it comes to that mission.
In the weeks following the test, Pentagon evaluators told members of the House Armed Services Committee the answer is a complicated one.
"The F-35, as we expected, has a big advantage in the high threat scenario where the stealth and sensor fusion really helps," said Robert Behler, director of operational test and evaluation for the Pentagon.
He said the test included way to improve the F-35's performance in low-threat environments.
"The A-10Cs, as we thought, in a low-threat environment with more fuel and more weapons, they really do a very good job," he said.
Evaluators said when it comes to close air support, pilot training is the key.
Davis-Monthan Air Force Base in Tucson is the main training base for A-10 pilots.
The Pentagon expects to release the full report comparing the A-10 and F-35 by the end of July.