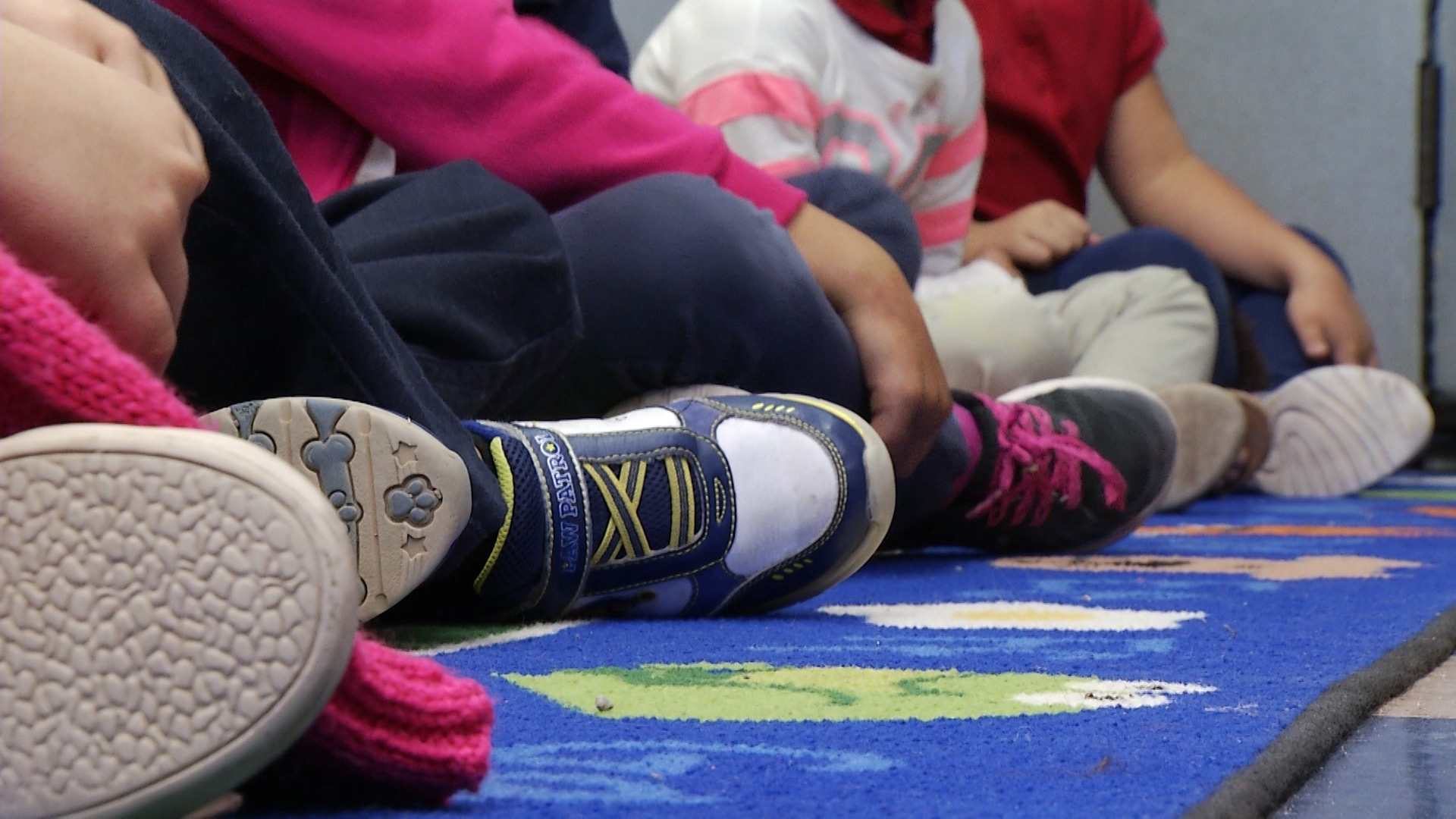 AZPM Staff
National data show early childhood education to be one of the most effective economic investment communities can make. A community-wide effort to implement the Pima County Preschool Investment Program is underway, hoping to make the county a statewide leader in pre-K development.
In most states that have universal pre-K programs, funding is split between federal, state and local governments. But despite a growing economy and a budget surplus, the Arizona Legislature has not taken any action on pre-K education. Pima County Board of Supervisors Chairman Richard Elias says the lack of other funding sources makes a local initiative the way forward for Pima County
"Communities that have found success with preschool have done it with local funds and with the support of local government," Elias says.
The failure of a Tucson initiative just two years ago might seem a bad omen, but this time the number of supporters has grown dramatically. In fact, organizations such as the Southern Arizona Leadership Council, which led the opposition to the Tucson initiative, have come out in favor of a county-wide preschool funding program.
At a recent Board of Supervisors hearing, Brint Milward, the director of the University of Arizona School of Government and Public Policy, laid out just how broad the support for the initiative has become. Milward's list included more than 50 prominent organizations and individuals who back the new initiative.
The challenge is funding. Pima County has the money to get a pilot program started. But it's an ongoing operational expense that the board would have to vote to approve every year, making it much less likely to survive in an economic downturn. Elias says the county cannot go it alone.
"Who are our partners going to be?" he asks. "What in-kind contributions do they have, or financial contributions? Is our business community ready to step up and stand with our children as well?"
It's not a simple or inexpensive process. Among other things, high-quality pre-K programs use curricula proven to address the academic, social-emotional and physical needs of each child. They require teachers to have academic specialization in early childhood education, and seek to build strong relationships between families and staff. Most provide more than one year of instruction — reaching both 3- and 4-year-olds.
Dustin Williams, the superintendent of Schools for Pima County, says the way forward is not to take too big a bite, but instead to show success with a small pilot program.
"Now is the time to capitalize — at least to start something," he says. "If you don't start something, you don't know if it's ever going to work."
He says district schools would make a practical incubator of the pilot. He says they already have the capacity, infrastructure, and personnel to provide an early success and just as important, they have the metrics in place to measure success.
"You can watch, number one, the dollars. But, number two, you can show the achievements of how the students are doing immediately," he says. "And if we can show some data behind it that shows some awesome results, that's going to be a win-win for everybody."
And that, he says, would create further momentum. Once you can prove success, he says, replicating it on a larger scale becomes much easier both financially and politically — and could be the vehicle needed to pull together a working partnership between the community and the county to make quality pre-K a reality.