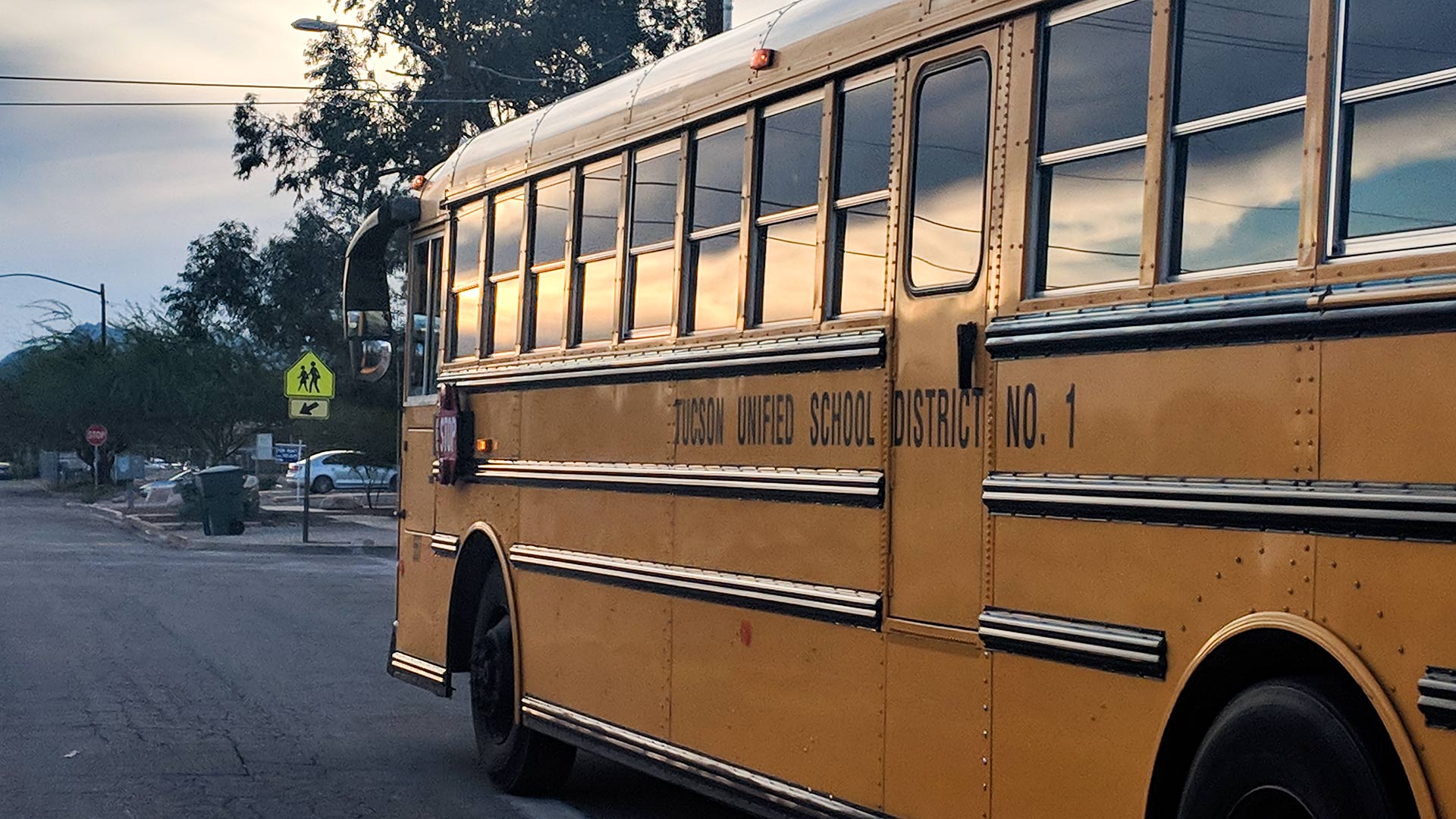 A Tucson Unified School District Bus.
AZPM
Students are back in school this week in the Tucson Unified School District, and for the third year in a row, the number of teacher vacancies in the district has dropped.
Of the nearly 3,000 teachers in 89 schools, only 65 positions remain vacant. TUSD Superintendent Gabriel Trujillo says that progress is cause for celebration, but much more needs to be done.
Trujillo says a rise in teacher salaries was most important in finding and retaining top-quality teachers, but he also says the district has been committed to providing a safer and more encouraging atmosphere for teachers. Research shows that is just as important to teacher retention.
"We're responsible for creating an award-winning work environment where teachers feel valued, where they feel connected to their work and have a sense of purpose, where they can collaborate, where they have autonomy," he says.
He also says it's important to give teachers back some of the authority they've lost in dealing with disciplinary problems in the classroom.
"We've worked really hard to return order and structure with regard to classroom discipline to the teacher," he says. "That will continue to be one of our goals."
As far as teacher vacancies, he says he would like to get to the point where he has more qualified candidates than he needs to fill all the district's teaching positions. But he says to get there will require state government to step up.
"What we have no control over is the inadequate and inappropriate amount of funding coming out of this Legislature for teacher salaries," he says.
In addition, he says, the state needs to provide for much-needed school infrastructure upgrades and maintenance. He says a substandard workspace makes it hard for teachers to succeed, and therefore harder to retain them.