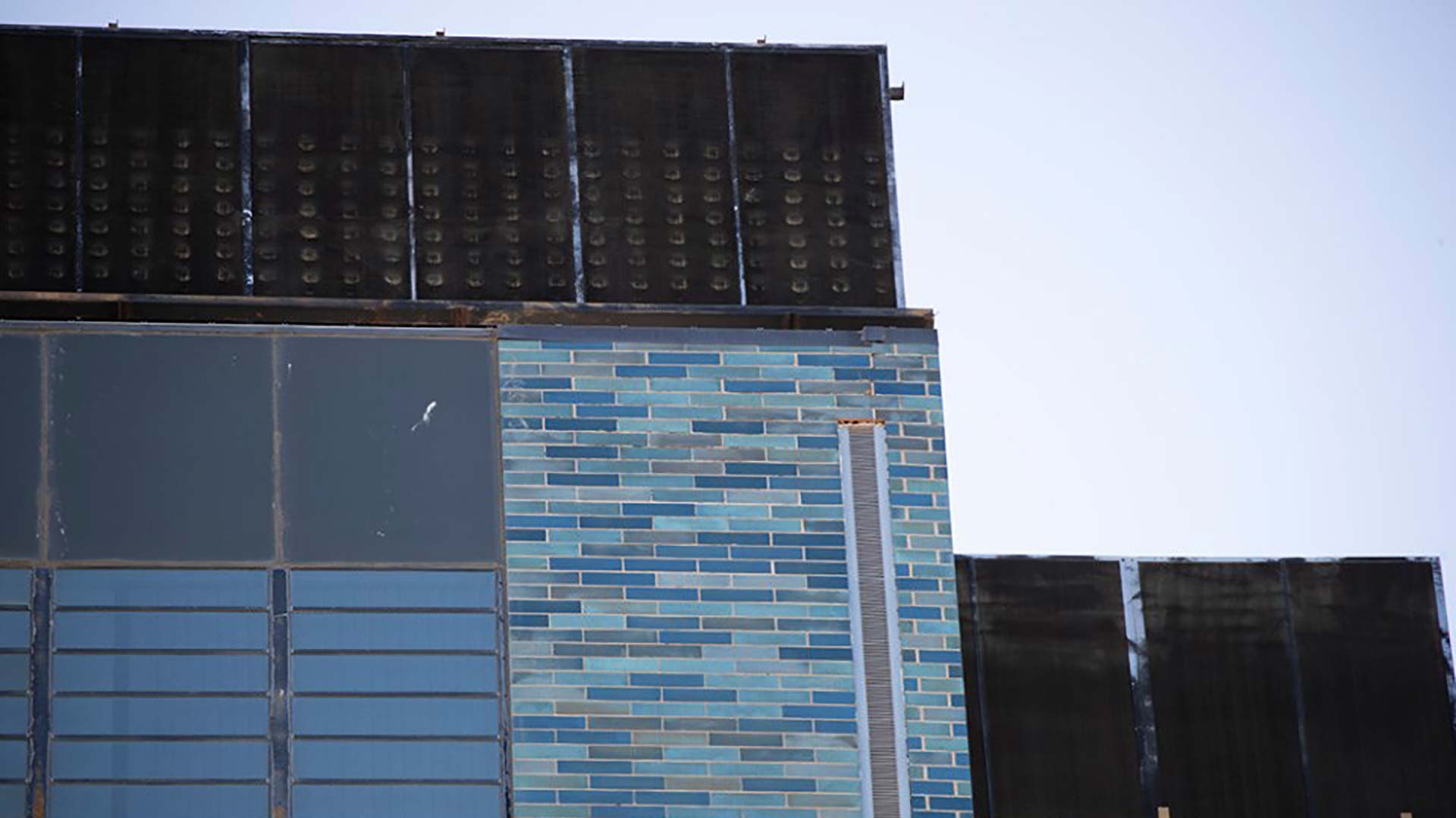 This image distributed by Pima County via social media on Aug. 14, 2019 shows a part of the county's Legal Services Building, where distinctive blue-green bricks have dislodged. Efforts are underway to find and repair loose bricks on the the building, built in 1967.
Gerry Loew/Pima County
One of Tucson's most distinctive high-rise buildings has started to fall apart, and the county is taking steps to stop it, before someone gets hurt.
Originally built in the 1960s for a savings and loan, the 20-story Pima County Legal Services building is known for the distinctive blue-green bricks that cover three of its four sides.
Now some of those 50-year-old bricks are starting to come loose.

"A part of a brick fell to the sidewalk and one of our maintenance staff saw it at about 6:30 one morning," said Lisa Josker, the county's Facilities Management Director.

Several more bricks have since come loose, she said. No one was hurt, but the prospect of more bricks falling 200 feet off a county building, and possibly striking a taxpayer, is something the county wants to avoid.

Josker said a contractor will install protective scaffolding along Stone Avenue and Congress Street this weekend, followed by a thorough inspection and repairs to the facade, as needed. Business in and around the building will not be affected.