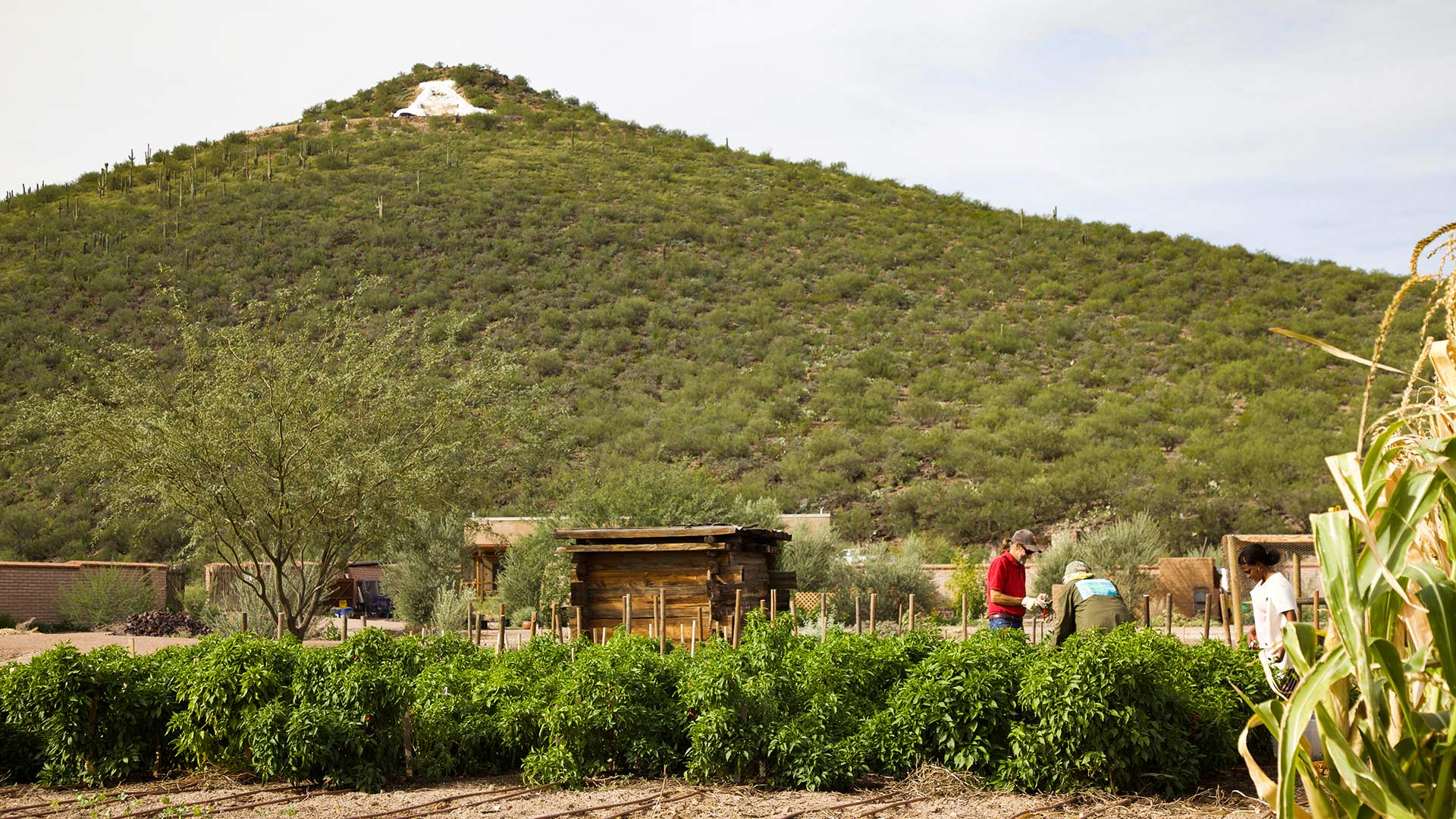 Volunteers at work in the Mission Garden, at the base of Sentinel Peak, November 2018.
Nick O'Gara/AZPM
Featured on the September 26th, 2018 edition of ARIZONA SPOTLIGHT with host Mark McLemore: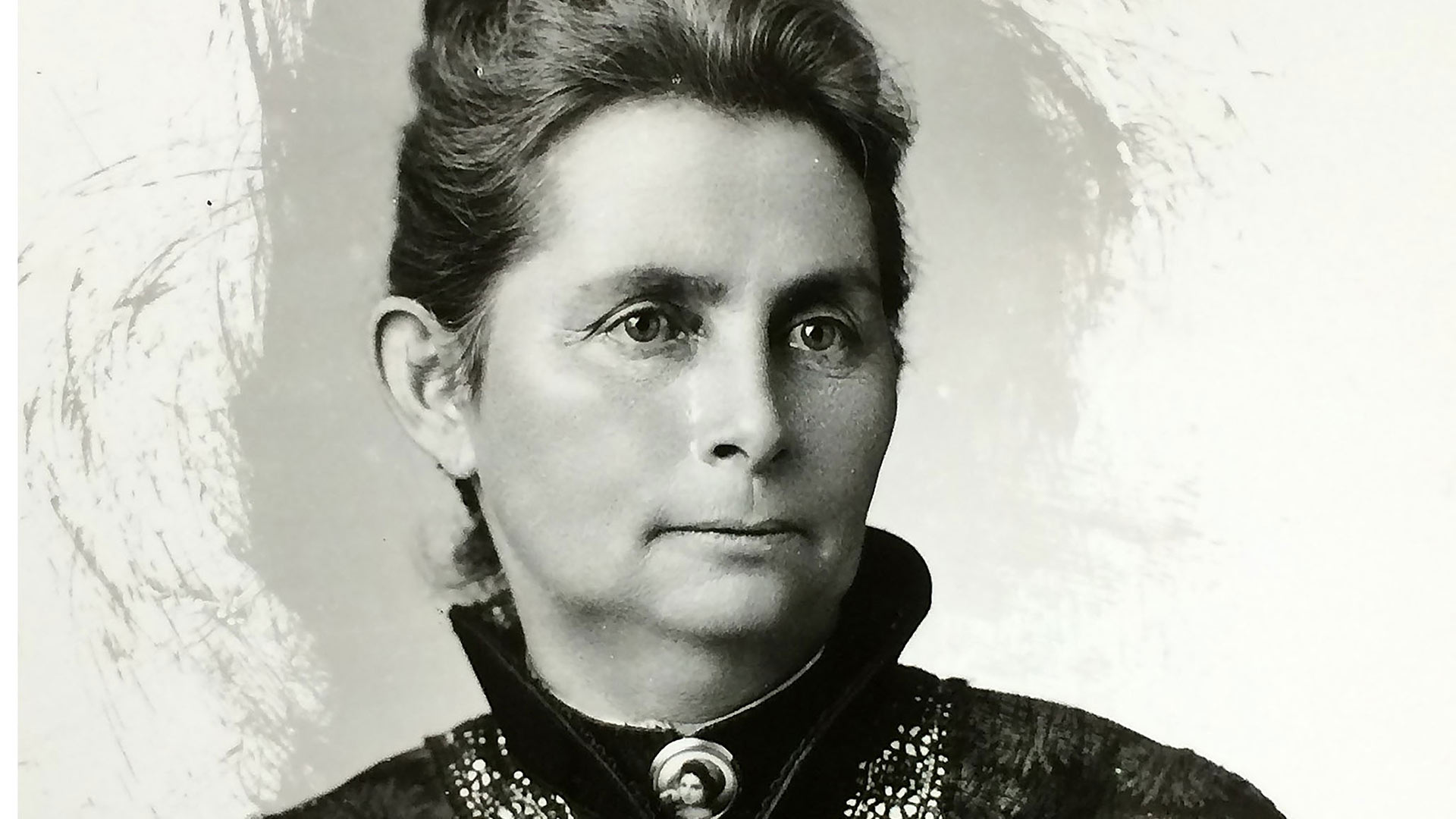 Sara Plummer Lemmon, age 44, a few months before she climbed to the summit of the Santa Catalina Mountains. / Photo by Wynne Brown. Original at the University and Jepson Herbaria Archives, University of California, Berkeley.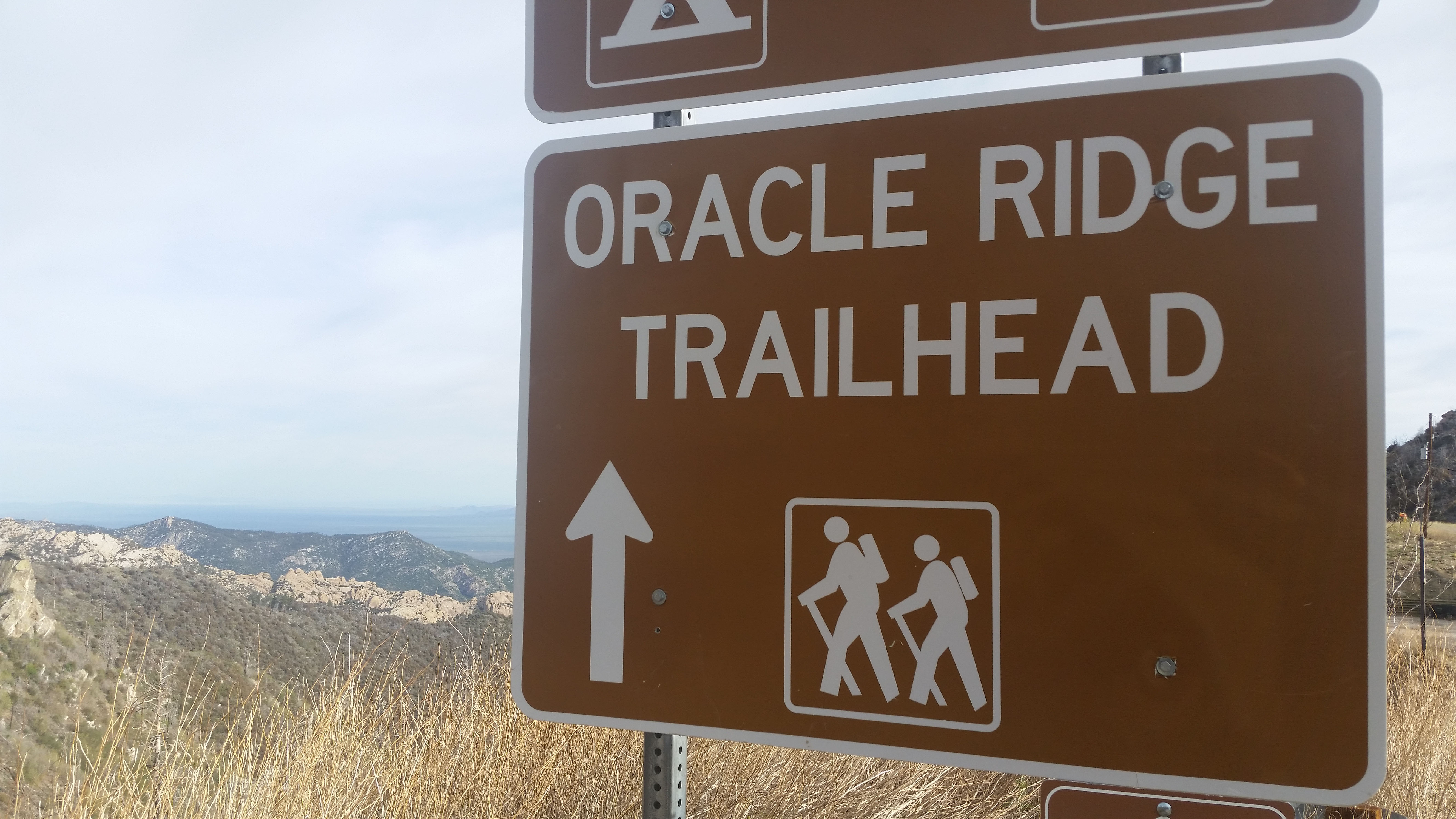 The trailhead is just past the Mt. Lemmon fire station, off of Catalina Highway.

Laura Markowitz
- Learn how a recent ecological mystery at the Tucson Mission Garden led to the discovery that several species of bat are visiting the garden every night in search of food. Mark talks with bat biologist Debbie Buecher and her husband and co-researcher Bob Buecher, and gets a pair of short stories from Tucsonans about close encounters with bats.
Artist Albert Chamillard's "Problem Solving", produced by Andrew Brown.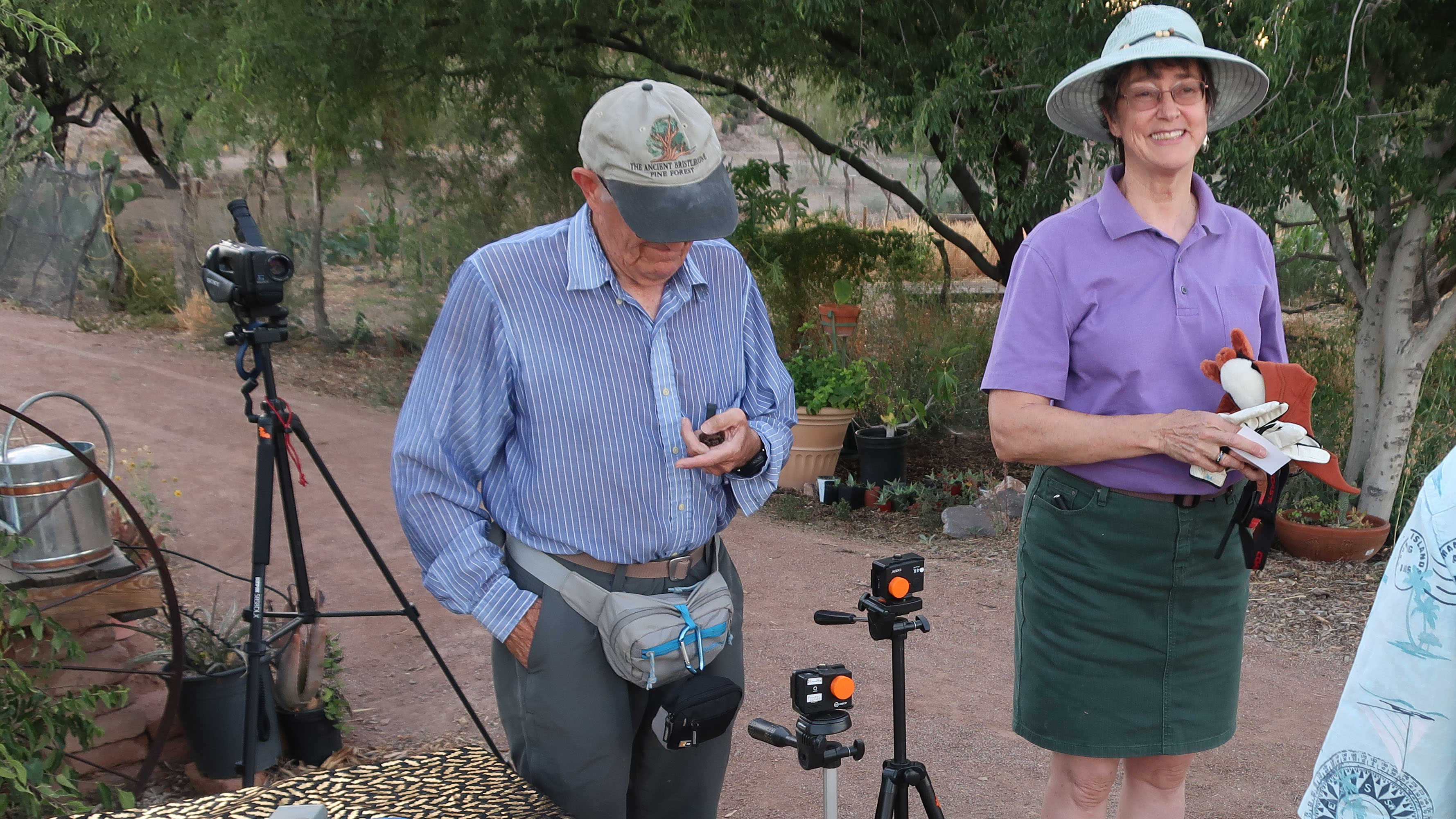 Bob Beucher (holding Archie, the big brown bat) and Debbie Buecher prepare to lead the first ever "Bat Night" at the Tucson Mission Garden in mid-June, 2019. Their cameras and specially designed sound equipment will allow visitors to observe the bats that visit the garden nightly in an unobtrusive fashion.
Mark McLemore / AZPM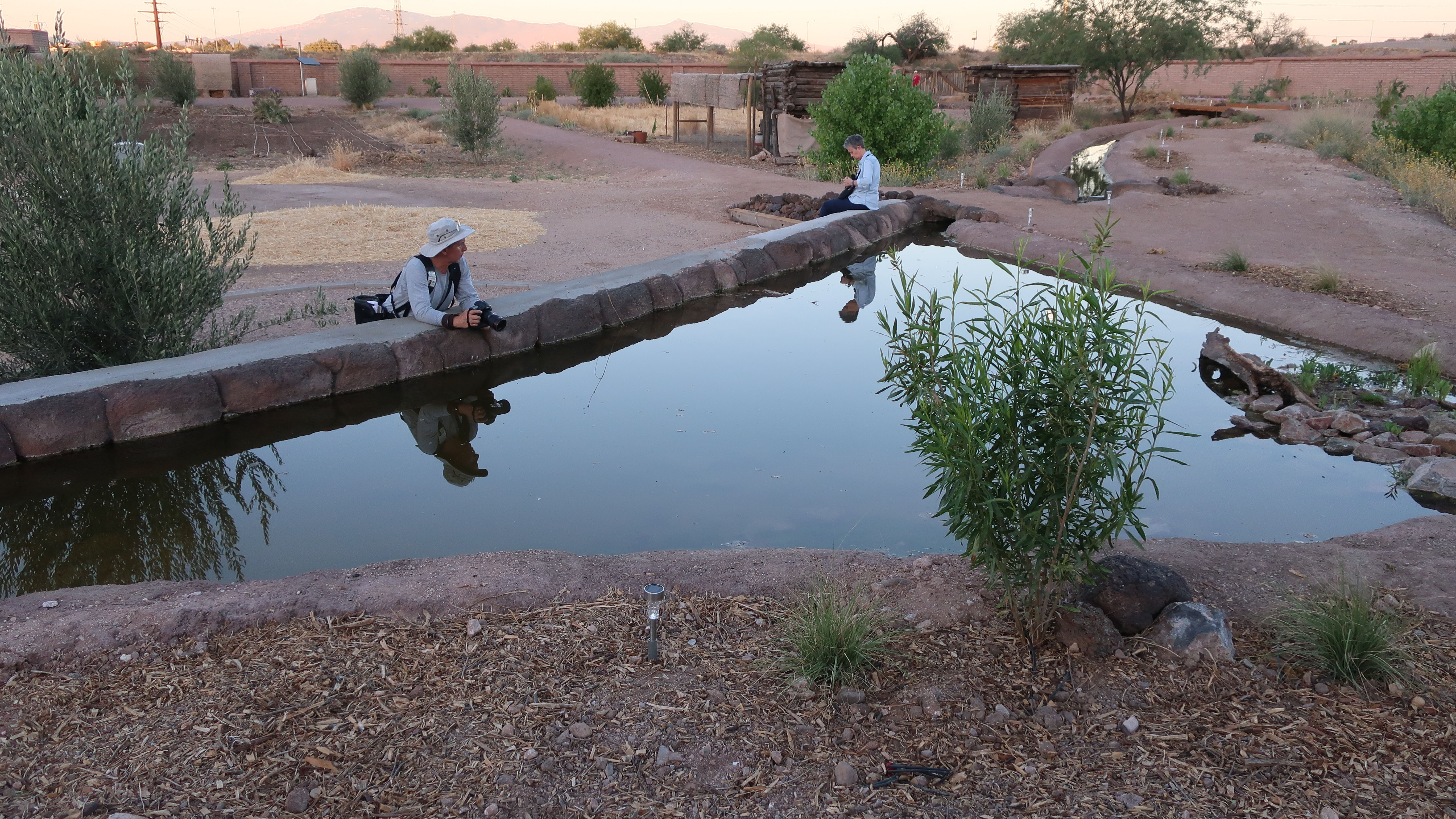 Bat biology expert Debbie Buecher says the Tucson Mission Garden attracts many bats from the surrounding area because of the abundance of insects, plus the availability of water, via the Mission Garden's recently added acequia (canal).
Mark McLemore / AZPM
And, meet author, Tarot card reader, and fully trained emergency medical technician Jane Stern. Jane and her traveling partner Michael have been exploring America's least-traveled thoroughfares in search of the perfect Roadfood experience since the 1970s, and they are always willing to take their readers and NPR listeners along for the ride.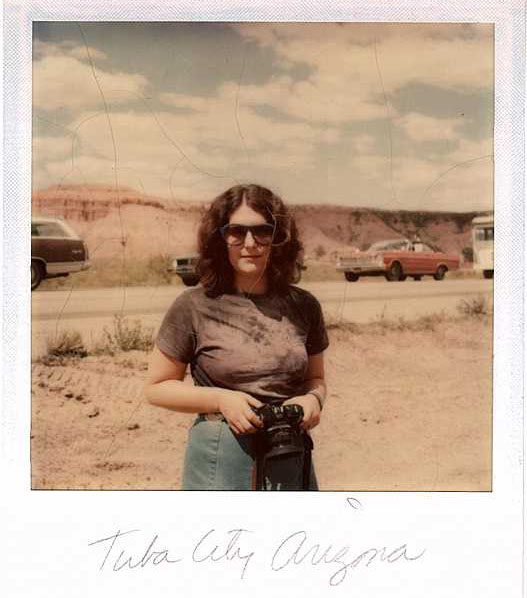 Jane Stern, on one of her original trips to Arizona in search of "Road Food" to both enjoy and write about.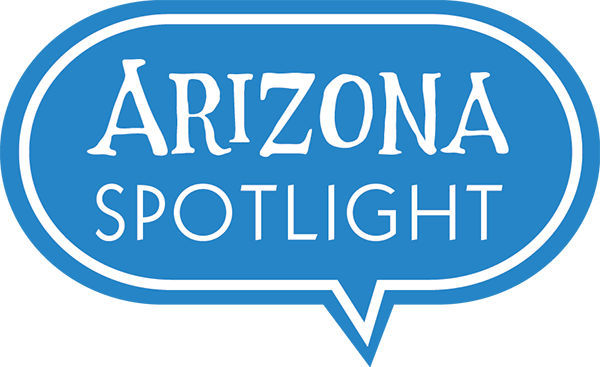 Arizona Spotlight airs every Thursday at 8:30 am and 6:00 pm and every Saturday at 3:00 pm on NPR 89.1 FM / 1550 AM. You can subscribe to our podcast on
iTunes
. See
more from Arizona Spotlight
.