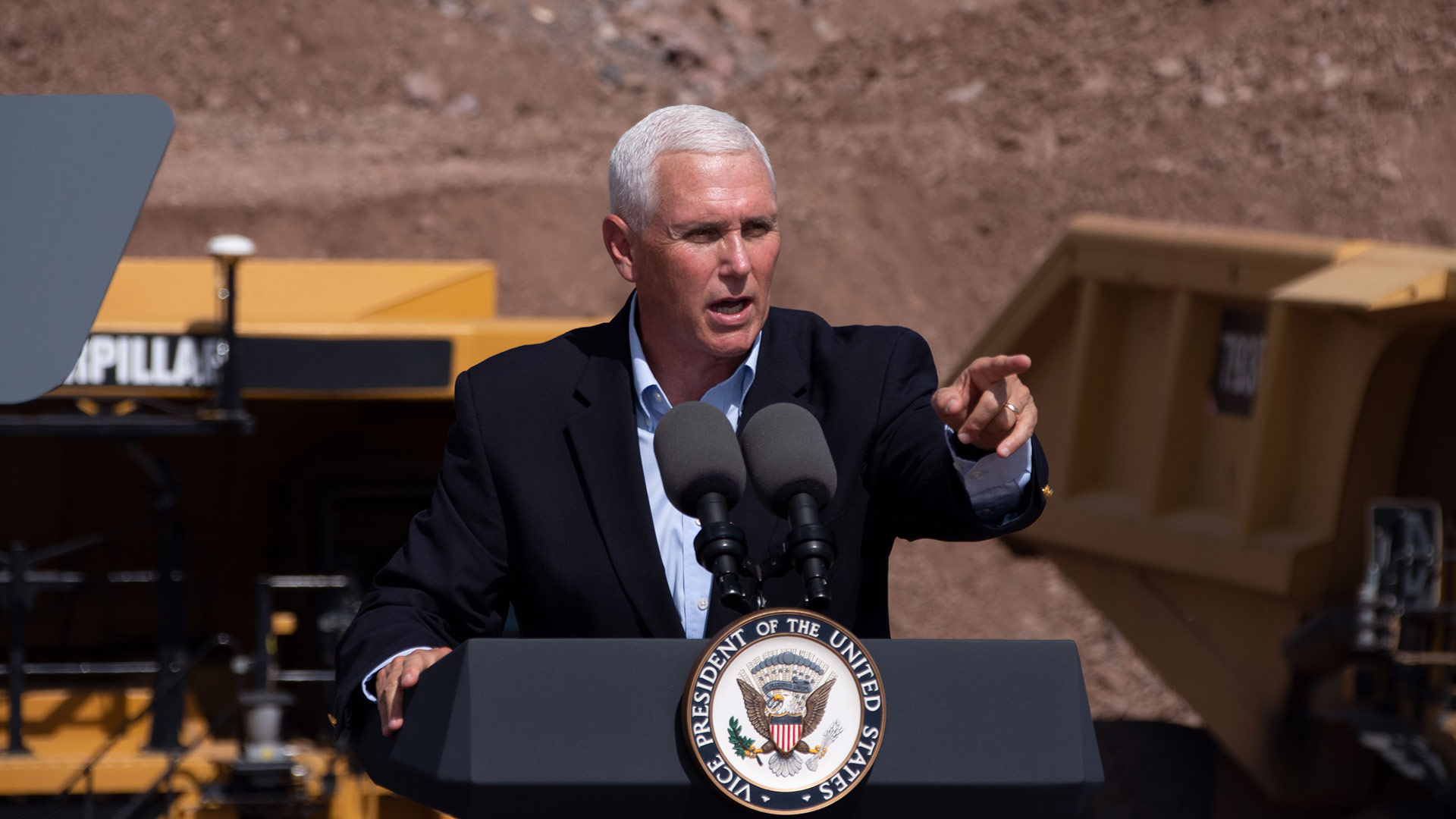 Vice President Mike Pence visited Caterpillar in Green Valley to push for passage of the USMCA. October 3, 2019
Christopher Conover/AZPM
Vice President Mike Pence visited the Caterpillar facility in Green Valley Thursday to push for passage of the USMCA, the agreement between the United States, Mexico and Canada that is supposed to replace NAFTA.
The USMCA requires approval by Congress but has yet to be brought up for a vote in the House.

Pence urged Caterpillar employees to ask their congressional representatives to push for passage.
"The time has come for Congress to vote on the USMCA. Just call them up and tell them that. You can start right here in Tucson, give Congresswoman Ann Kirkpatrick a call. Tell her I told you to call," said Pence.
Staff members for Kirkpatrick said the Southern Arizona Democrat expects to support the bill when it reaches the floor. They also said she has concerns about some provisions related to pharmaceutical companies, but she expects those to be solved.
The USMCA has bipartisan support in the Arizona delegation and Congress as a whole. Senators Martha McSally and Kyrsten Sinema have both voiced support of the trade deal.
McSally and Gov. Doug Ducey joined the Vice President in Phoenix and Green Valley.
While at the Caterpillar facility, they watched an autonomous vehicle demonstration and shook hands with employees.