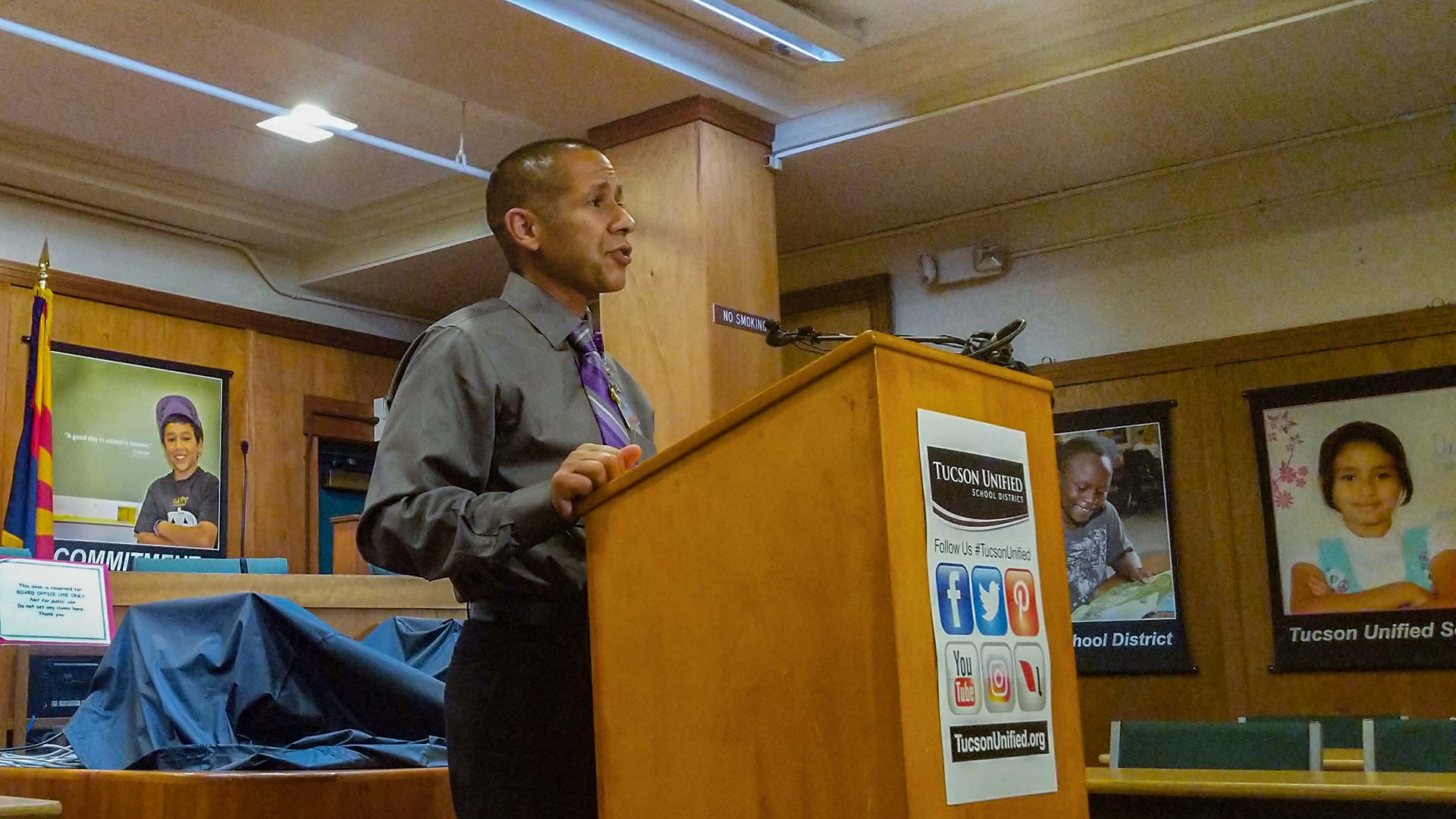 TUSD Superintendent Gabriel Trujillo addresses the media on potential student walkouts, March 13, 2018.
AZPM
New data shows that Tucson Unified School District has made significant progress in its student enrollment and retention numbers over last year.
TUSD is required to report on student enrollment each year on the 10th, 40th and 100th days of school. Enrollment on the 40th day is important because it influences federal funding including Title 1 and Free and Reduced Lunch for the balance of the school year.
The 40th day this year was September 27 and TUSD had more than 44-thousand students enrolled in the district that day. TUSD Superintendent Gabriel Trujillo says that number is very encouraging.
"When you compare that number to the 40th day of enrollment last year the district is only down 169 students," he says. "Last year, the district had lost 1,418 students."
Trujillo says the smaller drop gives the district staff a clear indication that they are headed in the right direction.
The next data target will be the 100th day of the school year, which falls on January 27, 2020.