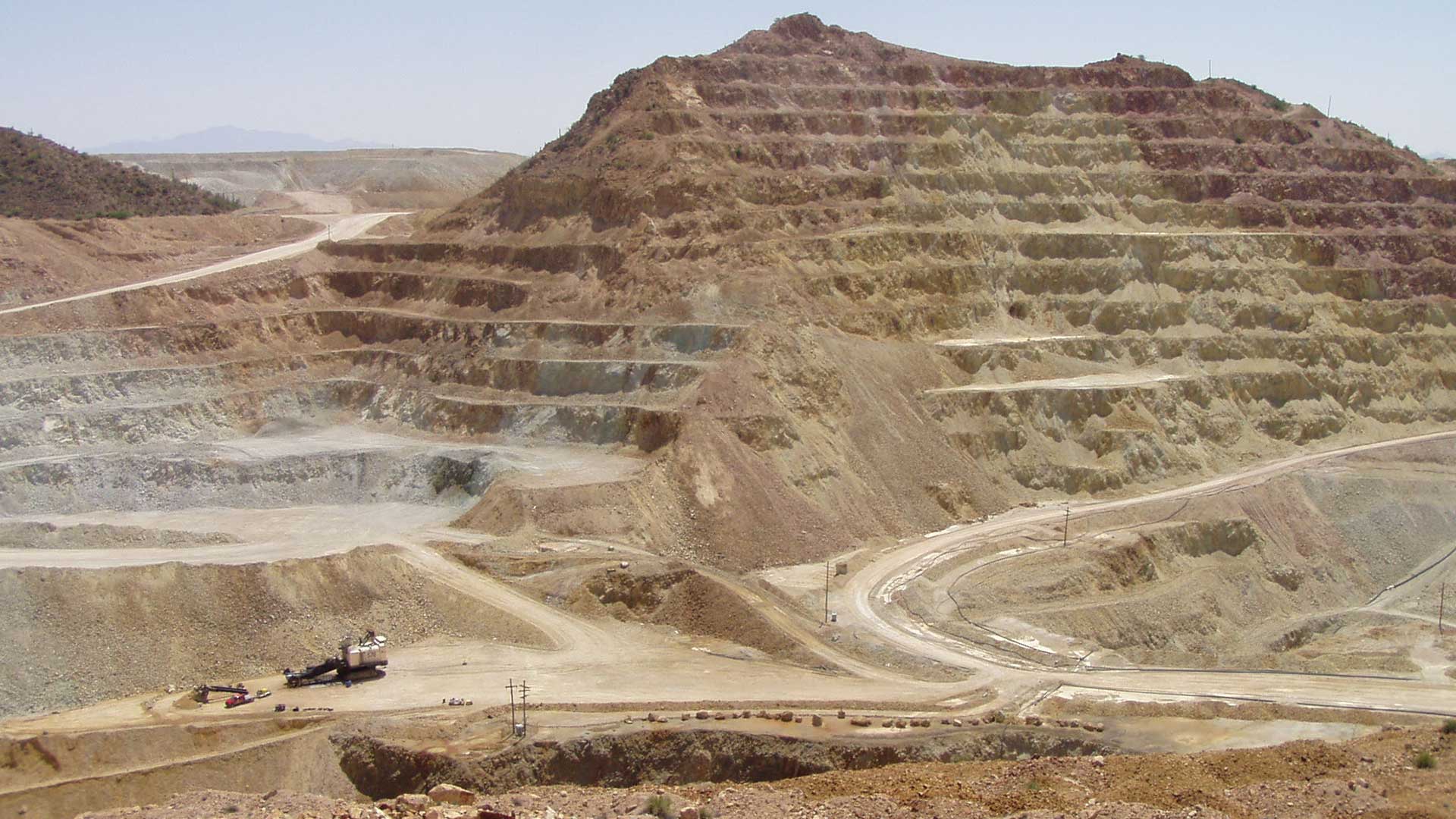 A section of the Asarco-owned Silver Bell Mine, in 2010.
Robert Kamilli/USGS
Mine workers in Southern Arizona are on strike against Asarco, a mining company with 2,700 employees and three copper mines in Arizona, as well as a refinery in Texas,
The striking employees are represented by the United Steelworkers Union and Teamsters 104. In Arizona the strike affects employees at Mission Complex, Silver Bell, Hayden Complex and Ray Mine, as well as employees in Amarillo, Texas. The company and the unions have been negotiating for more than a year without reaching an agreement.
Seventy-seven percent of the workers voted in favor of the strike. They are calling for higher pay and improved benefits. They say many employees have not received a pay increase in about 10 years. ASARCO was not available for comment.