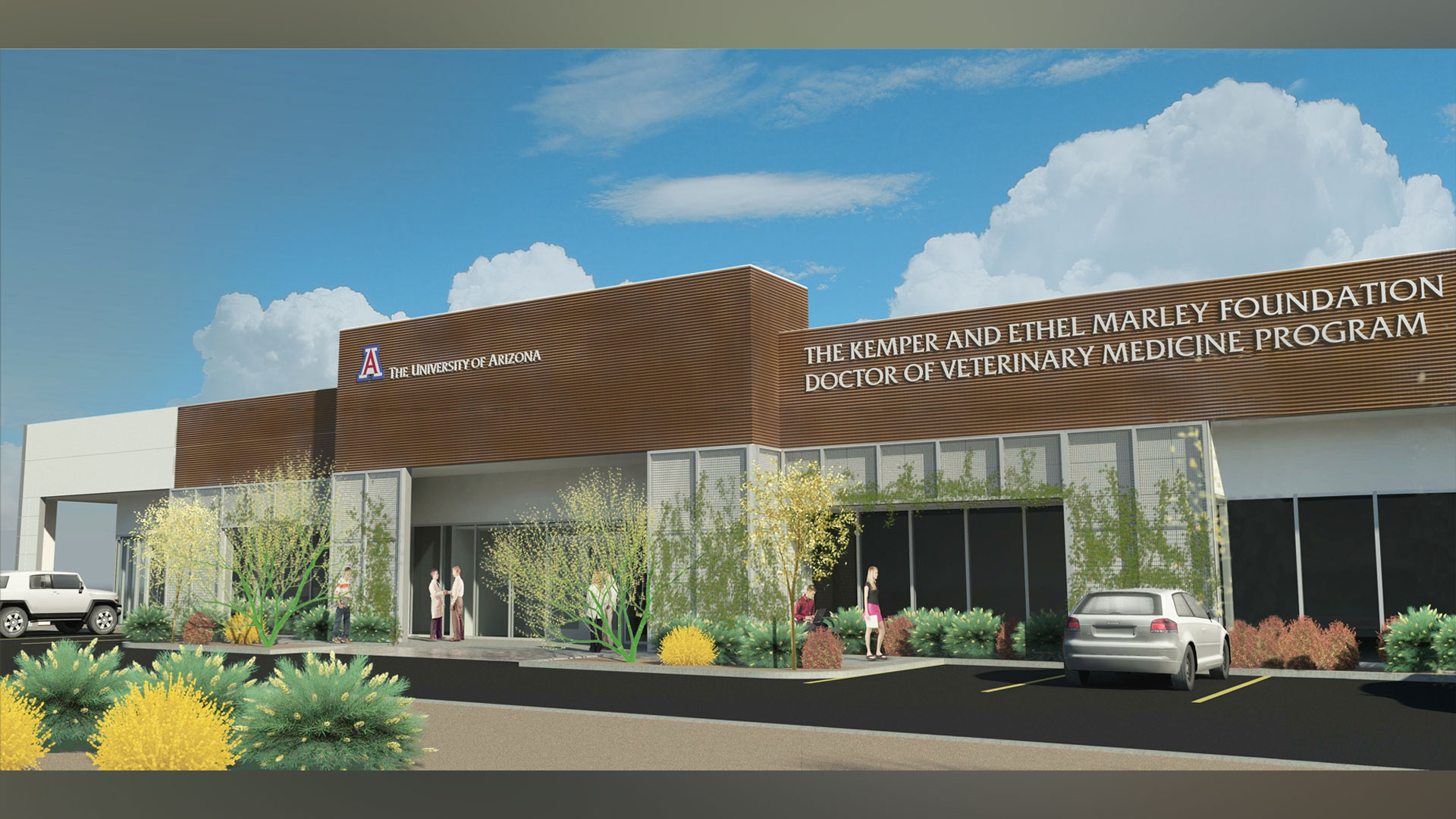 A rendering of the building for UA's recently approved veterinary medicine program.
UANews
The American Veterinary Medical Association has approved the University of Arizona's bid to open a school of veterinary medicine, making it the first public vet school in the state.
Approval was a long time coming for the university, which began the process back in 2014 and was initially turned down. The dean of the new school, Julie Funk, says this year they were ready to succeed.
"We're just really excited to get confirmation from the AVMA that our plan and our resources meet their high standards for veterinary medical education," she says.
The opening a new vet school is timely as there is a significant shortage of qualified veterinarians both in Arizona and across the country
"We know there are about three open positions for every graduate of a veterinary medical program in the United States," Funk says.
She says having a public veterinary medical school in Arizona will help ease that shortage in the state. While graduates will have opportunities to work anywhere in the country, she believes many of the students will be Arizonans who will stay and work here.
"We're really excited about the benefits to the residents of Arizona, because we'll be able to give them access to in-state tuition rates," she says. "We believe that people that learn in Arizona will stay in Arizona."
While the new school is approved to begin teaching, it will not become officially accredited until it graduates its first class in 2023.