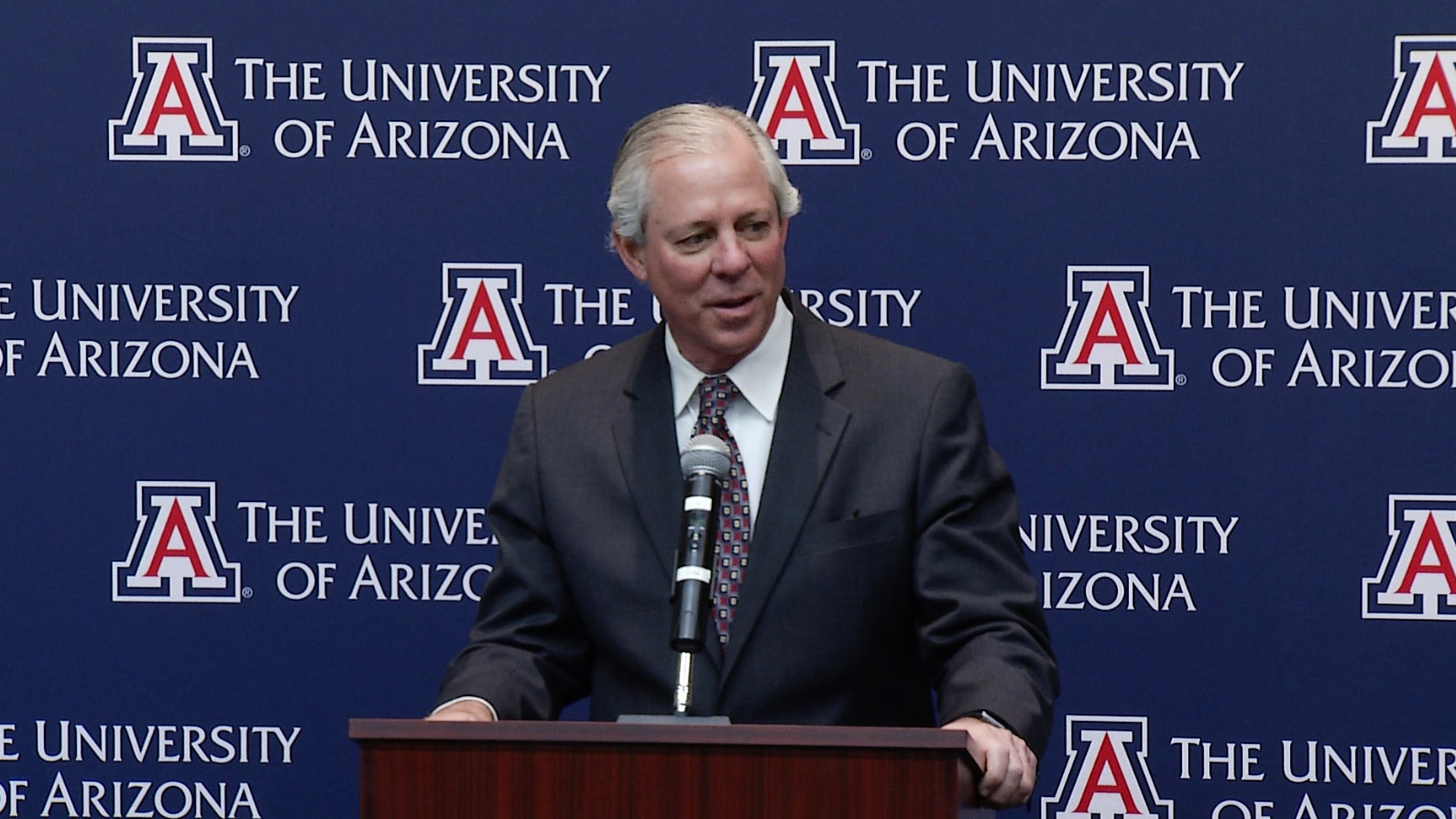 Robert C. Robbins, March 7, 2017
The Arizona Board of Regents decided on Thursday to extend University of Arizona President Robert Robbins' contract for one year.
Arizona State University President Michael Crow and Northern Arizona University President Rita Cheng's contracts were also extended by one year.
The Nov. 21 meeting began with emotional testimonies from Indigenous students criticizing what they see as a lack of respect for Indigenous cultures at the UA. They say this was exemplified by Robbins' comments about his own possible Indigenous ancestry in October, which many students found offensive.
Robbins became the 22nd president of the university in 2017. He had a career in medicine and was the CEO of the Texas Medical Center before joining the UA.