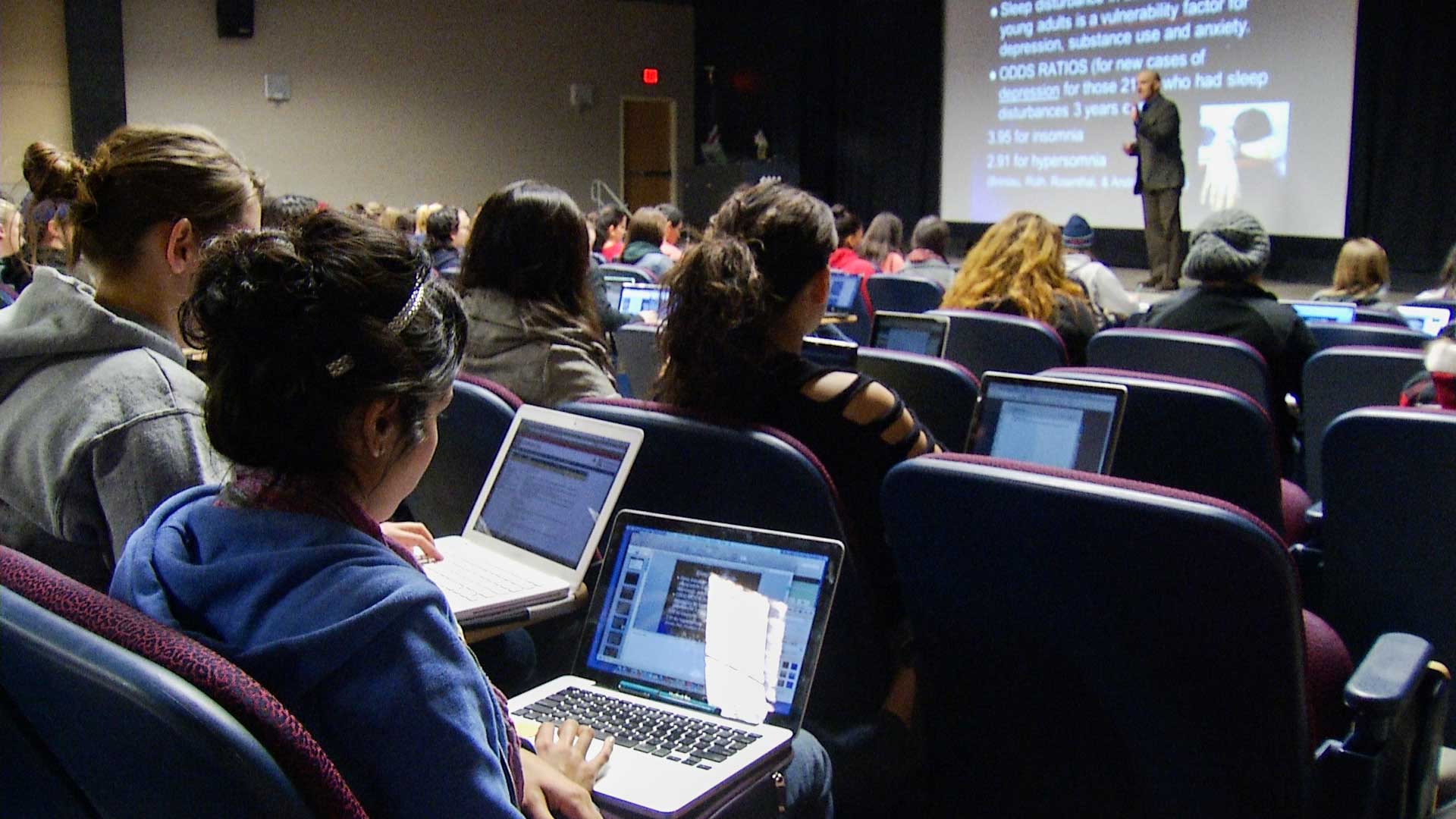 Students follow a lecture at the University of Arizona.
AZPM
The Arizona Board of Regents reports enrollment at the state's three public universities continues to increase with significant growth in the number of students taking online programs. Overall enrollment is up 5% over last year, with the number of students taking online programs more than doubling since 2016.
"It's encouraging to know that enrollment continues to increase at the universities as our state transitions to the New Economy that is defined by jobs that require education past high school," said ABOR Chair Larry E. Penley. "With demographic declines associated with Generation Z and an aging population, Arizona must continue to increase opportunity for more residents to earn a degree to improve their quality of life and provide the workers needed to usher our state into the New Economy."
Christine Thompson, of education non-profit Expect More Arizona, says the overall growth is encouraging, and the online programs are a vital way for universities to broaden their reach and expand services.
"The online courses not only help students who are place-bound such as in rural Arizona, but it also helps what we consider non-traditional students," she said. "If we want to achieve our attainment goal to get to 60 percent of Arizona working-age adults having some kind of degree or credential, we're going to need adults coming back to school who might not have completed. Those folks are going to have other commitments and the flexibility those online courses offer will help."
Online students now comprise nearly 30% of total enrollment, with nearly 60% of all students are taking at least one class online.
Demographic forecasts predict a decline in potential students over the next decade due to an aging population and lower birth rates. The regents say that makes continuing to broaden the ways students can participate with state Universities vital to maintaining and increasing enrollment.
The Arizona Board of Regents holds the license to this station.