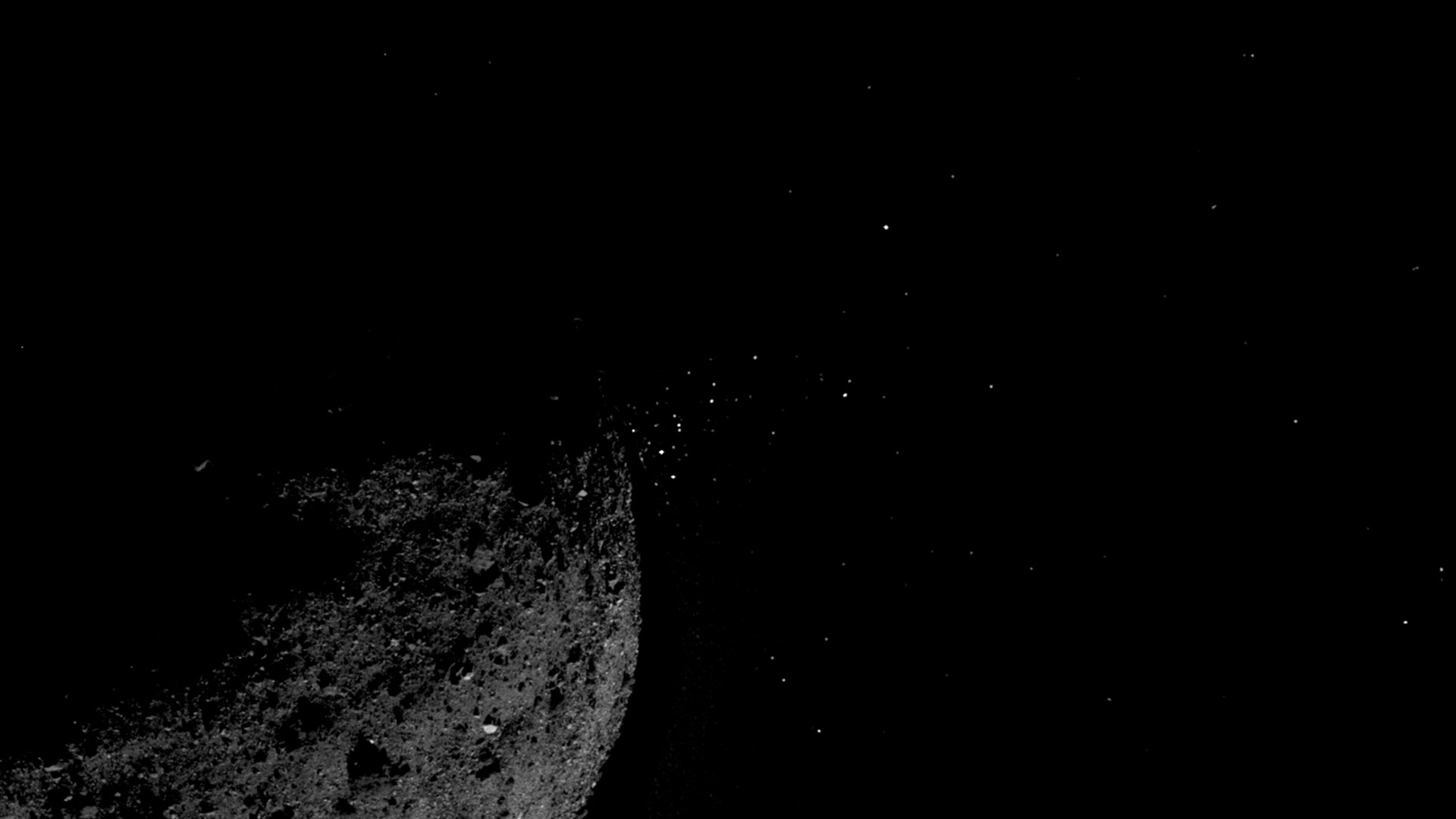 OSIRIS-REx photograph shows material being ejected from the surface of the asteroid Bennu in January 2019.
NASA
OSIRIS-REx scientists are still asking questions about tiny pebbles bursting from the surface of the asteroid Bennu.
The University of Arizona-led mission is still on schedule to collect a surface sample and return it to Earth. UA Lunar and Planetary laboratory scientist Carl Hergenrother says the particles won't put the mission in danger.
"One of the first things we did when the first particle event was detected was analyze whether or not these events were a hazard to the spacecraft," he noted. "We very quickly ruled out any hazard because these events happen so infrequently and produce so few particles, and space is a really big place."
OSIRIS-REx first photographed the particles in January. Scientists think they are either coming from meteoroid impacts, thermal stress fracturing or release of water vapor. They say the particles are no larger than centimeters in size and will not delay plans for OSIRIS-REx to scoop a sample from Bennu.
Mission team members are expected to announce the final two sampling sites for OSIRIS-REx later this week.