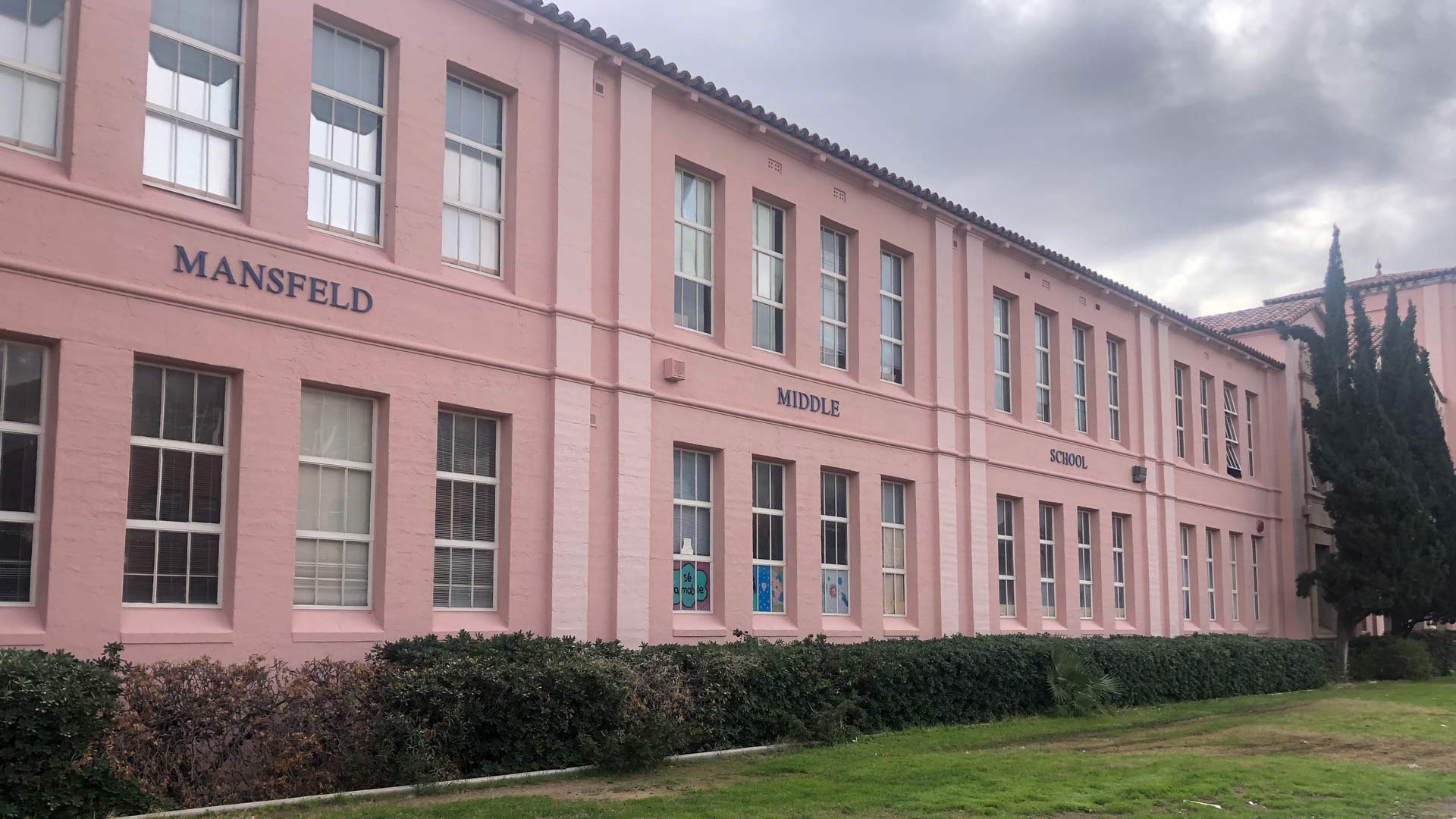 Mansfeld Middle Magnet School is one of 17 TUSD schools receiving AzMERIT results-based funding in 2020.
Anika Pasilis/AZPM
Seventeen Tucson Unified School District schools will receive a total of $1,800,000 in funding from the Arizona Department of Education based on the results of standardized tests.
Individual schools were awarded anywhere from $40,151 to $251,512 based on their performance on the AzMERIT test. For fiscal year 2020 a school with more than 60% of its students qualifying for free and reduced-price lunches could receive funding if it scored in the top 27% of schools that took the AzMERIT test in spring 2018. If a school has less than 60% of its students enrolled in free and reduced lunches, it had to be in the top 13%.
According to a TUSD press release, the schools' results were in the top 13% or top 27% in the state for language arts and math.
"It rewards schools for essentially taking children from poverty and increasing and improving upon their academic outcomes to the extent that they're in the top 20% of performance in the state for their age group and grade level," said TUSD Superintendent Gabriel Trujillo. "And that is no small task."
John E. White Elementary School received the most money, at $251,512. Trujillo said 75% of the students at this school qualify for free and reduced lunches and it attained a B letter grade status from the Department of Education. The letter grade is the result of a statewide evaluation of classes in English language arts, math, English language learning and science. Plus, it looks at high school graduation rates, and how prepared students in elementary and high school are for their next steps. He said results like John E. White Elementary School's prove that "poverty does not have to have the last word" when it comes to academic success.
Trujillo said this is the most money TUSD has received since AzMERIT results-based funding began in 2017. He said he hopes next year 25 schools will qualify for the funding.
He said the schools will be able to start spending their funds during the spring 2020 semester.
The funds cannot go toward school building infrastructure, but he said schools can put them toward a variety of instructional improvements, like supplementary curriculum, teacher stipends or professional development.
"I was talking to the principal of Tolson, and he's excited. I mean he's almost through the roof, because his staff will now get some badly needed technology upgrades," Trujillo said. "He'll be able to get laptops for the students. He'll be able to replace some teacher workstations that are badly outdated."