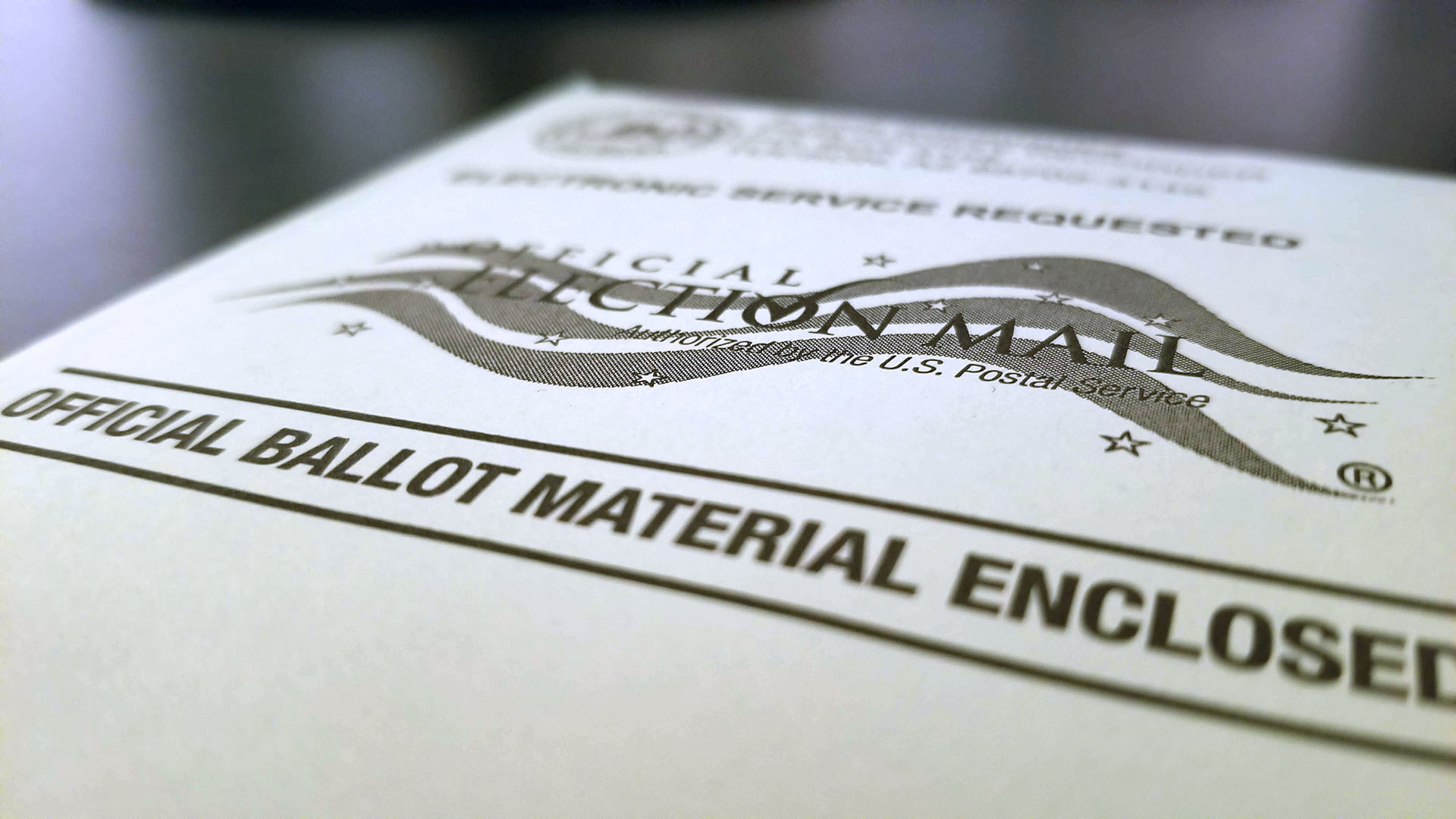 A Pima County vote-by-mail envelope.
AZPM
The judges on the U.S. 9th Circuit Court of Appeals on Monday threw out an Arizona law allowing the ballots cast in the wrong precinct to be wholly discarded. The court also struck down a 2016 law barring a practice known as ballot harvesting.
In the 7-4 ruling, the majority of en banc panel wrote that not counting votes that are not precinct dependent is discriminatory to minorities. The judges pointed out that votes for governor, president and U.S. senator, for example, are not dependent on a person's voting precinct.
The judges noted that research shows Arizona frequently changes voting precincts. They said those changes disproportionately affect Native Americans, Hispanics and African Americans.

The ruling also pointed out research that showed Arizona threw out more provisional ballots than other states. Provisional ballots are cast when there is a question about whether or not a voter is eligible to vote. One of the most common reasons for provisional ballot issuance, according to the court, is wrong precinct voting.
The ruling also struck down a 2016 Arizona law that prohibited the practice known as ballot harvesting. That is the practice of an individual or group collecting a large number of voted mail-in ballots for delivery to county election officials.
The court found that the ban also largely affects minorities. The judges pointed to research that showed only 18% of Native Americans in Arizona have mail delivered directly to their homes, thus making it harder to return mail-in ballots.
The ruling could be appealed to the U.S. Supreme Court.
9th Circuit Arizona voting laws ruling

View at Google Docs
|

Download File