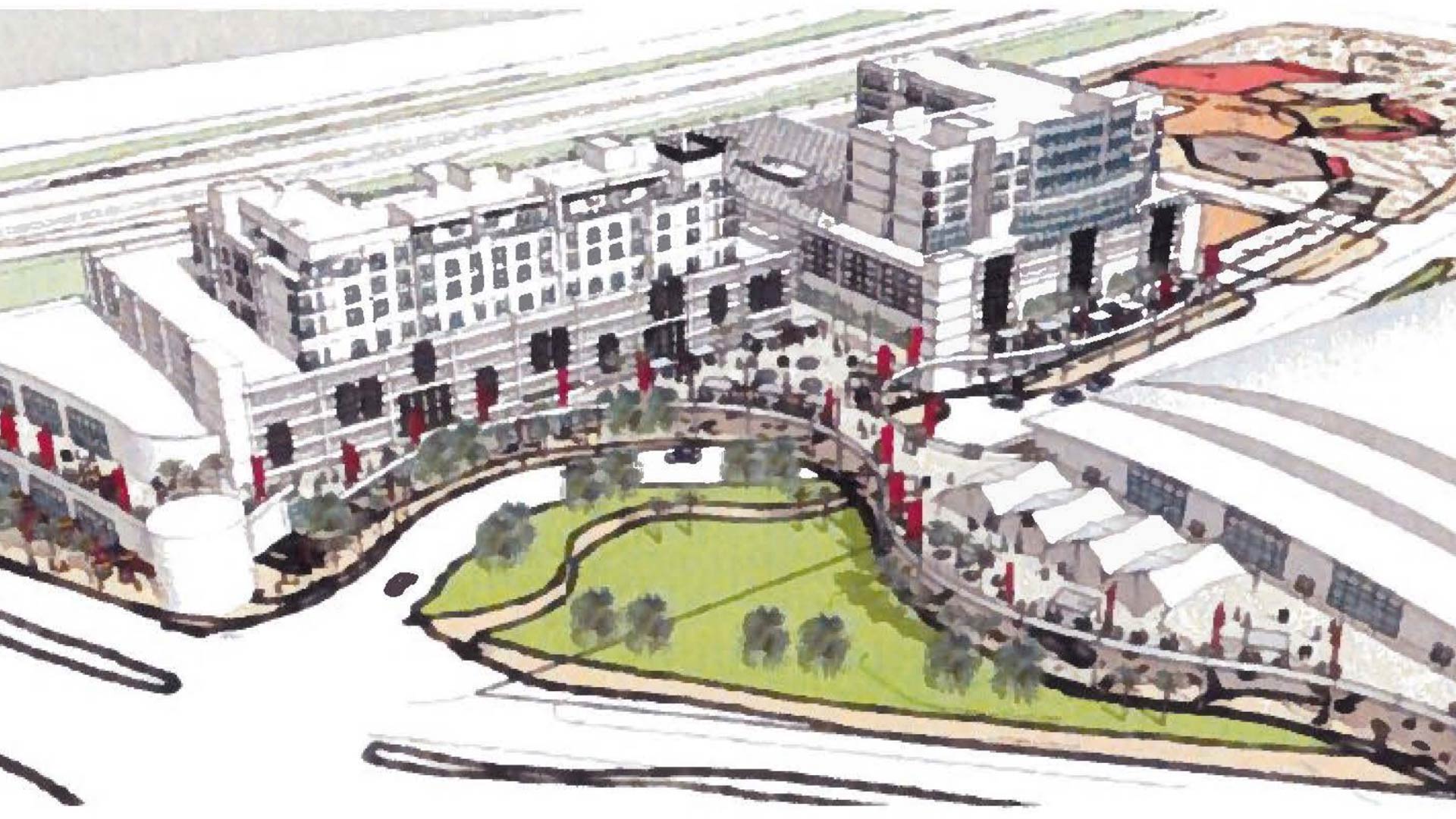 The project would include an exhibition hall, visual arts center, hotel, apartments and office space.
Rio Nuevo
The developer behind the long-awaited permanent home of the Tucson Gem Show may have waited too long.
At a special meeting Wednesday, the Rio Nuevo board of directors voted to prepare a lawsuit against Tucson-based Nor-Generations, LLC, which has a September 2020 deadline to begin construction on an ambitious project across the street from the Tucson Convention Center.
In lieu of filing the lawsuit, the board instructed its counsel to give the developer behind the project, Allan Norville, a deadline to present a plan for how he intends to meet his obligations under a development agreement signed by the two parties in 2015.
"If we make progress, great. If we don't, we need to be prepared to defend the interests of the district," said board member Chris Sheafe.
In January 2015, the Rio Nuevo board awarded Norville the chance to redevelop the surface parking lots between Granada Avenue and Congress Street. Norville's proposal called for an exhibition hall that would house the Tucson Gem Show, as well as a visual arts center, hotel, apartments and office space.
When Rio Nuevo sold Norville the land for $5.5 million, the two parties signed a deal that gave Norville 42 months after the former Greyhound bus station on the site was demolished to spend at least $10 million on construction. That clock started ticking in March 2017. If Norville doesn't meet the deadline, he's liable for $2.5 million, according to the development deal.
Rio Nuevo chair Fletcher McCusker said the district hopes to avoid a lawsuit. He said he hasn't been given a reason for the delay and expects an update at the board's next meeting later this month.
Allan Norville and his attorney did not respond to requests for comment.