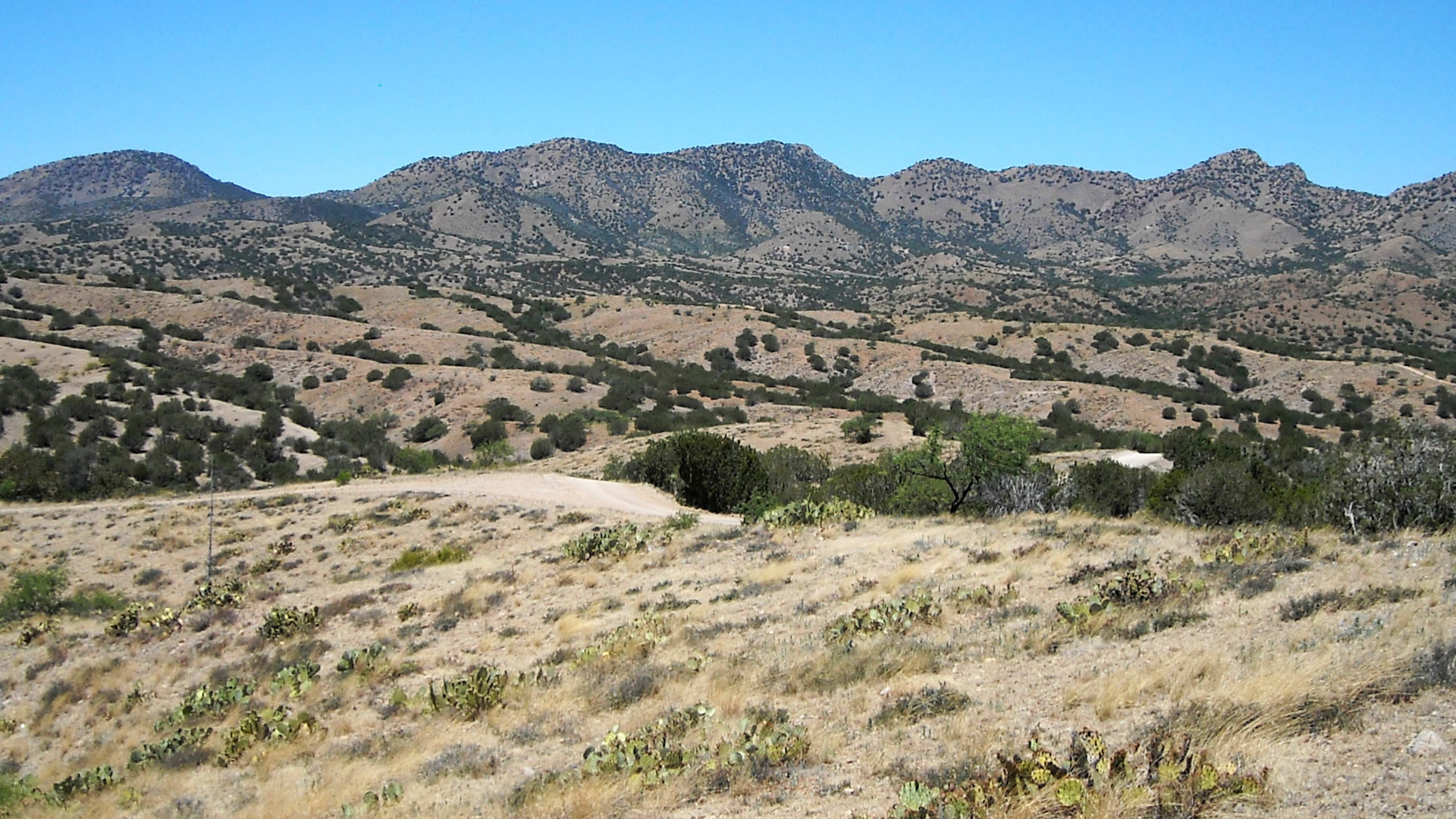 The proposed site of the Rosemont Copper mining project is in the Santa Rita Mountains in Southern Arizona.
AZPM
A federal judge has overturned the U.S. Fish and Wildlife Service's approval of the proposed open-pit Rosemont copper mine southeast of Tucson.
According to U.S. District Judge James Soto's ruling, FWS determined in its biological opinion on the project that while the mine would affect a number of threatened and endangered species, their critical habitat would not be destroyed.
Marc Fink — an attorney for the Center for Biological Diversity, which sued over the Rosemont Mine project — says the ruling backs their claim that the biological opinion violated the Endangered Species Act. It follows another decision last June by Soto that overturned the U.S. Forest Service's approval of the project after finding it was "inherently flawed."
"And so this is now a second major permit for the mine that's been found unlawful and thrown out by the court," Fink said.
Fink said the Center's case focused on the negative impacts to the endangered jaguar and other species who live and migrate through the area, as well as impacts to riparian habitat downstream. He said the decision is a win for the Santa Rita's rare and beautiful animals.
In a statement, the company developing the mine, Hudbay Minerals, said the judge's decision was unnecessary. The company said 11 years of research confirms the mine's effect on endangered species will be "insignificant" and it remains committed to advancing the project.