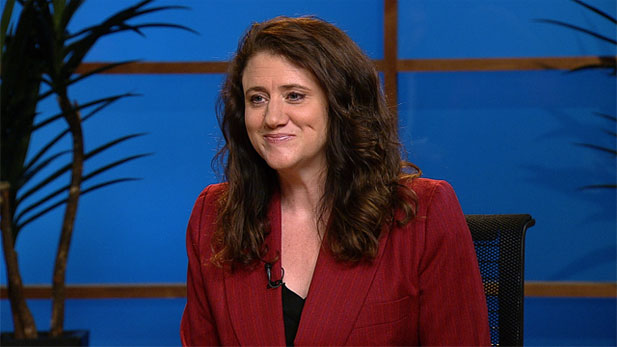 PHOTO: AZPM
Tucson author Shannon Cain is getting positive reviews from around the country for her new short story collection.
Shannon Cain, a writer and self-described "literary activist" with Tucson roots, is getting good reviews for her new short story collection, The Necessity of Certain Behaviors.
Cain will celebrate the Tucson launch of her book with a signing Thursday at 7 p.m. at Antigone Books, at 411 N. Fourth Ave.
On Nov. 16, Cain will participate in the EDGE Reading Series at Casa Libre en la Solana, at 228 N. Fourth Ave.
Cain is conducting an ongoing experiment in literature and civil discourse by reading aloud three minutes' worth of her manuscript, Tucson: The Novel, during the public comment portion of Tucson City Council meetings weekly.