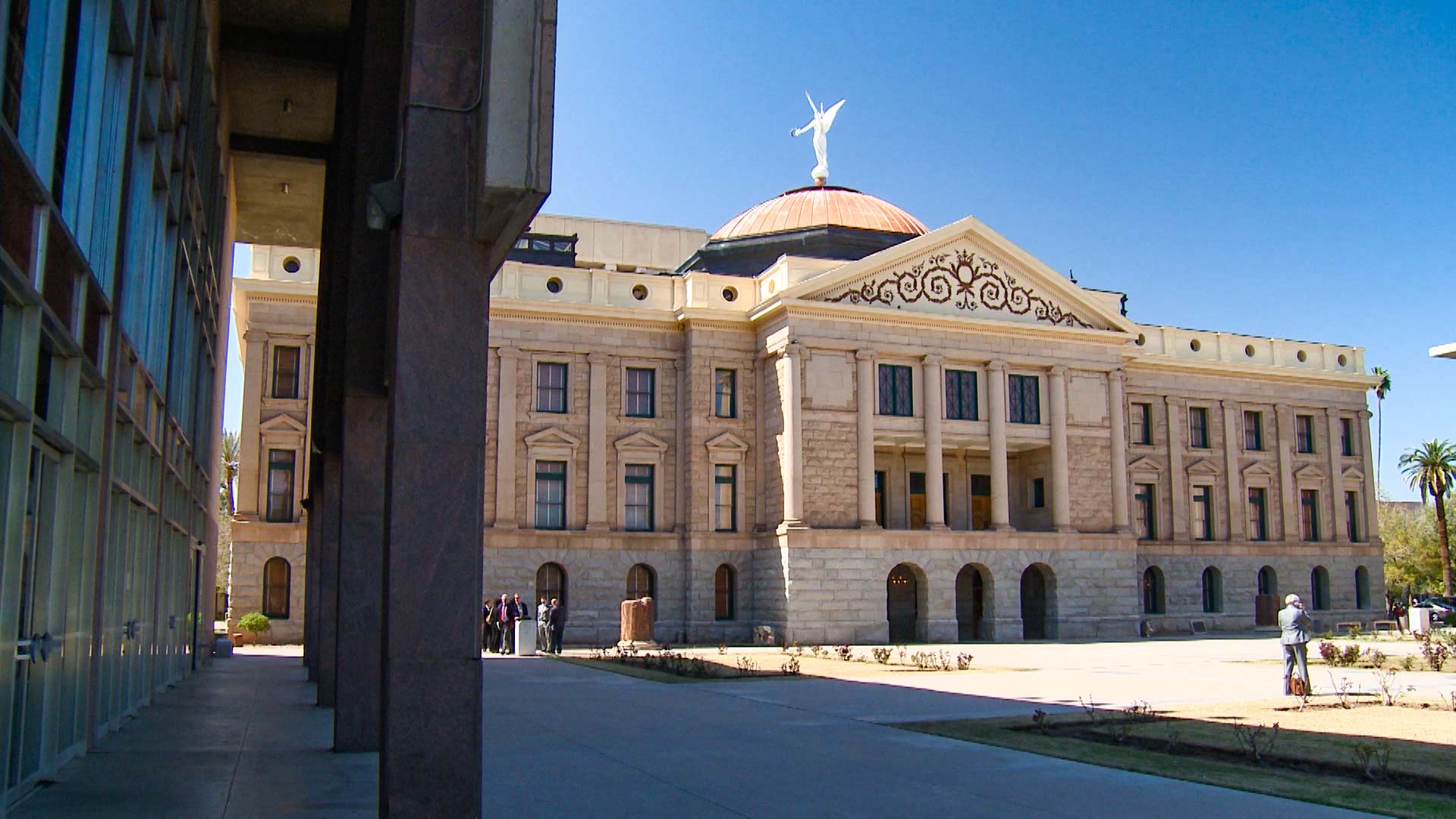 The Arizona Capitol, in Phoenix.
AZPM
The House Judiciary Committee was scheduled to vote Friday morning on a proposed constitutional amendment that would ban sanctuary cities in Arizona. State law has banned sanctuary cities for a decade. But Rep. John Allen, the chair of the committee made an announcement.
"HCR 2036 is also going to be held," he told the audience.
The proposal and its companion in the Senate were pulled by Republican leadership and Gov. Doug Ducey on Thursday night.
In advance of that vote, the Tucson mayor and council unanimously passed a resolution Wednesday night opposing the proposal.
Tucson Mayor Regina Romero called the proposals "backward thinking" and "Trumpian."
"I just feel this is 100% politically motivated. It is absolutely unnecessary and I believe it is being used to turn out the right-wing in the state," Romero told AZPM.
Ducey backed the idea during his State of the State address in January.
A Senate committee has already passed a similar proposal.
Romero said the issue is a wedge issue and forces people to take their "eye off the ball."
"Our focus as Arizonans should be on how we improve the quality of life for Arizonans. How do we improve and invest in public education, how do we improve our infrastructure, how do we improve the quality of life, how do we improve the economy for our residents? Those are the things we should be working on," said Romero.
In November, Tucson voters widely defeated an initiative that would have made Tucson the state's only official sanctuary city.
On Thursday, a House committee passed a bill requiring all local and state law enforcement to comply with federal immigration detainers. Those are orders that force officers to hold people in the country without documentation until they can be taken into custody by federal agents.
In Pima County, the sheriff's office notifies Immigration and Customs Enforcement when someone with a detainer is ready to be released from the county jail. If federal officers do not arrive before the person is released, the county does not continue to hold the person.