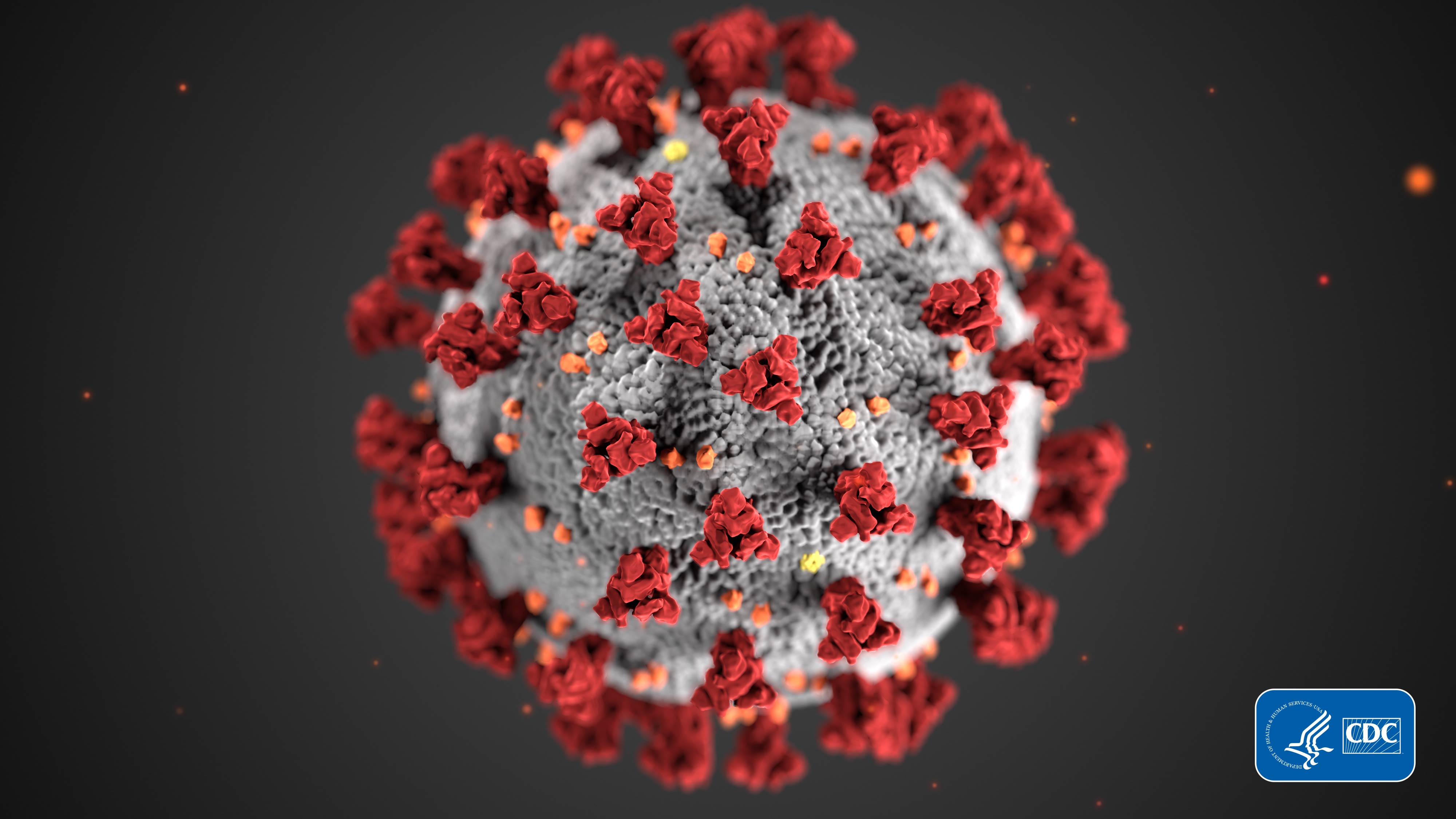 An illustration from the Centers for Disease Control and Prevention reveals ultrastructural morphology exhibited by coronaviruses.
Centers for Disease Control and Prevention
Arizona Gov. Doug Ducey offered strong assurances that Arizona is well prepared to handle the novel coronavirus at a press conference Monday. He touted the state health department's past handling of the 2009 H1N1 pandemic, 2014 Ebola outbreak and 2016 measles outbreak, under the leadership of Dr. Cara Christ, director of the Arizona Department of Health Services.
"The public health system in Arizona is well prepared to respond to a possible pandemic of COVID 19," Christ said.
Christ said of 26 Arizonans tested for the virus, so far only one has tested positive, and that person recovered. One result is still pending. The state recently began conducting its own testing of COVID 19 cases, which means numbers will likely increase. Her department will be posting daily updates on its website.
Christ said the state will rely on its existing pandemic influenza response plan, since transmission of both respiratory viruses is similar. She said the state health department is working closely with local and federal public health partners to locate cases and prepare community for possible spread of virus. That includes offering guidance for health care centers, schools and childcare centers, first responders, businesses and other community partners.
"The top priority of every data-driven and evidence-based action that we take is to keep our communities and families safe while having as minimal of an impact on Arizonans' daily lives as possible," Christ said.
She advised state residents take normal precautions, but not panic.
She does not encourage stockpiling food, water or hand sanitizer, but does suggest ensuring you have sufficient supplies of essential prescription medicines. The elderly and those with underlying chronic health conditions are at higher risk.
Christ says, aside from avoiding travel to impacted areas, the best ways to reduce your risk are to wash your hands with soap and water for at least 20 seconds, avoid touching your face, and stay home if you are sick.
More recommendations are available on the department's website.