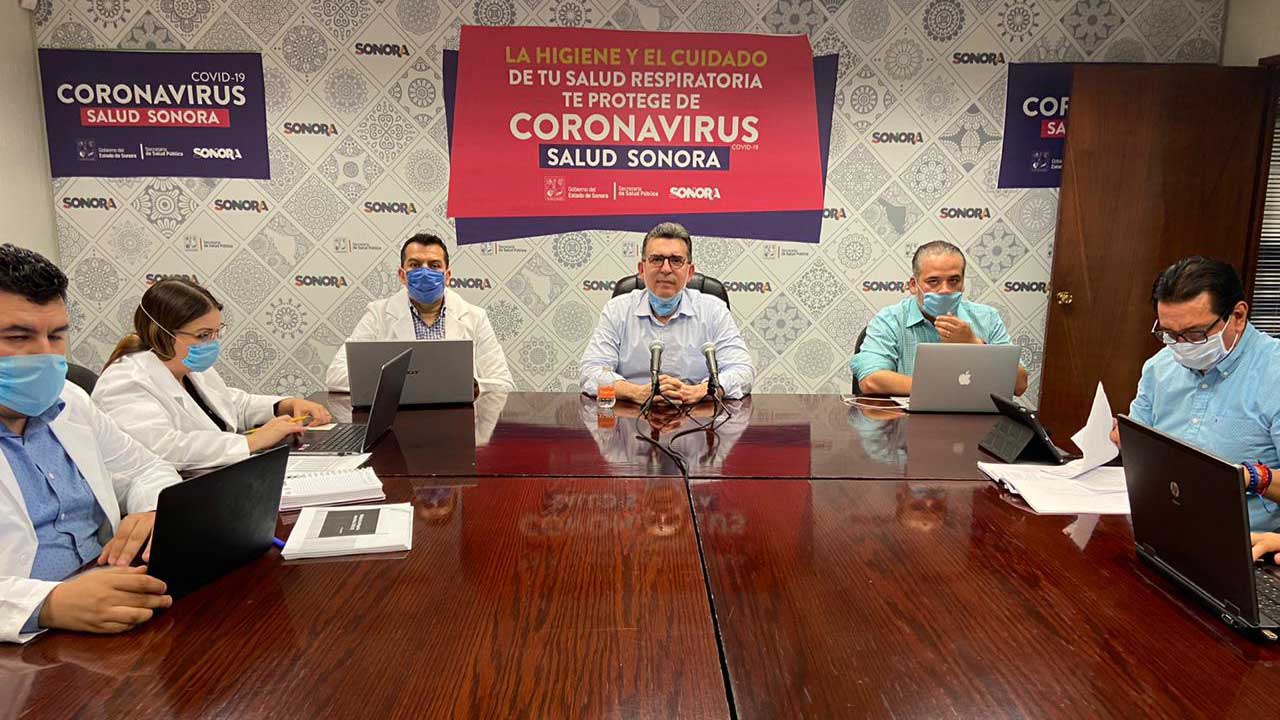 VIEW LARGER Sonoran Health Secretary Enrique Clausen, center.

Courtesy Sonoran Health Department
Sonora, the Mexican state bordering Arizona, is calling for medical students and others to join the pandemic fight.
Sonoran Health Secretary Enrique Clausen said the invitation is open for students in their fourth semesters or beyond.
"For those young students that join this great struggle, there will be much to do," he said in a video announcement this week.
A broader call is being made to attract more than 1,500 health care professionals to assist the response in Sonora.
This week the mayor of Sonora's capital, Hermosillo, also called for a 12-hour curfew in the city. And the state's governor asked federal authorities to restrict non-essential southbound travel from the United States, as was done in the other direction in March.

Fronteras Desk
is a
KJZZ
project covering important stories in an expanse stretching from Northern Arizona deep into northwestern Mexico.