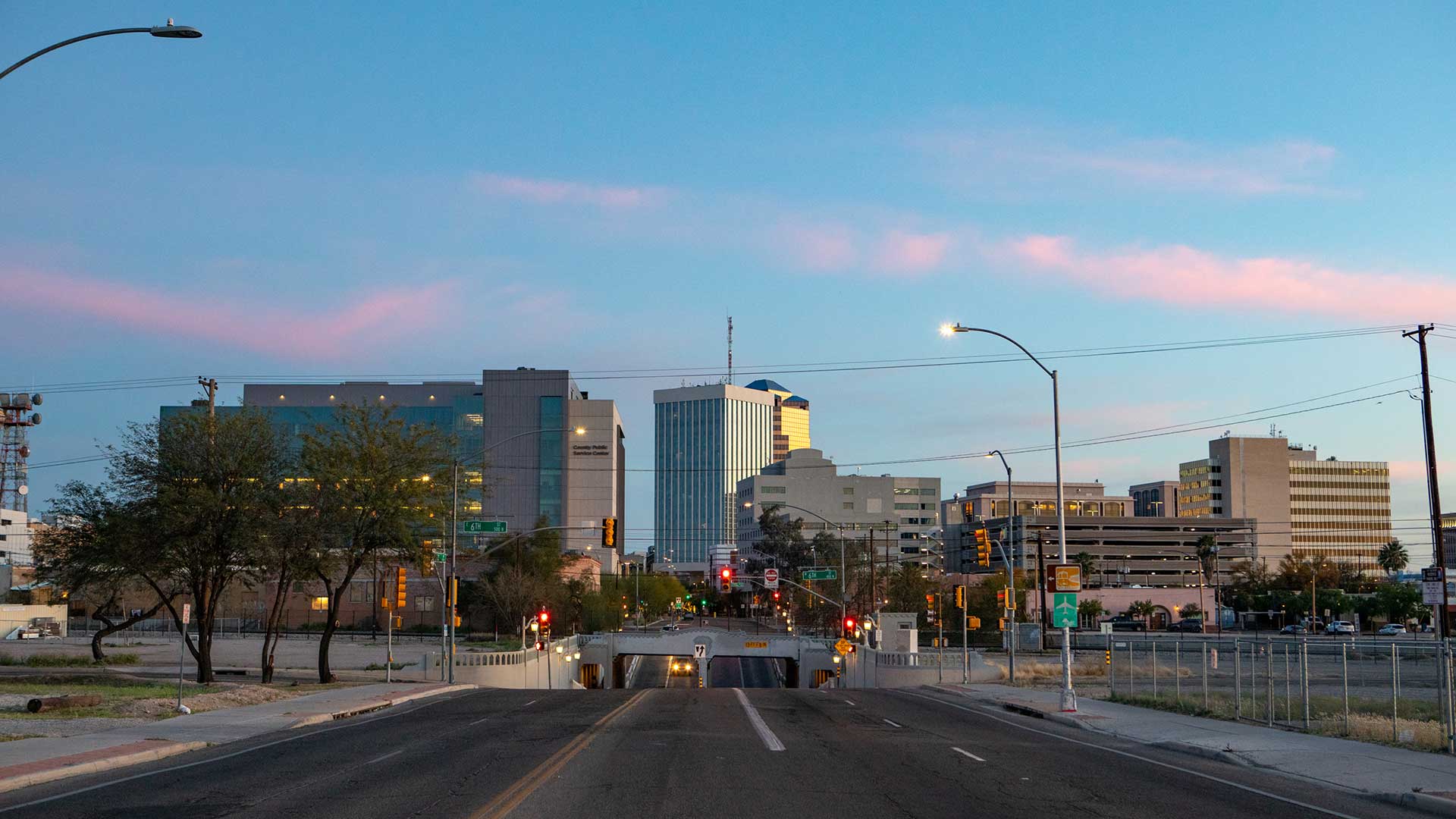 A view of downtown Tucson from Stone Avenue, March 30.
Andrew Brown/AZPM
Many small businesses are struggling to get relief provided by the federal CARES Act. With time and money running out, the city of Tucson and Rio Nuevo have stepped in.
Tucson's leaders are trying to devise a plan to bring the city's economy back when the pandemic is over. That'll be hard to do if there aren't any local businesses left. On Tuesday, the City Council established a $1 million fund to help small businesses that are struggling.
"This fund will be a key part of our recovery strategy by supporting nonprofits, workers, families and small businesses that have been negatively affected by the pandemic," said Tucson Mayor Regina Romero, in an announcement for the fund.
The fund will provide zero-interest loans to eligible businesses, and the city will work with the Community Foundation for Southern Arizona to distribute grants to nonprofit organizations that help those most impacted by the economic shutdown.
Federal aid for small businesses has ground to a halt as banks face a deluge of applications. That's left many cut off from the Paycheck Protection Program, which provides money to keep employees on the payroll.
Rio Nuevo this week opened up a $2.5 million grant program for vendors in the district. Board chair Fletcher McCusker said well over 100 have already applied, and funds will go out as soon as next Monday.
McCusker said many businesses can't afford to wait.
"They can't make payroll on Friday," he said. "[Businesses] have maxed out their credit cards, tapped into their 401(k)s, are trying to keep core employees on and have no idea how to get there from here."
Rio Nuevo is taking applications until Friday.