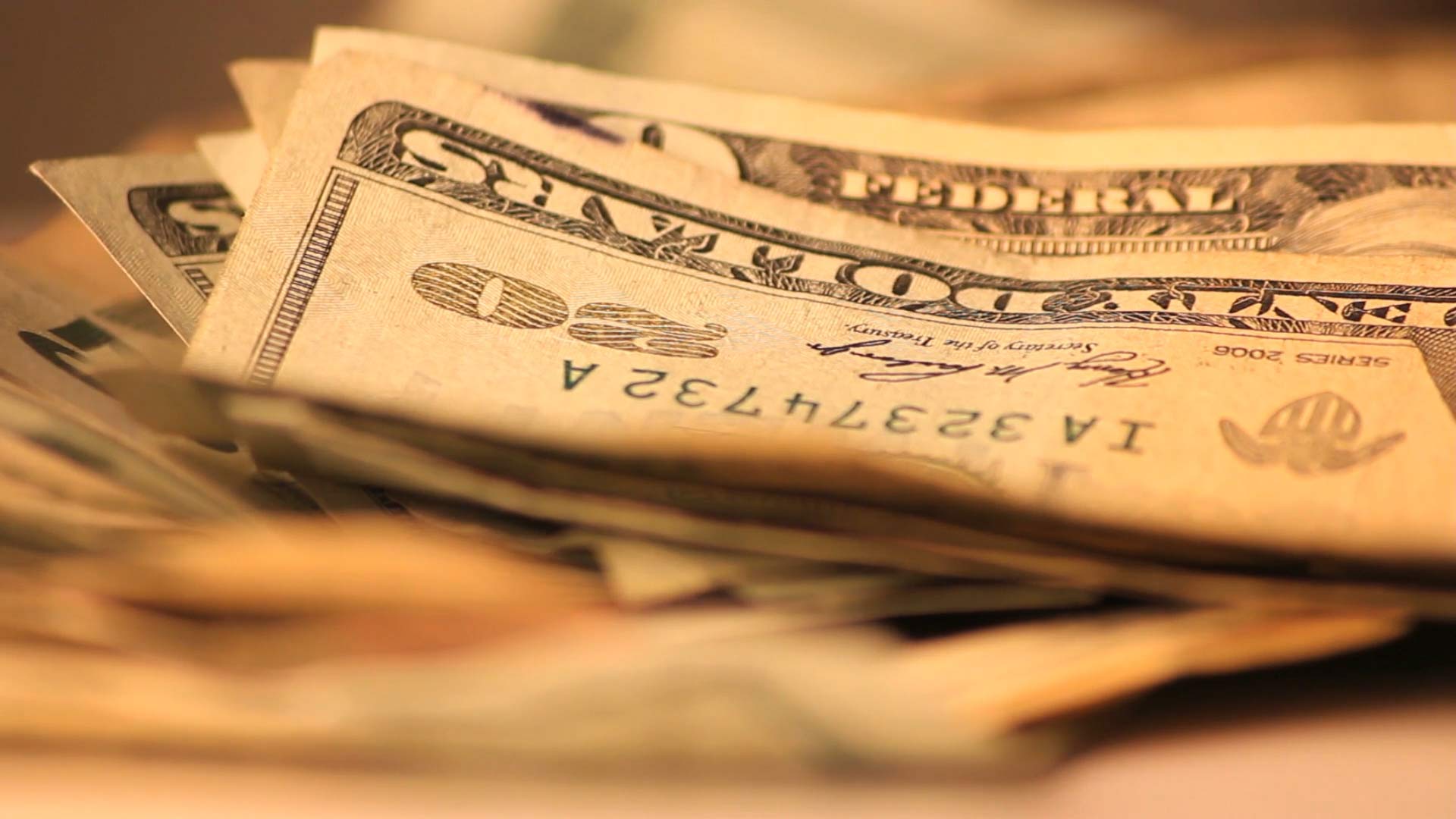 $20 bills, USD.
AZPM
Federal stimulus checks began arriving in people's bank accounts last week. But many individuals and small businesses are still struggling as the economic impacts of the pandemic continue to grow. The $2 trillion federal CARES Act promised help for small businesses and displaced workers affected by the economic shutdown. But one month after the bill's passage, some Arizonans reported that the promised help has not materialized.
For businesses not deemed essential, the last month has been tough.
Nicole Rivera and her husband own Apex Mixed Martial Arts in Tucson, where they teach judo, kickboxing, and jiu-jitsu. People join their gym because they want to compete or learn practical self-defense.
"So it actually has to work. So we have to charge more because we actually put a lot into our credentials," Rivera said.
Due to the coronavirus, she has had to move her training online. Now, her business competes with countless free online workout videos. Rivera said she is losing members by the week.
Rivera said she has applied for both forms of business help provided in the CARES Act: the Small Business Administration's Economic Injury Disaster Loans and the Paycheck Protection Program, a forgivable loan meant to help businesses keep people employed. But both programs quickly ran out of money. On Tuesday, Congress added nearly $500 billion dollars to them.
But so far Rivera has not received any financial assistance.
---
Since mid-March, the Arizona Department of Economic Security has received more than 400,000 applications for unemployment benefits. The state has paid out over $250 million in the past two weeks.
Businesses of all sizes are hurting right now. Thomas Barr is executive director of Local First Arizona, an organization that advocates for and supports more than 3,500 locally-owned businesses statewide. He said his members are struggling.
"They're frustrated. They're confused. They're filled with anxiety, not knowing if this thing they've poured their life savings into is going to survive in a few months," Barr said.
Barr said under normal circumstances, small businesses already have a tough time competing with national chains. Now they also need support in navigating the financial support options available. Barr knew of a few businesses who had success with the paycheck protection program, mostly by going though smaller banks.
"Depending on where the business is, there could be other funds, grants or loans that could be available to them," Barr said. His organization, Local First Arizona, has launched a small business relief fund.
---
With federal stimulus checks arriving into many bank accounts, some people might be wondering how to best spend it. Pat Raskob, president and senior financial advisor at Raskob Kambourian Financial Advisors in Tucson, recommended people spend their federal stimulus checks on food and necessities in order to avoid tapping into savings. She also said that, just like during normal economic times, people should avoid high-interest loans unless it is absolutely necessary.
Raskob suggested those who are looking to triage their incoming bills should reach out to each company individually to find out what their policies are on late payments during this time.
Spending money locally and contributing to charities or relief organizations are a couple ways those with more resources can help right now.
---
Megan Carney is an assistant professor in the School of Anthropology at the University of Arizona. Her work looks at the interconnections of migration, health, food and economic systems. She said some groups are already more vulnerable to the crisis due to structural inequality.
"This would include anyone who faces economic marginalization: low income households and communities or political marginalization such as immigrants with precarious legal status or no citizenship status, as well as anyone who faces any form of social marginalization," Carney said.
Carney told The Buzz there are various forms of alternative economic practices that have existed for a long time prior to the pandemic, some of which may be serving a vital purpose right now.
"Social scientists often discuss these alternative economic practices as 'mutual aid,' and part of their inception really relates to a concern for distributing wealth within a collective so that you are preventing the uneven accumulation of wealth by any individual within a collective," Carney said.
She says these kinds of mutual aid practices are more common among groups that have stronger and deeper social connections. That gives them access to resources, which can act as a buffer in times of crisis. But she also said it is important not to romanticize alternative economic practices of mutual aid or treat them as standalone solutions to the pre-pandemic reality of income inequality or economic vulnerability.
Carney said the pandemic is an opportunity to re-examine some of the most fundamental systems in our lives: everything from education, to health care, market logics and food. Research in epidemiology has shown more inequality translates to less overall well-being, so Carney suggested we consider how reducing inequality could lead to improved collective financial, physical, emotional and mental well-being.

The Buzz
airs Fridays at 8:30 a.m. and 6 p.m. and Saturdays at 3:30 p.m. on NPR 89.1. You can subscribe to our podcast on
iTunes
and NPR One. See more from
The Buzz
.