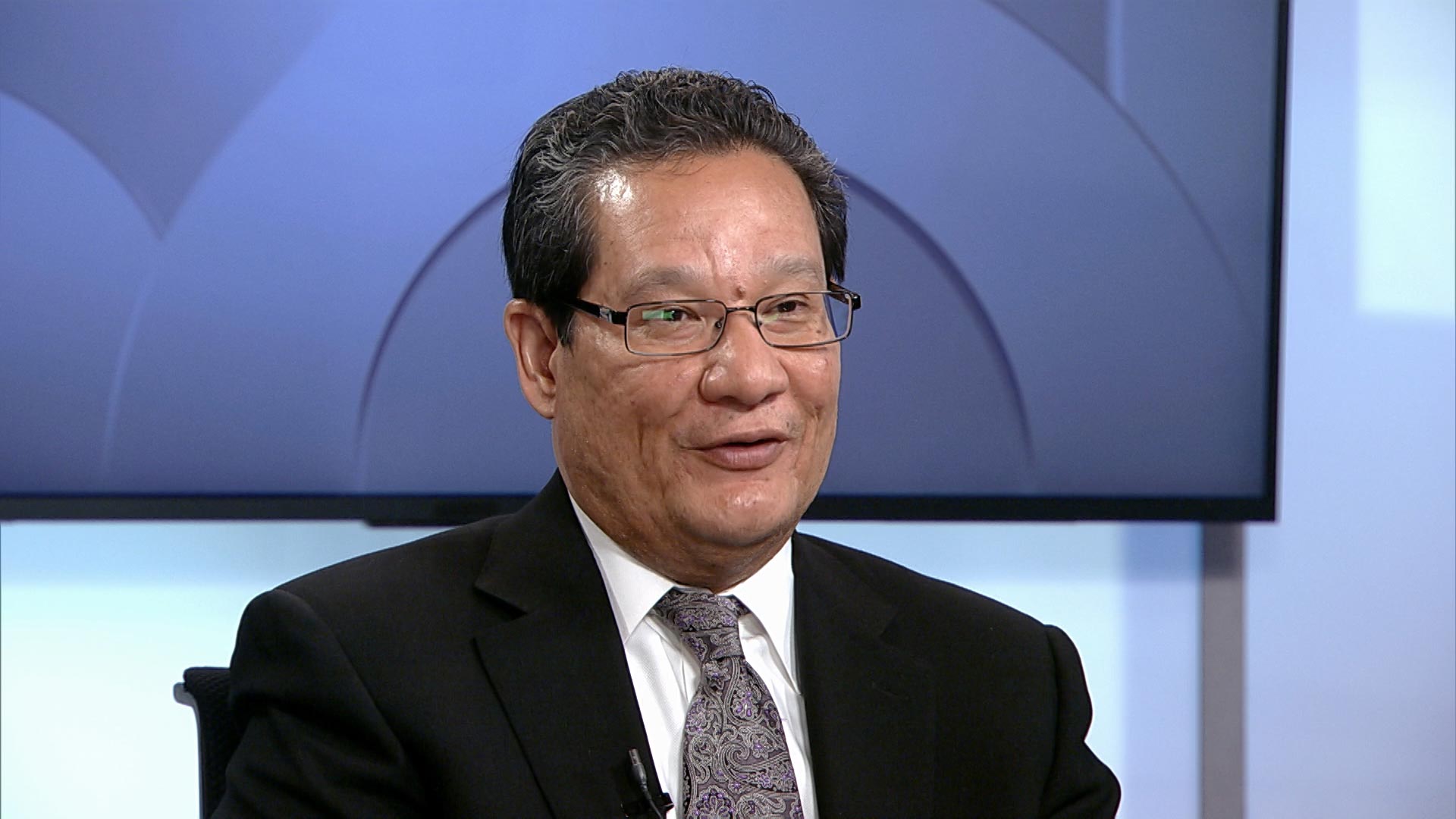 Lee Lambert, Pima Community College chancellor, April 2018.
AZPM
Transcript
BARCHFIELD: Community colleges tend to benefit in terms of enrollment during recessions. Do you expect that to be the case in the current scenario?
LAMBERT: This is not like other recessions. This is a self induced, for lack of a better way to describe it, recession, in the sense that we have prioritized lives over livelihoods. And so as a result of that some of the things that are coming from the stimulus and the encouragement of employers not to lay employees off but to furlough them. So that's different from other recessions where you would have just laid someone off.
And the other thing is, because the volume of folks that have been impacted, whether furloughed or laid off, is so enormous, I think there's going to be a subset of those people who are going to need to go to work. And another important piece is, will the financial aid resources be available to support the students who want to come. So that's why with all that said, we are being cautiously optimistic but we are planning for a worst case scenario. So we are planning flat, 15% and 30% drops in enrollment.
BARCHFIELD: You mentioned of course the word furlough. The University of Arizona announced that furloughs and pay cuts were coming. How is Pima's budget looking right now?

LAMBERT: We don't have immediate plans to furlough or lay off employees until we have a better idea of what enrollment is going to look in the fall. We're in a great financial position. If we have to make those adjustments, we have next year to be able to do that, so we could do it in a more of a glide path approach.
But remember, the vast majority of our students are local. So we're not dependent on out of state, international students to make our enrollment. We're not as tuition dependent. And because of our conservative approach a few years back, we have cut spending significantly. So I have the resources to help cushion us as we go into the next year.
BARCHFIELD: Last week on the UA's conference call with President Robbins on Friday, Robbins and the senior leadership described this junction as a moment in which they are really fighting to save the University of Arizona. I understand you're in a completely different position. Do you think there is any sort of existential challenge facing Pima at this point?
LAMBERT: I think all of us are confronted with an existential threat. An example I might illustrate is, so you had some folks that were saying we should delay collection of property taxes. About 75% of our general fund comes from property taxes. And if the Legislature and governor agree to making that happen, that would be a devastating existential threat to Pima Community College.
Now of course other threats that could come along could result in students saying we can't come to school. We can't afford to come to school. And then if that's in too high of numbers, that's going to now trigger our expenditure limit. Even though we can collect the revenue from property taxes, we can't expense against it if our student numbers are not at a certain sufficient level to justify the expenditure. So, yes, these are huge threats that could happen.
BARCHFIELD: And what are your plans for the summer and fall sessions?
LAMBERT: One of the things that I admire about what (UA) President Robbins has been doing, he's been out front making some really hard decisions. One of those hard decisions that he made early on was to take summer and make it stay virtual. We have done the same thing.
Fall is going to be the most interesting part of all of this and I think at Pima, we're more likely to remain in this kind of hybrid, blended approach where much of what we do will stay online with a face-to-face component. You're not going to see us coming back in the fall the way we went into spring. That's not going to happen.