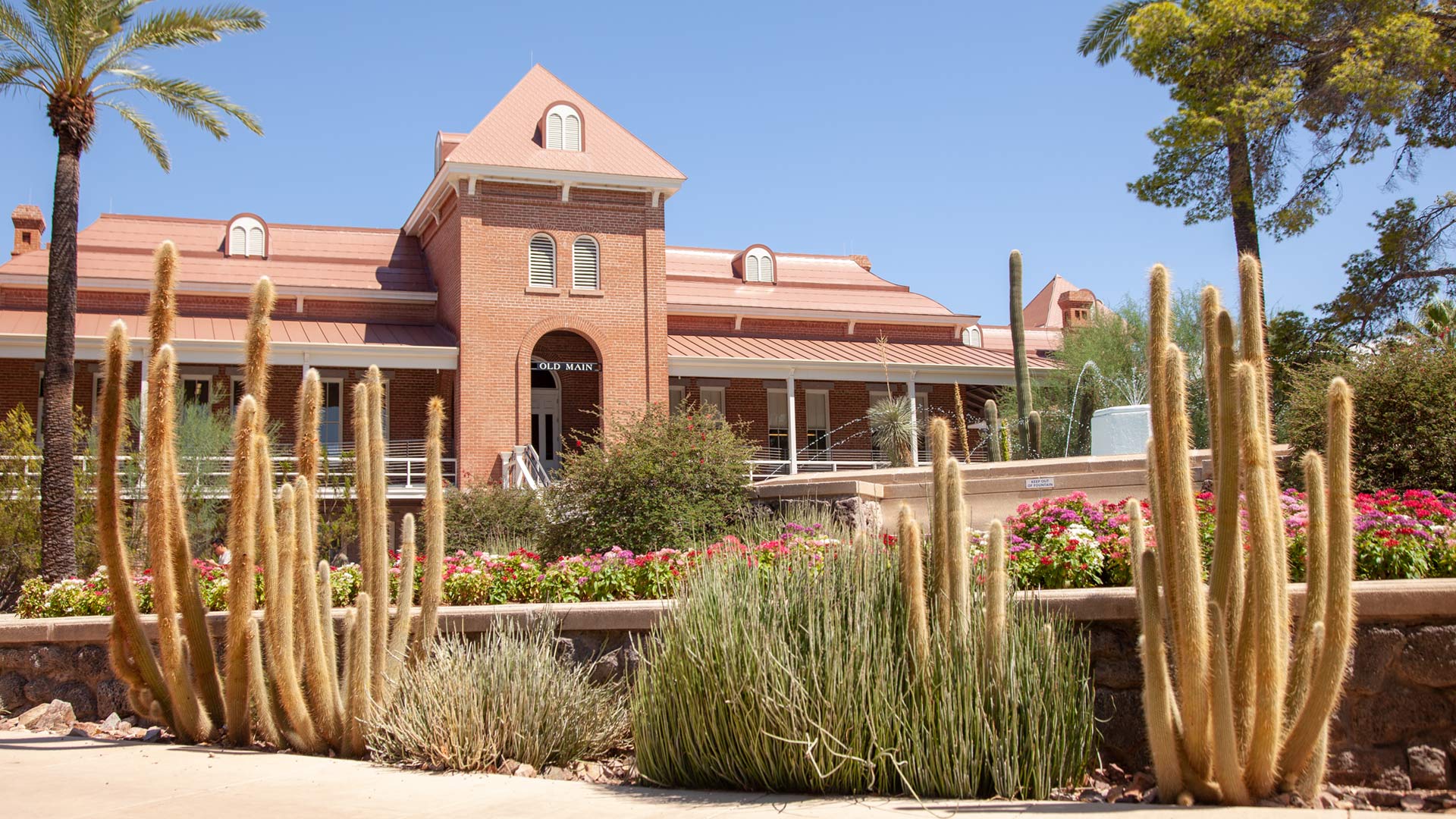 Old Main on the campus of the University of Arizona, August 2019.
AC Swedbergh/AZPM
With international students unable or unwilling to come back to the University of Arizona campus due to the pandemic, the university since March has been expanding its Global Campus program by adding partner universities and housing locations.
Global Campuses are universities or off-campus college housing in 34 countries around the world where people can earn 60 UA undergraduate and graduate degrees online while participating in a college community. Brent White, the dean of Global campuses and international education, said in an interview Friday that over the last three weeks the number of global campuses grew from 10 locations to 131. He said what sets these partnerships apart from other online programs is the communities students are tied into.
"Students, I think, crave community," White said. "We've all seen this as we work from home the past month-plus, that we crave community and connection with others. The Global Campus provides that. It gives students a home — a place to go, a place to interact with other students — and to have what is a coming-of-age experience."
There are 36 partner universities with 73 different locations around the world. Those locations allow students participating in the program to access a high-speed internet connection and other resources, like libraries, while they work toward their degree.
"In the developing world in particular, a lot of students don't have access to reliable high-speed internet that they would need in order to access our online programs, and so this university partner is a place of access for students close to them," White said.
The program also has 58 off-campus housing complexes run by a company called Global Student Accommodation. These complexes have study and conference rooms for students to use.

White said students would still be paying tuition to the UA no matter where they lived and that the price would be equivalent to getting any other online degree from the university.
"This may become a new model as we think about, 'What does going to college mean in the post-COVID world?'" White said.