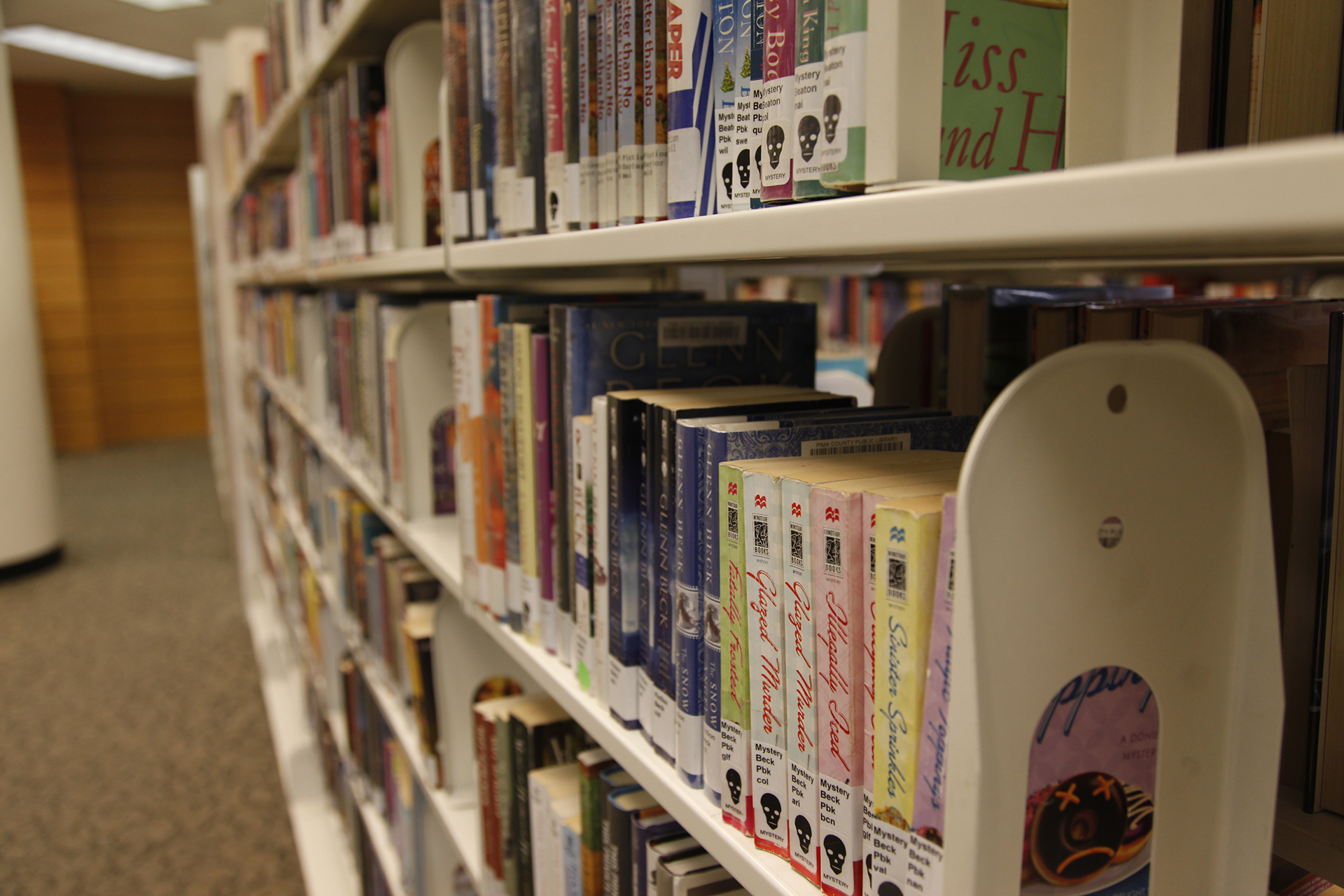 Mariana Dale, AZPM
Most of Pima County libraries reopen Monday after several weeks of closure due to COVID-19 health measures.
The libraries used time off to clean their books and instate new temporary health measures that they hope will keep patrons safe. Amber Mathewson, the director of the Pima County Public Library, said she's excited it's reopening, even if its services are limited at the moment.
"We hope that sooner, rather than later, we might be able to open up our spaces to allow people in, but right now we want to be very cautious, and we don't wanna be the place that causes the numbers (of COVID-19 cases) in Arizona to go up again," Mathewson said.
To check out a book, she said, guests will first need to place a hold on it online. They can then pick up the books at the library or if available, at its curbside pickup location.
Mathewson said for now guests who have to enter the building will be required to wear a face covering. If someone doesn't have one, she said the library will provide a cloth mask for them that they can take home. She said people will be observing 6 feet of distancing from others and will get their temperatures checked at the entrance. If someone's temperature exceeds 100.4 degrees Fahrenheit, staff will check their temperature again after they cool off a short period in the entrance.
She said she doesn't expect people to linger in the library long since they'll only be picking up books or using a computer for at most 30 minutes a day, but she said that time limit may change.
"I do have a little bit of concern that folks who are filling out a job application may have difficulty with that, so we're just going to play it by ear this first week," Mathewson said.
She said the computers have been spaced further apart from each other, and they will be cleaned after each use. They'll also be using plastic keyboard covers that will be exchanged after each user.
Mathewson said all of the books were cleaned over the break and will be placed in a three-day holding area after they're returned. If patrons want to clean the books further, she recommended brushing the cover with little rubbing alcohol, but she asked that people don't clean the barcode, as it might smear.
Mathewson said anyone who needs to use the bathroom or get a drink of water at a library will be allowed inside and will observe the same health precautions as other guests.
"What's been so very difficult about this situation is that while we are usually here for the most vulnerable, allowing large numbers of people in, also could harm the most vulnerable people," Mathewson said.
Dusenberry-River and El Rio libraries will not be reopening at this time.