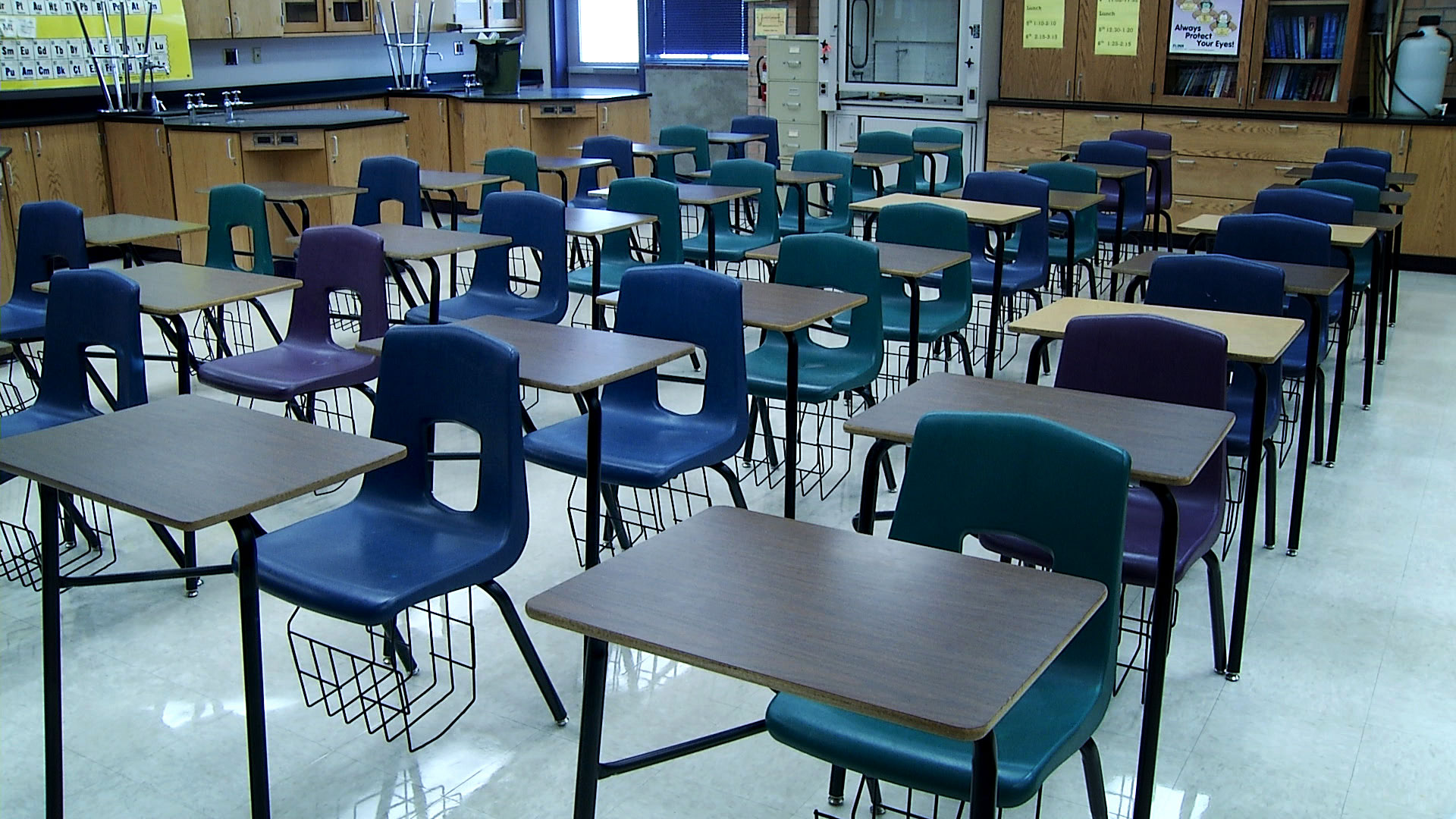 File image of an empty classroom at Sabino High School in Tucson.
AZPM Staff
Last week, Gov. Doug Ducey gave summer camps permission to start. We talked to several who have recalibrated their plans to encompass hygiene and social distancing procedures due to the pandemic. This often meant reducing the number of kids who can attend.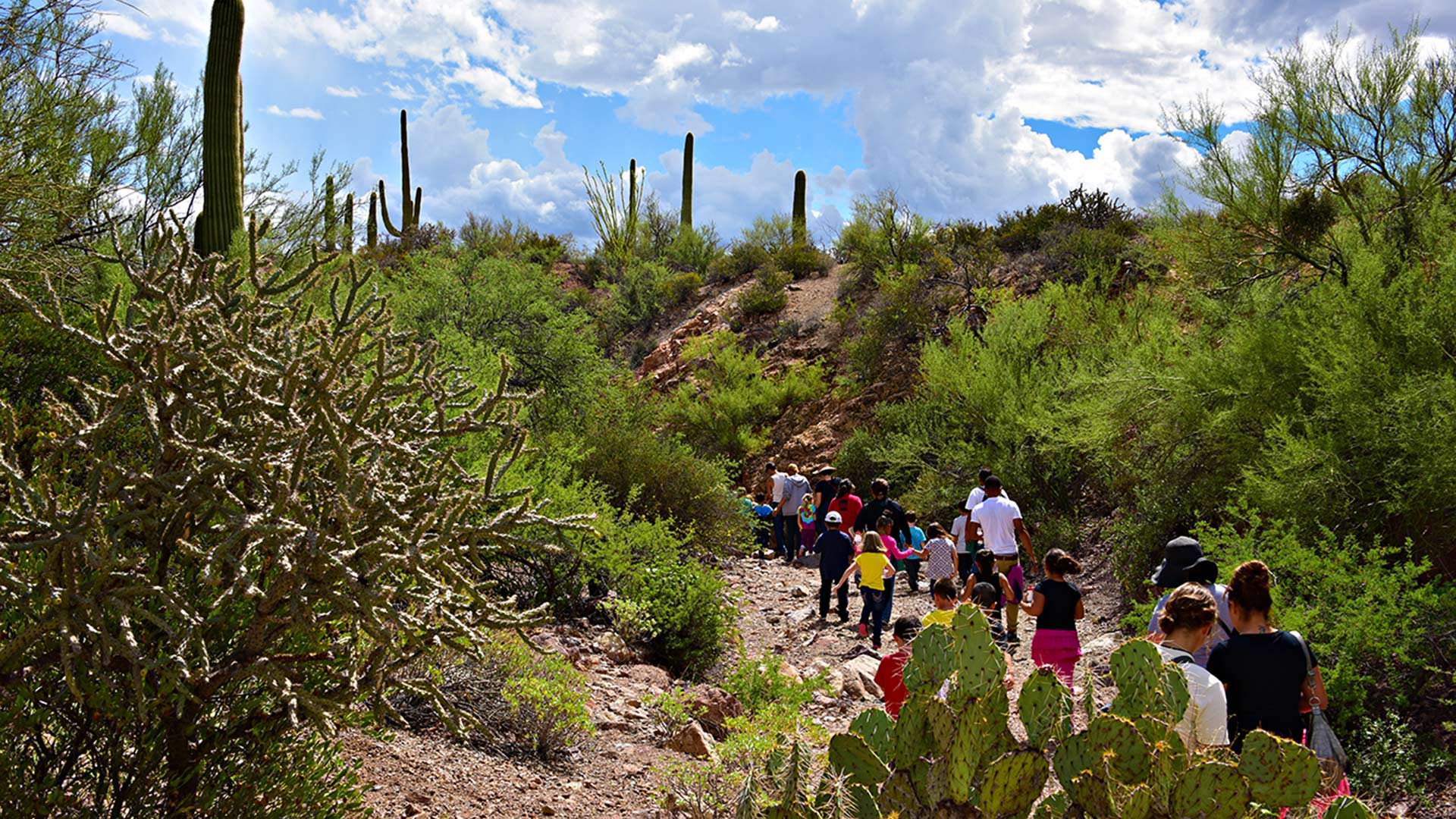 Students on a Camp Cooper field trip.
Courtesy Jes Ruvalcaba
---
This week, Arizona Superintendent of Public Instruction Kathy Hoffman released guidelines for reopening the state's K-12 schools. The guidance includes detailed suggestions on how the districts can restart traditional classes after summer break, but leaves it up to districts to make those choices. And it says school boards should rely on guidance from the federal Centers for Disease Control and prevention to help them decide.
Pima County School Superintendent Dustin Williams spoke to The Buzz about how local schools are planning for summer and fall.
"At the end of the day, we obviously want to see schools open, but safety is paramount," Williams said. Parents also need to feel OK sending their kids back to school. Williams said there are some steps parents can take over the summer to help ease that transition. That includes talking their kids about what is going on and teaching them good hygiene practices.
Williams recommended parents have a plan for what they will do if their child becomes sick during the school year.
"As we go into this new environment, this is really now a complete team. It can't just be leveraged all on that school to figure out every single loophole," Williams said.
He also said that schools are going to be flexible about assessing where students are in the curriculum, keeping in mind the disruption experienced during the end of this school year.
Tucson Unified School District Superintendent Gabriel Trujillo said state guidance released this week is comprehensive, but it is missing one important element.
"We see nowhere in this document where a new funding source is offered or they are proposing a new mechanism to pay for the very, very costly recommendations that are being recommended in this road map," Trujillo said.
---
Last week, Pima County and the Metropolitan Education Commission held an online forum for students to share their thoughts about instruction during the pandemic. Most of the participants were high school or college students.
Some students said they enjoyed having more time to exercise and not having to commute to campus. Others said that it could take a while before a teacher responded to their questions online.
Multiple students said that some classes, like applied sciences and some art forms, were much more effective in person.
---
For most public high school students in the Tucson area, summer school will be completely online. According to school district leaders, these classes are both for students looking to get ahead and for students looking to catch up.
Sahuarita Superintendent Manuel Valenzuela said the goal of summer sessions remains the same: to help students achieve their academic goals.
"The only thing that's really changed is the platform by which the instruction is being delivered," Valenzuela said.
But while the majority of students will not be in official summer programs, Valenzuela and Flowing Wells Superintendent David Baker said that not all learning needs to happen in a classroom or in front of a screen. Parents looking to keep their kids engaged can involve them in everyday activities.
"So I think there are a lot of opportunities around conversation and engagement and taking what students have learned from school and trying to find real world examples in their lives and communities around them, particularly if families are able to be together more often right now," Baker said.

The Buzz
airs Fridays at 8:30 a.m. and 6 p.m. and Saturdays at 3:30 p.m. on NPR 89.1. You can subscribe to our podcast on
iTunes
and NPR One. See more from
The Buzz
.