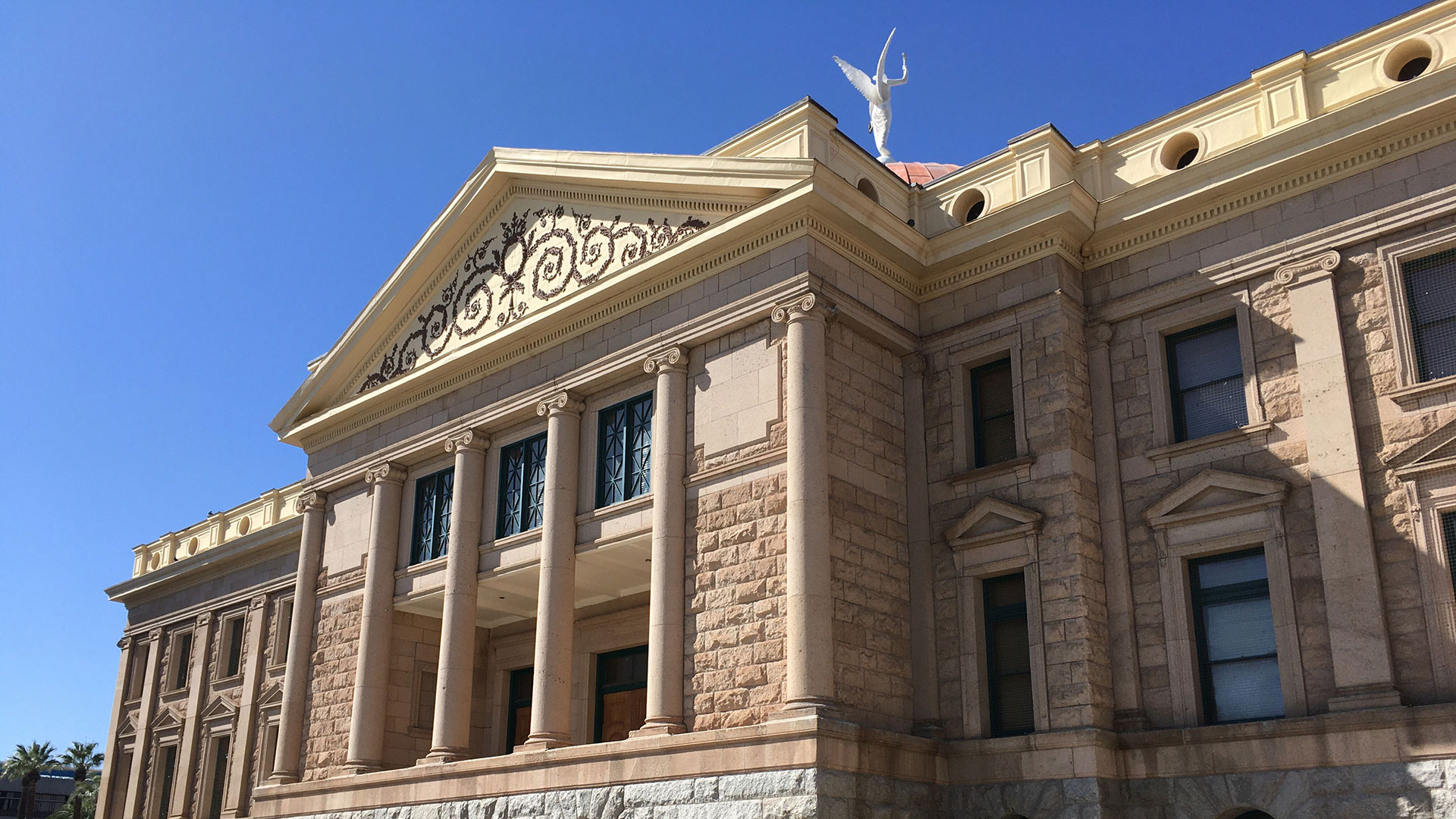 The Arizona state Capitol on March 3, 2020.
Ariana Brocious/AZPM
Increased enrollment in the state's social safety net could bring an unexpected hit to Arizona's already struggling state budget.
The economic downturn caused by the COVID-19 pandemic caused a spike in Arizona's unemployment, and with the job losses came lost medical benefits like health insurance. As a result, enrollment in AHCCCS, the state's Medicaid program, is increasing.
Medicaid is partially funded by federal dollars, but it does have a significant impact on the state budget and increased numbers caused by the COVID-19 recession mean a bigger than expected budget hit.
"The sign up of people going on to AHCCCS is significantly less than we thought, but it still continues to grow, and when you look at that, that is going to be a difficult situation going forward," said Republican Rep. Regina Cobb, the chair of the Arizona House Appropriations Committee.
Cobb said currently, many people are not using AHCCCS benefits because they are not going to see doctors.

In the short term, that's good news for the budget because the benefits don't need to be paid. The lack of usage is causing financial pain for some doctors who are not receiving their normal levels of payments due to decreased patient loads.
Earlier this year, state budget analysts estimated the annual spending plan would have a $1.2 billion shortfall with a $500 million margin of error in either direction.
The latest revenue numbers, which show tax collections for April, were better than expected. As a result, the shortfall estimate now ranges between zero and $700 million.
Cobb and other legislative leaders said they no longer plan to hold a budget special session this summer.
Revenue reports for May will be out in the coming days.