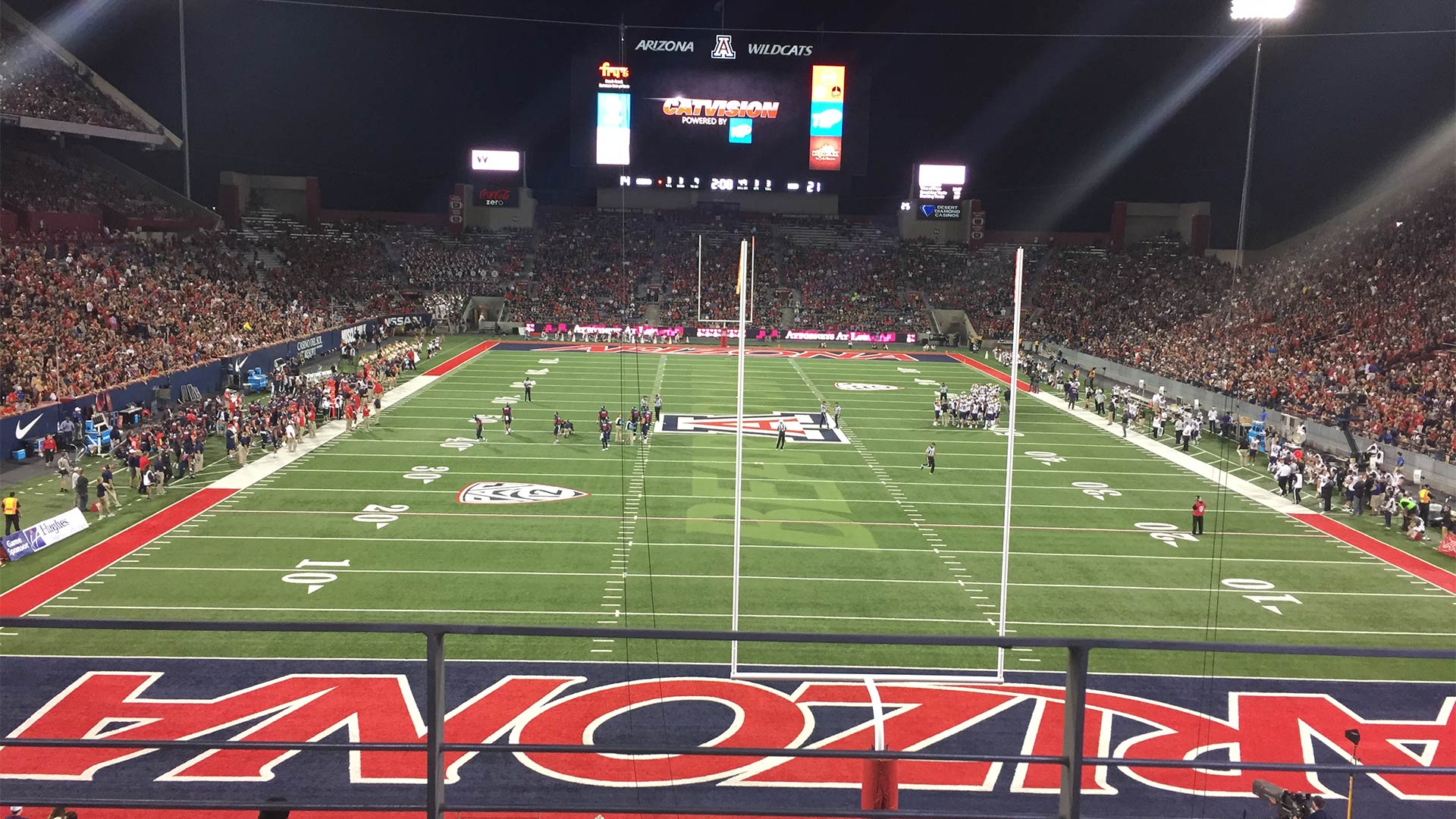 Arizona Stadium could open to 50% capacity for men's football in 2020.
AZPM Staff
The University of Arizona is building plans for athletic competition this fall.
Athletic director Dave Heeke says it's likely football, women's volleyball and women's soccer will be delayed by a few weeks to give the University more time to put protocols in place to deal with the ongoing COVID-19 pandemic. Plans are also underway to allow some spectators at the games.
"We've planned for everything from no fans to about a 50% capacity. We don't see anything larger than that at this point." Heeke said. "As we're trending today it would be considerably less than 50% capacity if we were to bring fans into the stadiums and arenas."
The University brought back 85 student-athletes during the summer for conditioning and strength training. Heeke says further announcements on the fall sports schedule can be expected in the next few weeks.