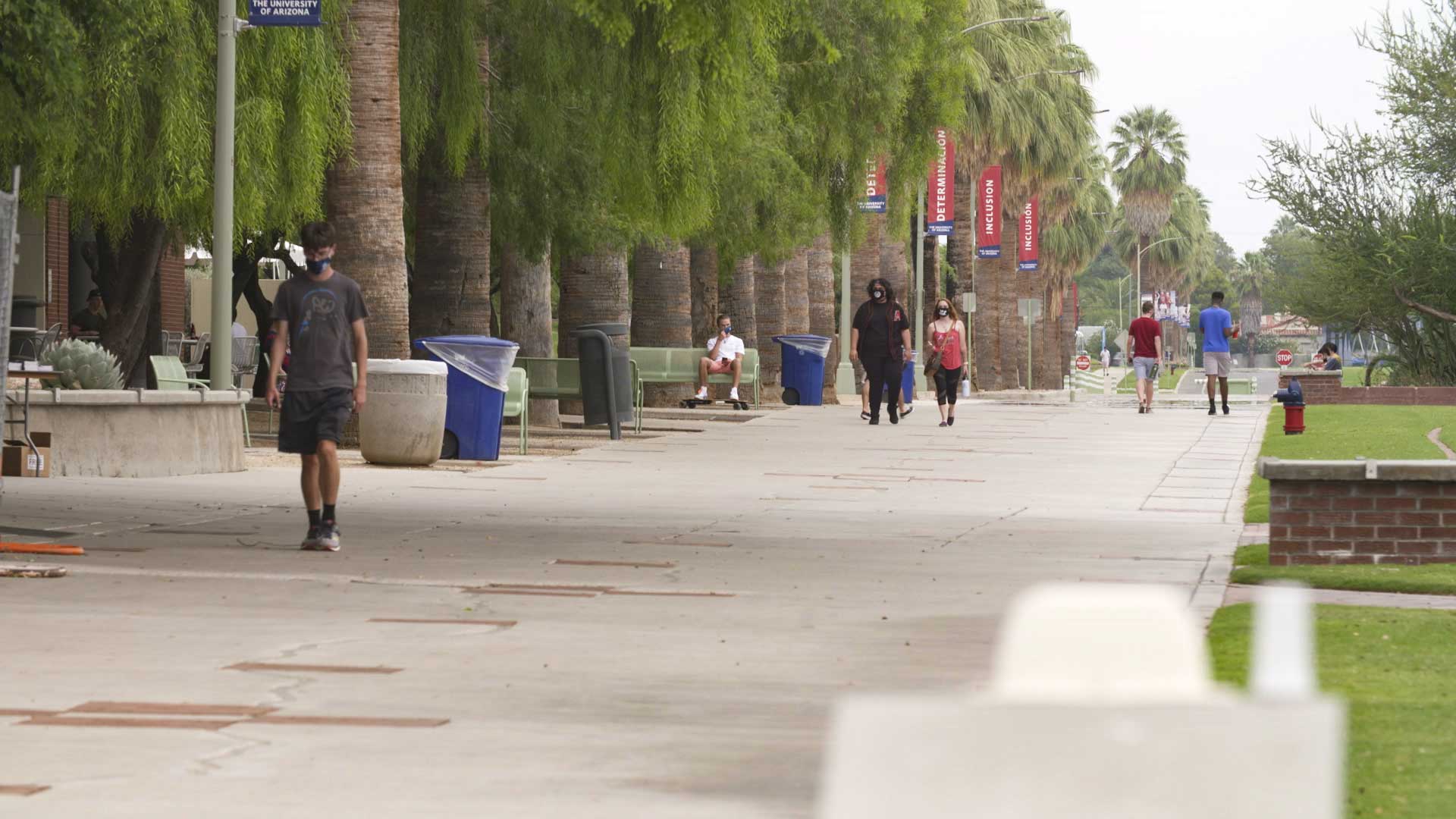 VIEW LARGER Students on the University of Arizona campus, Aug. 25, 2020.

Gage Judd/AZPM
More than 200 cases of COVID-19 were confirmed on the campus of the University of Arizona this week. The university has a positive test rate of 8.3%, according to UA President Robert Robbins.
Thursday was the third day with a large increase in cases.
"I worry every day. This is what we do all day, every day, is talk about this. I am incredibly concerned about this," said Robbins.
Most of the cases, according to Robbins, are asymptomatic and come from students living off campus. The isolation dorm run by the university currently has 54 students in it, the rest of the positive cases are self-quarantining off campus.
Since testing began on campus, Aug. 14, 15,310 people have been tested. A total of 397 cases have been reported.
University officials are particularly worried about large parties over the long Labor Day weekend.
They said they have heard about some large parties and are ready to break them up and dole out punishment, which could include expulsion, if necessary.
To help combat the spread of the novel coronavirus, the university is increasing the amount of testing.
"We've increased the number of tests we're going to do on this campus every week to 5,000 per week," said Robbins.
The goal, according to the university president, is 1,000 tests a day Monday through Friday.
The university is using an antigen test which is less sensitive than the PCR test but can return results in two hours or less.