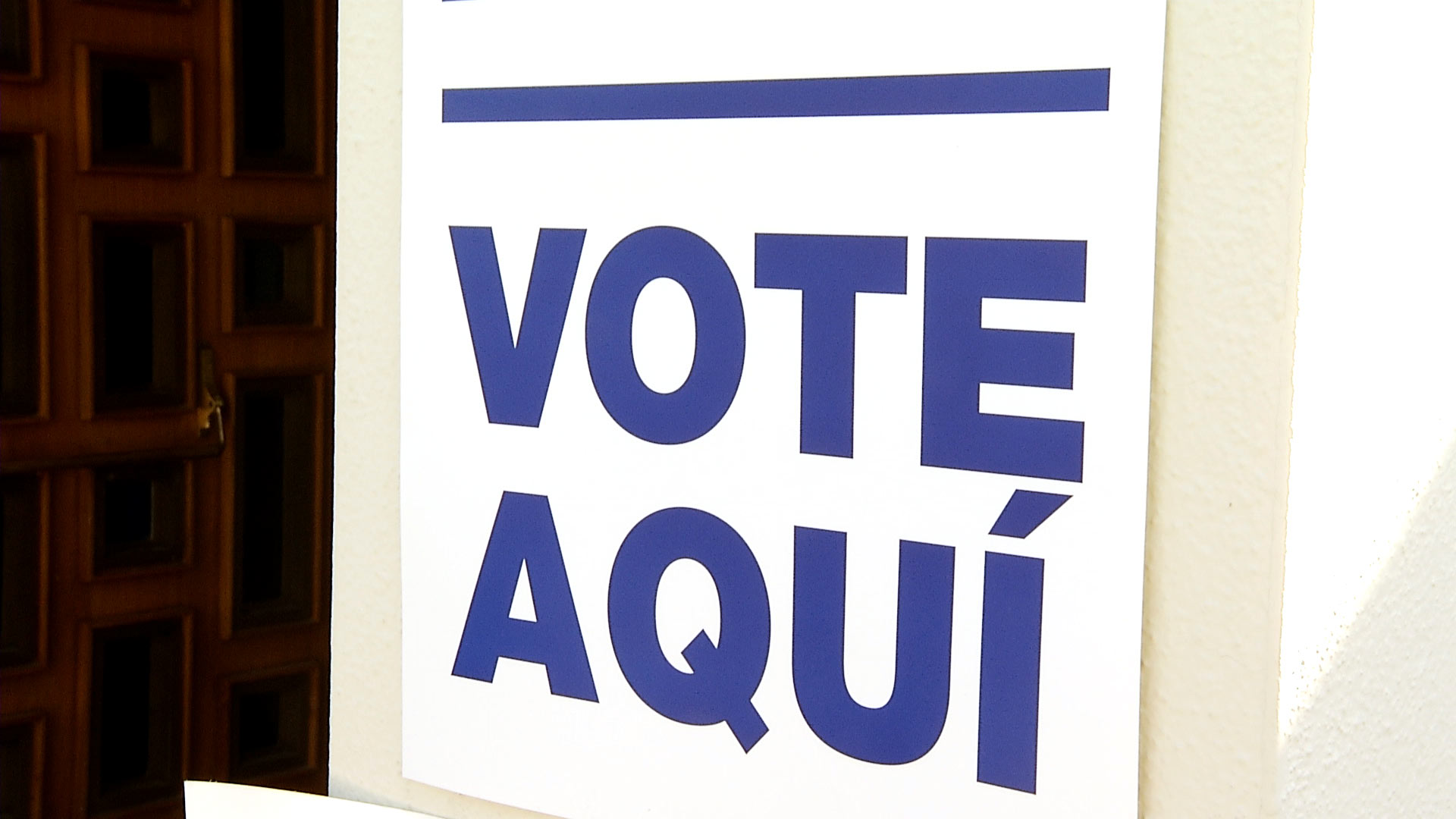 A sign directs voters where to cast their ballots at a polling place in Tucson.
AZPM Staff
Less than a month remains until Election Day, and both the Biden and Trump campaigns were in Arizona last week. With the state's voter registration deadline extended to Oct. 23 and get-out-the-vote efforts in full swing, one effort is focused on making sure groups historically overlooked during elections have the tools they need this year.
Living United for Change in Arizona, or LUCHA, is a political action organization with offices in Phoenix and Tucson. The group was founded in the wake of laws like SB 1070 and immigration crackdowns enacted by former Maricopa County Sheriff Joe Arpaio.
That was a decade ago. Alejandra Gomez, LUCHA's co-executive director, said Arizona is not the same state it was back then, but living through that history puts the group in a good position to tackle immigration policy shifts now going on nationally.
"A lot of the heinous policies that were experimented here in Arizona are now national, and for us, what that has meant is that we knew early on what type of a threat this was going to be," she said.
November's election comes in the midst of a pandemic that has disproportionately impacted Latinos across the country. A nationwide report released by Pew Research Center in September found the economy, COVID-19 and health care are top issues for Latino voters this election season.
Now Arizona is a battleground state where both presidential campaigns are trying to woo Latino voters. But Gomez said there's a lot they're getting wrong.
"Not only do we get treated as a monolith, but then we also get treated as a community that doesn't care about elections, when that's just not true," she said. "We have these conversations at the kitchen table, and the follow-up question is, 'Where do I go vote?'"
Gomez said it's up to community organizations like LUCHA to help answer those questions.

That's why this year, the group is spending $2 million worth of donations and funds from national and local partnerships on a get-out-the-vote campaign to reach more than a million Indigenous, Black and Latino voters it hopes could swing Arizona more to the left.

Read more coverage of national, Arizona, and local elections at our 2020 elections portal,
Your Vote 2020
.