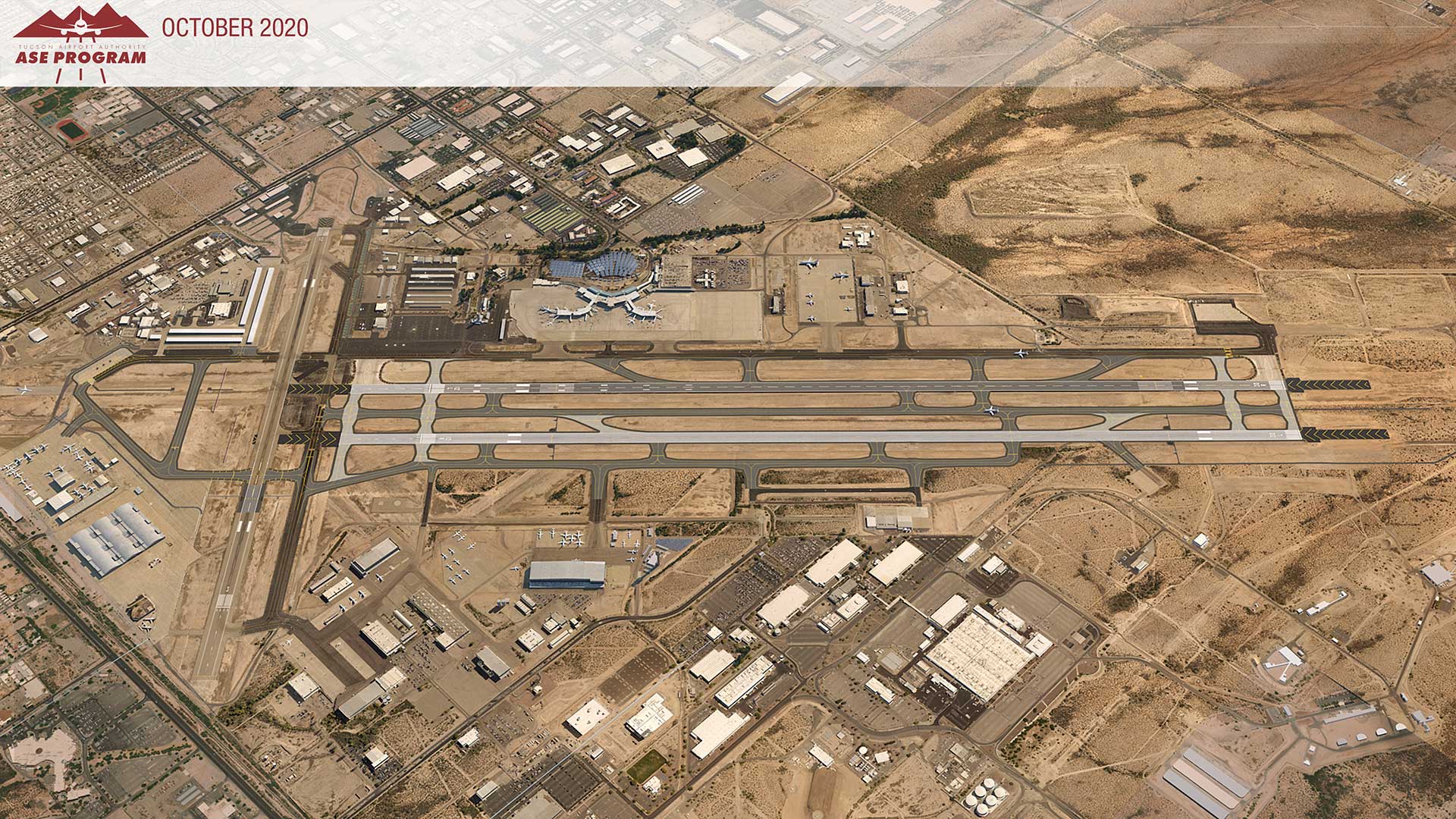 The Tucson Airport Authority plans to upgrade an existing runway to a 2-mile-long commercial runway.
Courtesy of Tucson Airport Authority
The Tucson International Airport is about to get a facelift, and at $300 million, it's the largest in the airport history.
The Tucson Airport Authority on Thursday will break ground on a project to rebuild an existing general aviation runway as a two-mile-long commercial runway capable of landing passenger planes. The upgrade will also bring the decades-old airfield in line with modern safety regulations, adding a taxi lane between the new runway and the existing commercial runway.
"Right now, those parallel runways, there's nothing in between them essentially," said TAA Vice President of Planning and Engineering Mike Smejkal. He said planes that have just landed often have to cut across the main runway. By adding a taxi lane, he said it will require pilots to take two 90 degree turns, which will slow them down and decrease the likelihood of accidents.
The two-runway configuration will also provide the airport redundancy if one runway has to close. "Whether it's a maintenance issue or whether there's other reasons we need to take down the primary runway, it will give us a lot more flexibility and enable to continue to allow the airport to operate," he said.
Smejkal said the Federal Aviation Administration will pay the lions share of the construction, covering 90%. The Arizona Department of Transportation is also pitching in about 5%, with the remaining 5% coming from the nonprofit airport authority, which is funded by airport revenues and not tax dollars.
The new runway is expected to be operational by 2023 with construction is continuing through 2024.