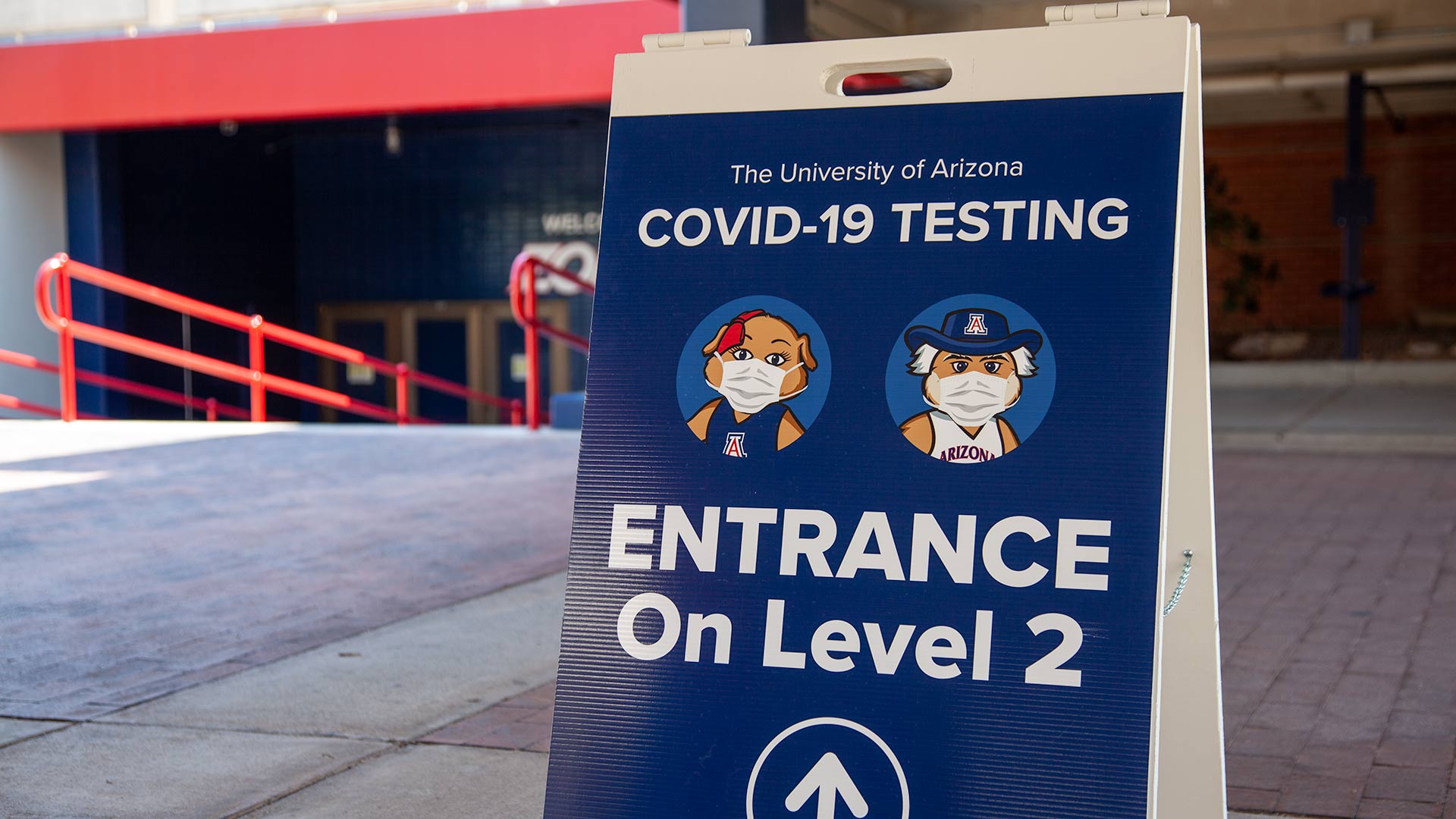 A sign on the campus of the University of Arizona directs visitors to a COVID-19 testing site, August 2020.
AC Swedbergh/AZPM
Last week, the University of Arizona recorded about 40 new cases of COVID-19 among students, faculty and staff. In September, the UA was recording hundreds of new cases a day.
UA President Robert Robbins said an increase in personal responsibility among students, especially in the area of parties, has led to the drop in cases.
"The Campus Area Response Team, the CART team, documented only seven incidents this past week. This is an improvement from 18, the week of October 26 (which included Halloween)," said Robbins.
Last week, was the second highest week for parties broken up by the CART team since the university began reporting the numbers in mid-September.
Students who throw the parties face discipline from the university which can include suspension and expulsion. Pima County and the City of Tucson can also punish the students through the red tag program.
University officials said if the COVID-19 numbers stay low they expect to begin the spring semester, in January, with in-person classes of 50 or fewer people.
Robbins said, all students taking in-person classes in the spring will be required to take a COVID-19 test.
When the university breaks for Thanksgiving, students will return to online only classes for the remainder of the semester.