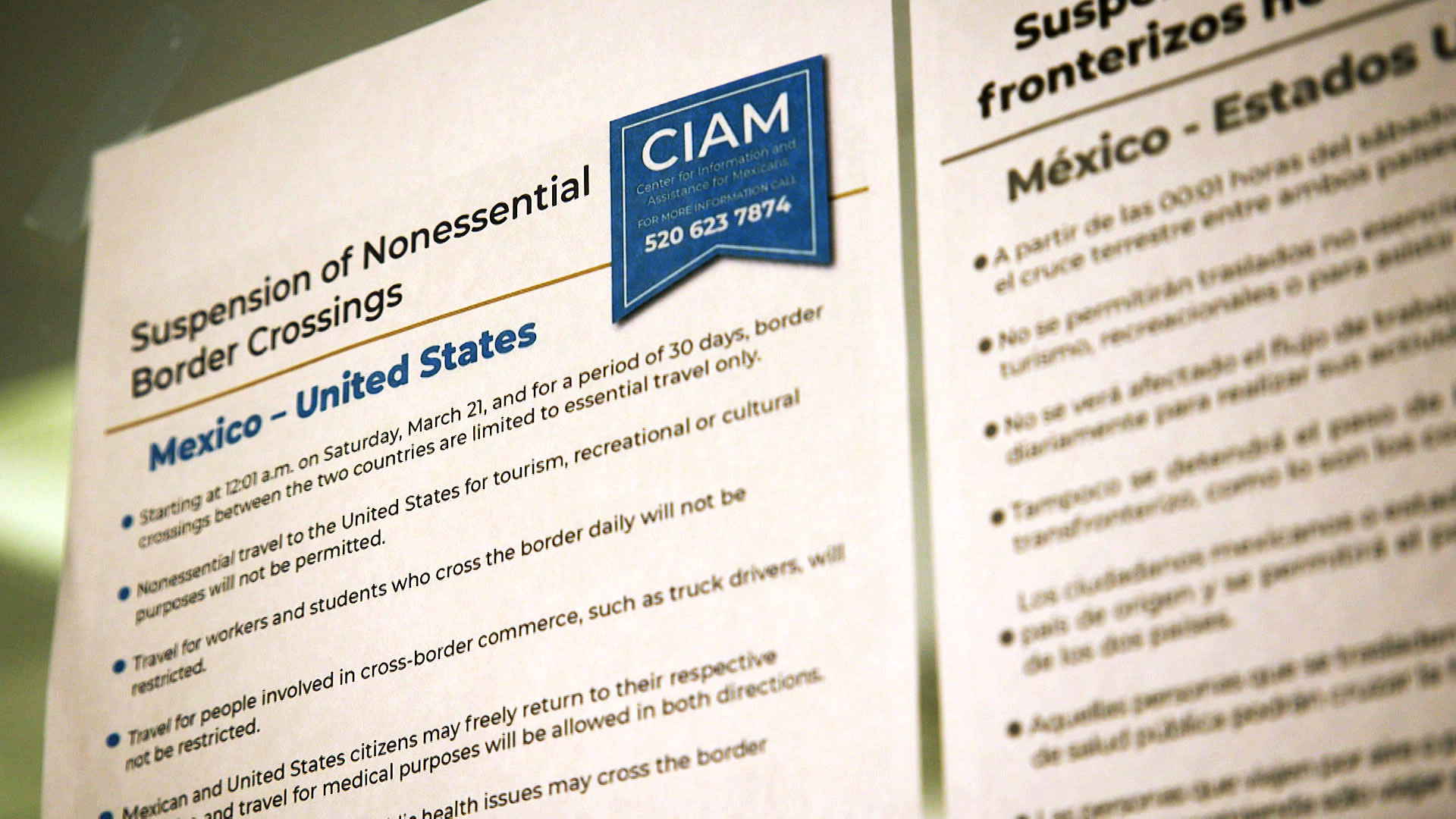 A flier at the Mexican Consulate in Tucson notifies visitors of travel restrictions at the U.S.-Mexico border due to COVID-19. August 2020.
Robert Lindberg/AZPM Staff
With coronavirus cases on the rise in both countries, the United States and Mexico have extended travel restrictions at the border once again. This time, through late December.
Mexico's Foreign Relations Ministry announced on social media that restrictions on nonessential travel at the U.S.-Mexico border would stay in place through at least Dec. 21 — a full nine months since they were implemented in March.
According to the U.S. State Department, nonessential travel includes tourism, sightseeing, recreation or attending cultural events. Travel for medical purposes, work or school is essential. The closure does not prevent U.S. citizens or permanent residents from returning home.
That coupled with little southbound enforcement has meant U.S. citizens have been less impacted by the travel restrictions than their Mexican neighbors.

Fronteras Desk
is a
KJZZ
project covering important stories in an expanse stretching from Northern Arizona deep into northwestern Mexico.