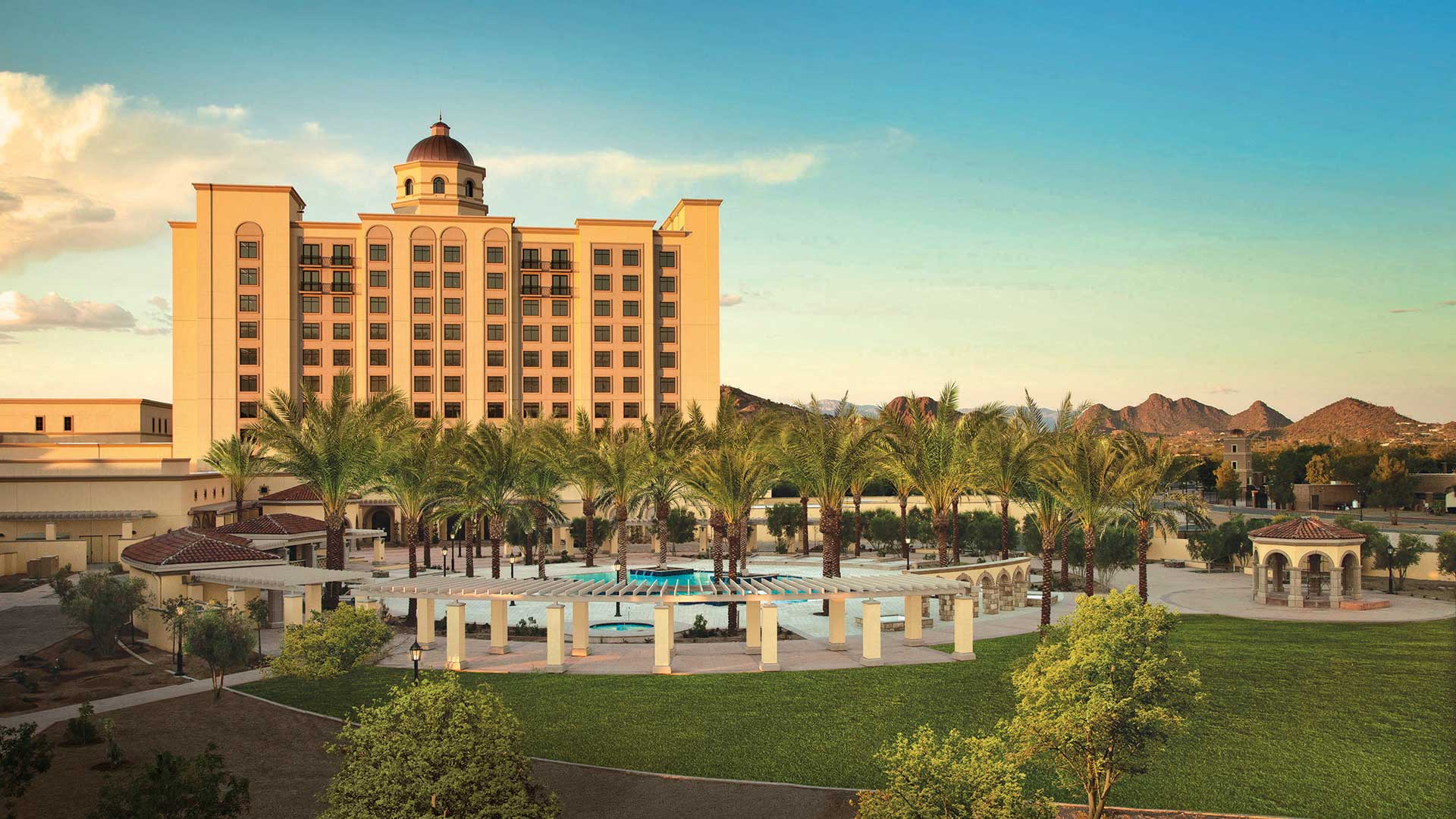 The exterior of Tucson's Casino Del Sol.
Courtesy Casino Del Sol
Casino del Sol and several other enterprises of the Pascua Yaqui Tribe are closing Monday at 11 a.m. till early January.
This casino along with Casino of the Sun, the Resort and Estrella at Casino del Sol will be closed till January 2 at 8 a.m. due the high level of local COVID-19 transmission. CEO Kimberly Van Amburg said that Casino del Sol and the Pascua Yaqui Tribal Council were prompted to act as they watched local COVID-19 case counts rise in recent weeks.
"You see the city and county begin to take steps to hopefully curb that, maybe even flatten that. It just seems like the right thing to do to help the community get this thing under control," Van Amburg said.
She said they've been tracking COVID-19 within their enterprises and their positivity rate "remains well below Pima County's." She said their safety and cleaning procedures have gone well, and emphasized that they're closing during the holidays in an effort to do their part to reduce transmission of the disease, not because of an outbreak.
She said one of those safety measures is requiring employees to get a monthly COVID-19 test, which can be performed on-site. She said that they haven't discussed mandating employees get a vaccine when they become available, but she thinks it's likely to be required.
"We're mandating monthly COVID tests, so it would seem comparable to me to ask people to be vaccinated as well," Van Amburg said.
Like during past closures, they've committed to continue paying employees. Van Amburg said she's expecting significant losses due to the lack of revenue on top of this promise, but she said she applauds the tribal council for deciding to continue to pay those wages.

She said the holiday season is usually busy, but it's not their peak season.
Sewailo Golf Club, the Del Sol Marketplace and RV Park will remain open.
According to Casino del Sol's website, guests must wear a mask that covers their nose and mouth at all times, unless they are eating or drinking. It also enforces social distancing.