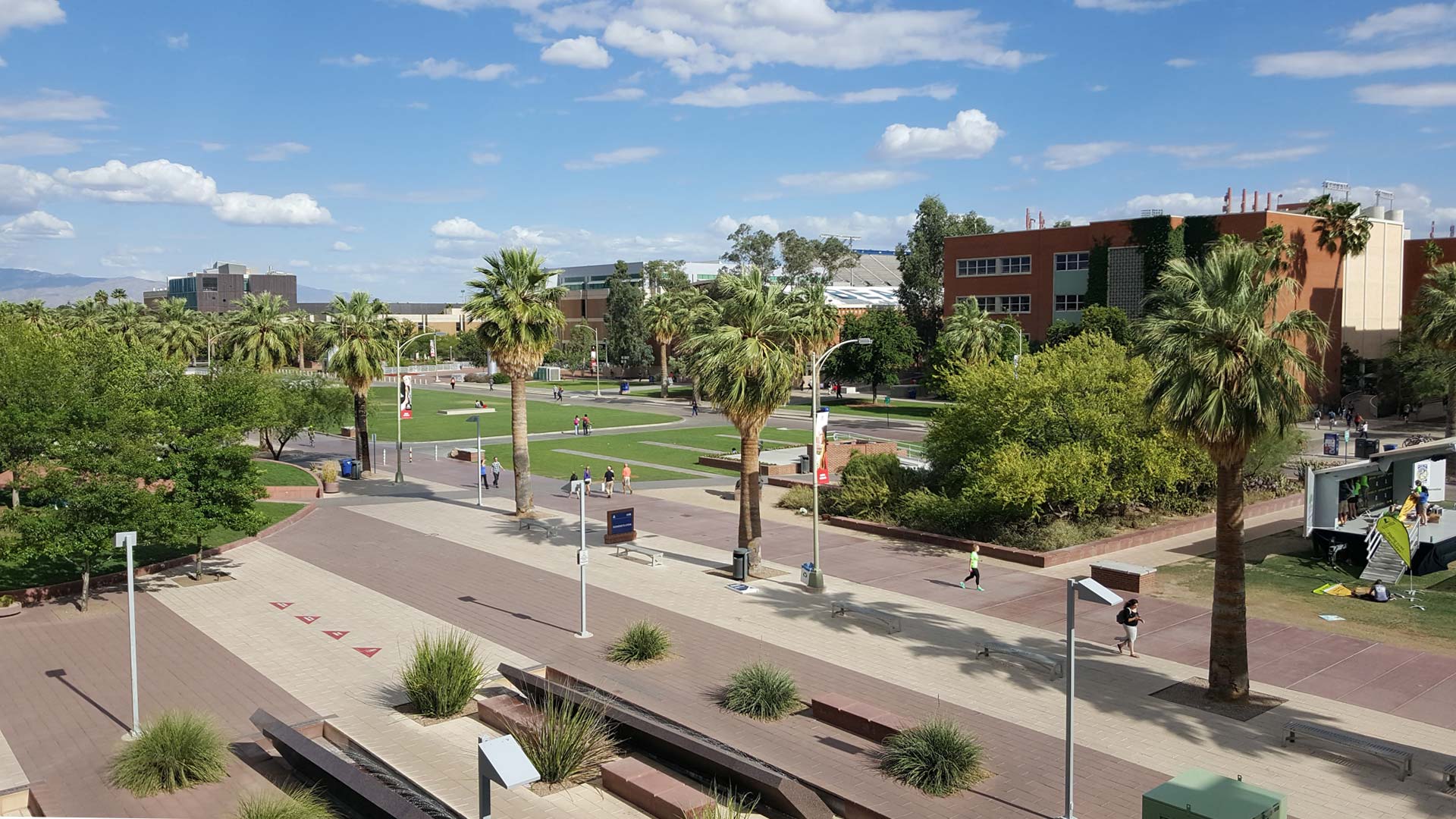 In August 2020, workers at the University of Arizona unionized. A growing number of workers in white-collar industries have formed unions in recent years.
AZPM
Union membership in the United States has been on the decline since the mid-1980s. Lawrence Mishel is a distinguished fellow with the Economic Policy Institute, a nonprofit think tank based in Washington,D.C. He said unions in the private sector have been declining because of employer attacks that started in the 1970s and limited people's ability to obtain collective bargaining.
That doesn't mean unions are unpopular among Americans. A national study in 2017 found that 48% of nonunionized workers would vote to join a union if they could.
"So what we really have is a situation where there is a big gap between the representation that people want and what they're able to obtain, and primarily because our laws governing collective bargaining have very limited penalties and they basically have tilted the landscape towards employers," Mishel said.
The Trump administration took a number of actions that weakened employee power, including suspending union elections due to COVID-19 concerns and promoting the idea of classifying gig workers as independent contractors, Mishel said. He's hopeful the Biden administration, with its robust agenda to revitalize unions, will be more worker friendly.
Still, unions exist in a number of industries, including manufacturing, hotels and public education. And they're spreading. Mishel said a growing number of young, white-collar workers are moving toward collective bargaining.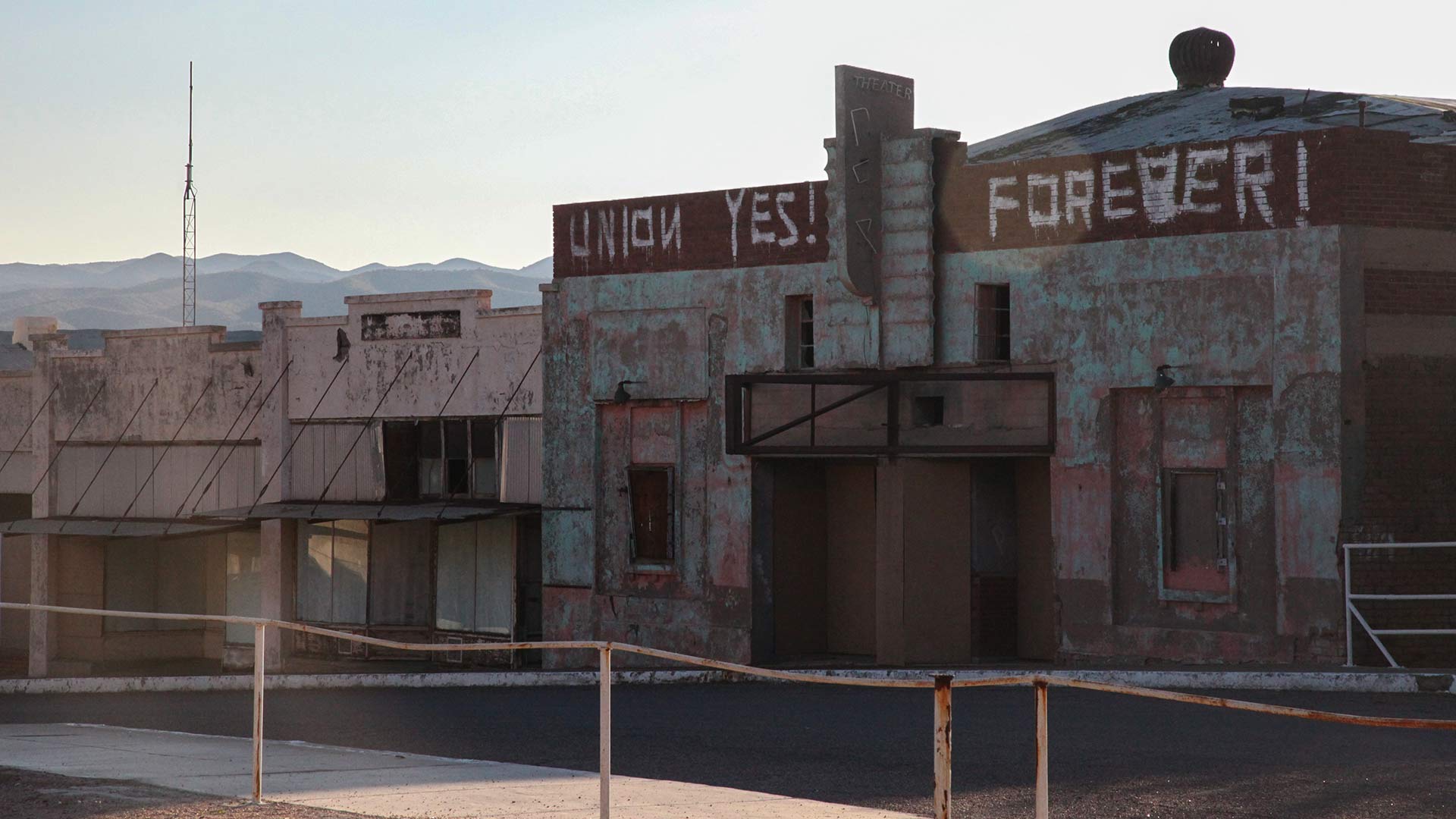 Pro-union graffiti on a deserted building in Hayden, Arizona.
AZPM
At the start of the pandemic, the University of Arizona announced a furlough and salary reduction plan the administration said was necessary to stave off financial disaster based on projected drops in student enrollment.
The amount of pay cuts, combined with the university's initial plan to resume in-person classes in the fall, prompted faculty and staff to form the Coalition for Academic Justice at UA. The coalition lobbied the university administration for changes to the furlough plan and salary cuts.
In August, many of the same people formed Local 7065, the United Campus Workers of Arizona. Celeste González de Bustamante is a UA journalism professor and a founding member of both the coalition and union. She said the coalition is a little more flexible than the union and focused on issues outside of workplace conditions like social justice.
The union is a wall-to-wall union and open to all, González de Bustamante said.
"Basically, anybody who gets a paycheck from the university can join our union, and that's not typical of most unions on campuses," González de Bustamante said. "Most are faculty-based or staff-based or maybe grad students."
While the union cannot collectively bargain with the university because of state restrictions, the coalition can and did when it came to issues like the furlough plan.
In October, the university announced it would be ending the furlough program in February, earlier than previously expected thanks to higher than projected enrollment.
"Because we did push back, because we were bringing these issues to the faculty senate and otherwise making them public, that the university did decide to at least scale back somewhat its initial really extreme furlough plan," González de Bustamante said.
Even after the pandemic ends, González de Bustamante said the coalition will continue to push to have the higher education system prioritize teaching, outreach and research.
---
Last year, the staff at the Arizona Republic, the state's largest newspaper, voted to form a union. Rebekah Sanders, who works at the Arizona Republic as a consumer protection reporter, said journalists across America have a long history of unionizing.
"And in recent years we've seen another wave of unionizing at newspapers because our industry is in such crisis," Sanders said. "We have seen wave after wave of layoffs and cuts to benefits and all kinds of issues that are really detrimental to journalists' working conditions and way of life."
The push to unionize came when Gannett, the company that owns the Arizona Republic, announced a merger with another large media company. With it would come huge reductions in spending.
"Those cuts were going to come down on us if we didn't stand up for ourselves and say, 'No, we need to talk about this and we need to make the decisions that are best for our newsroom,'" Sanders said.
Employees voted 2-1 to unionize, and Sanders said they are still negotiating their first contract. Sanders sees unions as useful for management because workers can identify and bring up issues before they grow into larger problems.

The Buzz
airs Fridays at 8:30 a.m. and 6 p.m. and Saturdays at 3:30 p.m. on NPR 89.1. You can subscribe to our podcast on
iTunes
and NPR One. See more from
The Buzz
.