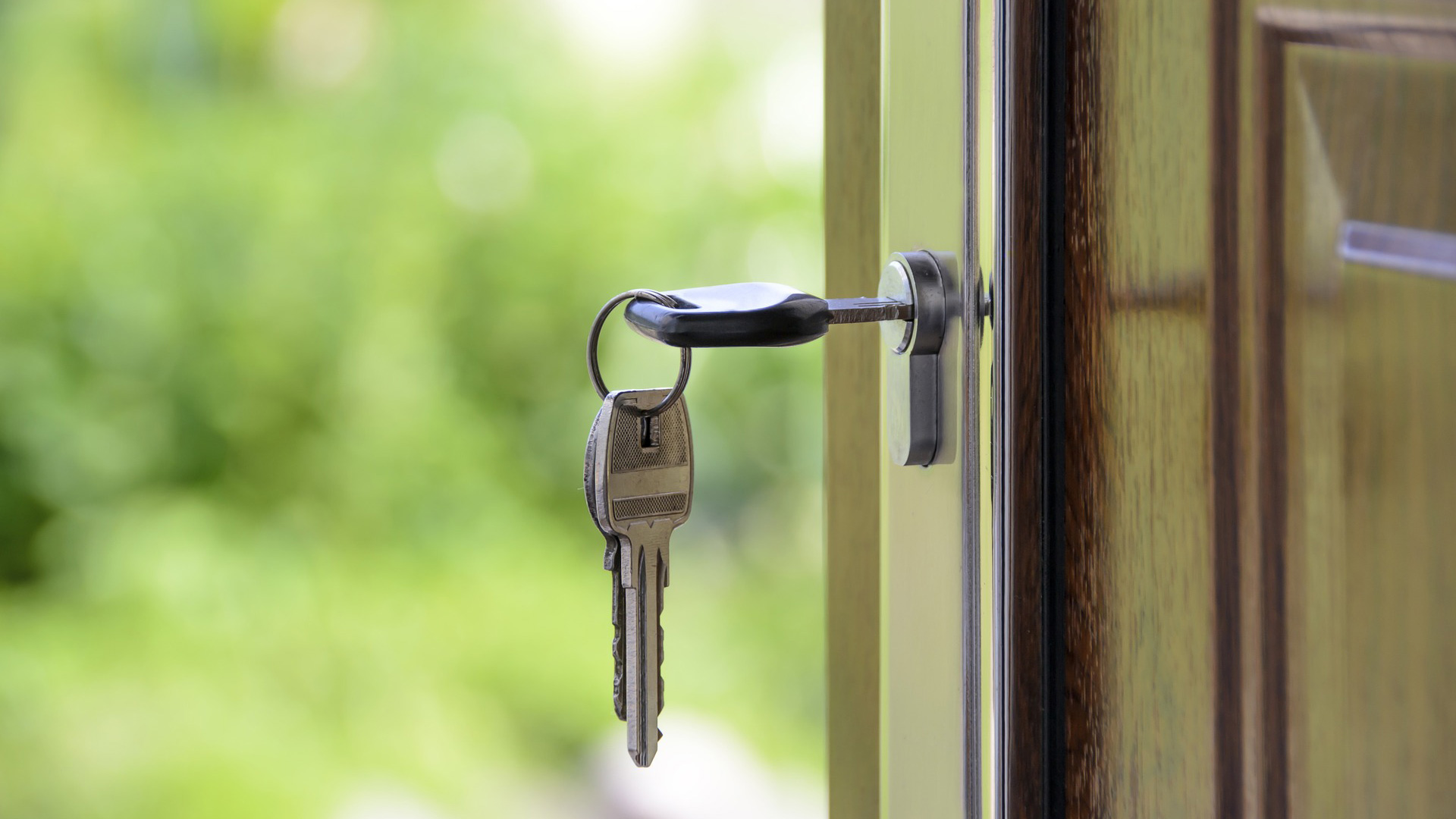 A key in a door lock.
Two dozen Southern Arizona affordable housing and homelessness service organizations are calling on Gov. Doug Ducey to protect renters after a Centers for Disease Control eviction moratorium expires Dec. 31.
Protections for renters are slated to disappear as a resurgent pandemic hobbles the country's economic recovery, says the letter sent to Ducey by organizations such as Catholic Community Services of Southern Arizona and the Primavera Foundation. "Without intervention, mass evictions will disrupt the lives of tens of thousands of Arizona's renters," it says.
Ducey extended his eviction moratorium once in July, bucking other conservative states by keeping protections in place through October, when the CDC began its own eviction ban.
A recent analysis found COVID-19 cases spiked in states that allowed their moratoriums to lapse before the CDC order took effect.
"We're talking about 433,000 COVID cases and 10,700 deaths in states where the governors sat back and waited for federal relief," said Mackenzie Pish, program manager of the University of Arizona James E. Rogers College of Law's Center for Innovation for Justice program. She said that means the governor has an obligation to protect renters.
"And if he doesn't, we're all going to collectively bear the economic, social and community cost that will come from evicting that many renters during what is now the worst part of the pandemic," she said.
It will cost over $2 billion provide services for the recently evicted, according to a November report from the UA and the National Low Income Housing Coalition.
The letter calls on the governor to issue a three-month eviction moratorium beginning Jan. 1, invest in rent relief and replenish the Rental Property Owners Preservation Fund, with has assisted over 800 landlords at a cost of nearly $10 million with about $100,000 left. The Arizona Department of Housing has about $2.5 million left in its statewide eviction-prevention fund.
Ducey has said further eviction protections should come from the federal government.