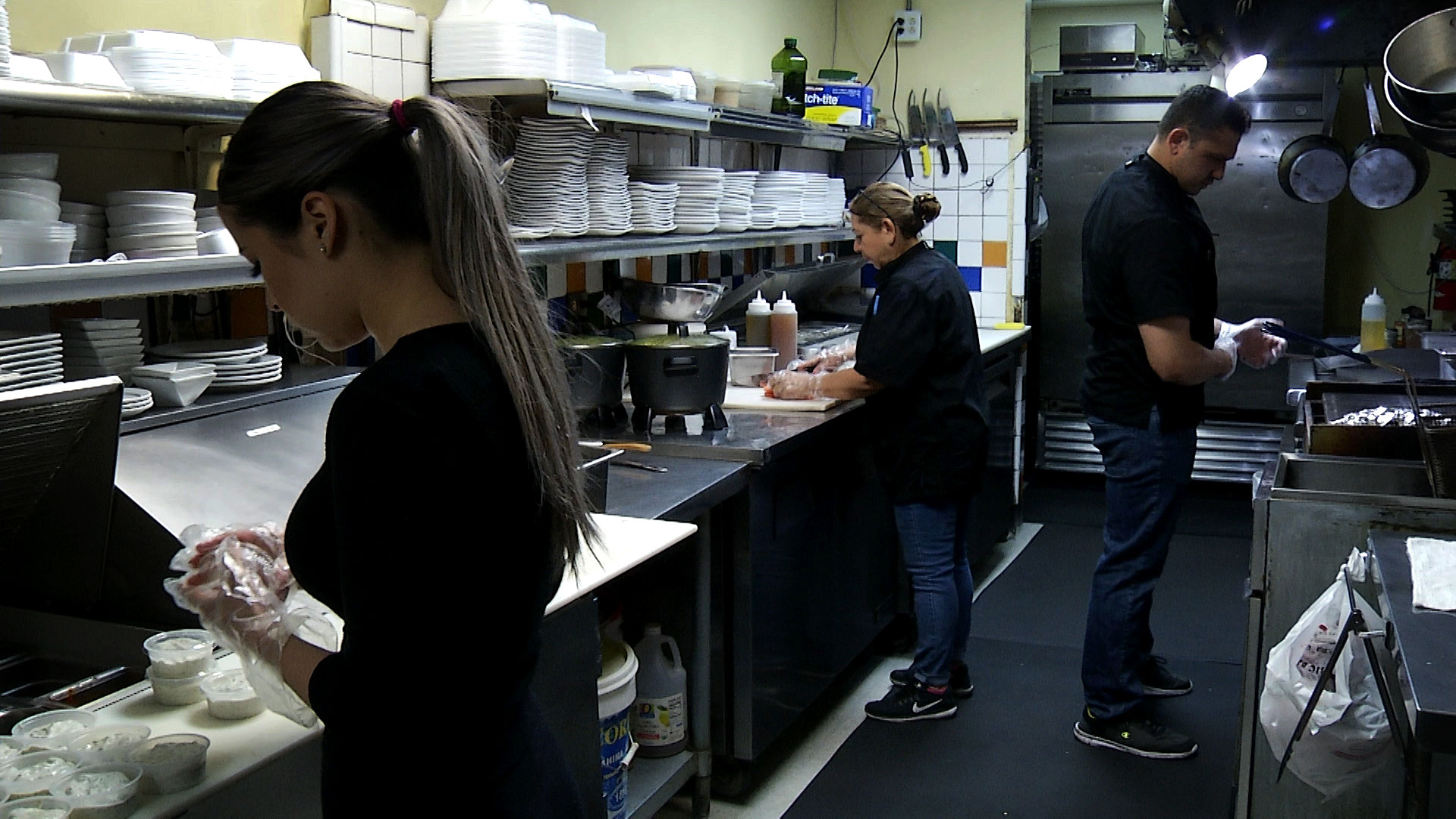 The owner of Shish Kebab House of Tucson (center) and employees work in the kitchen to fill to-go orders. The restaurant saw a sharp decline in business when it had to halt dine-in service during the Arizona's stay-at-home order. April 2020.
Nate Huffman/AZPM Staff
Even though COVID-19 case numbers continuing to rise in Arizona, the state has loosened its restrictions on business.

Last week, with little notice, the state adjusted its business "benchmarks" so that restaurants and other businesses will not have to close even in counties with the highest rates of disease transmission.
State Health Director Cara Christ said Friday that Governor Doug Ducey wants to balance the public health risk of COVID against the risk of damaging the economy. "Housing and food access and health insurance and access to a job all play a role in the overall health and long-term outcomes of our community," Christ said.
But former state health director and public health advocate Dr. Will Humble says the state is abandoning one of the best ways to slow the spread of the virus. "When the governor shut the bars, and had the restaurants go back to take out service, and finally allowed the local jurisdictions to put in a face covering ordinance, the cases dropped dramatically," he said.
Doctor Humble pointed to Pima County contact-tracing results that indicate roughly one-quarter of the people who test positive for the coronavirus have visited a bar or restaurant recently. He says temporarily shutting those businesses is one of the best ways the state can fight the pandemic.