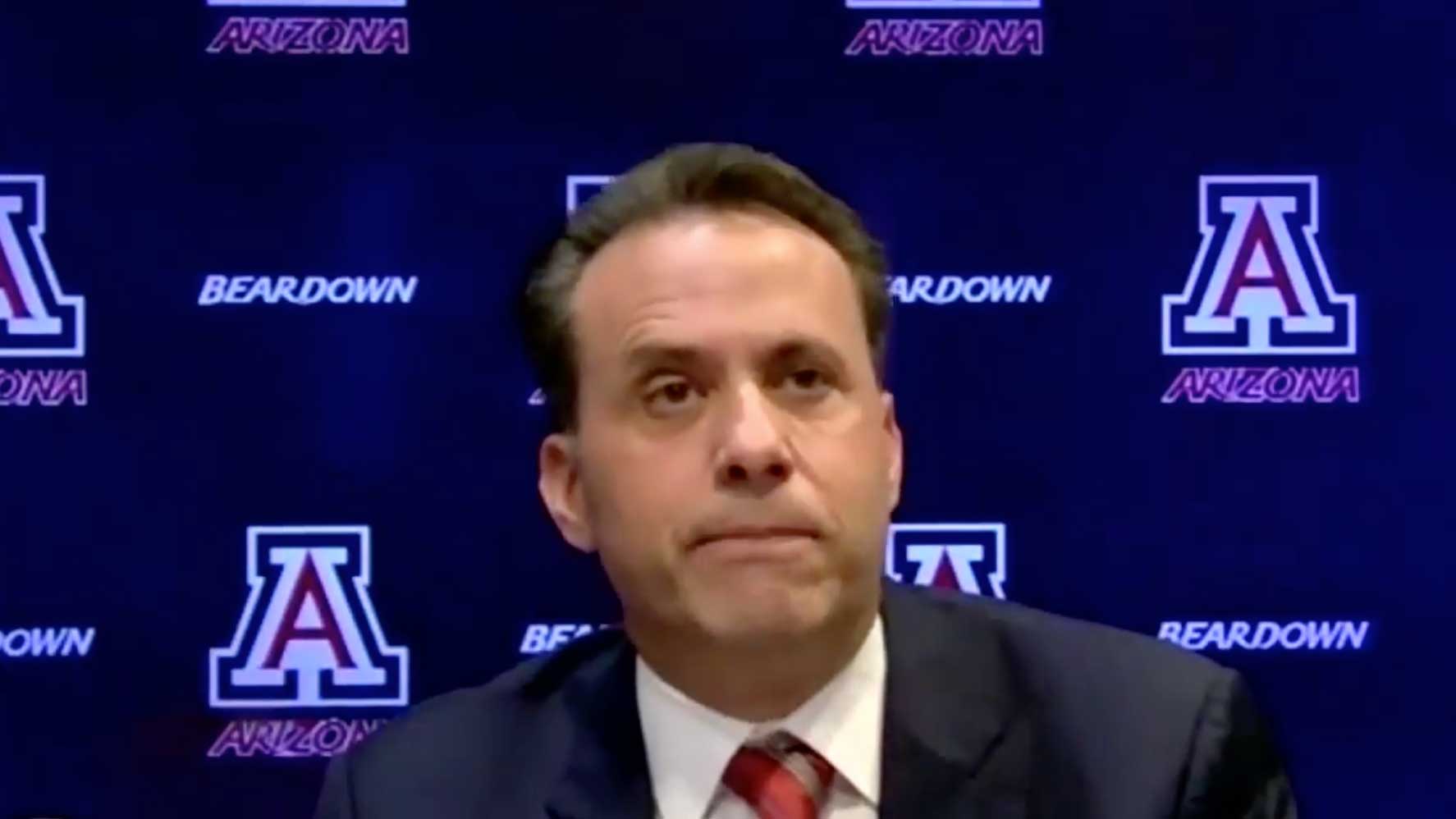 Jedd Fisch addresses the media via Zoom after being introduced as the new head football coach at the University of Arizona.
University of Arizona/Facebook
The University of Arizona introduced Jedd Fisch as the new head football coach during a midday news conference on Wednesday.
The announcement came less than two weeks after the university fired head coach Kevin Sumlin.
"We are going to do everything we possibly can from this point forward to bring back a winning culture and a winning team," Fisch said during his introductory news conference.
Fisch has spent the last season as the quarterbacks coach with the NFL's New England Patriots. He has also been an assistant coach at the University of Michigan and offensive coordinator at UCLA.
Fisch applied for the head football position at UA three years ago when the university hired Sumlin.
"He's the right man at the right time to rebuild and bring this program back to prominence," said David Heeke, UA athletic director.
Fan reaction was less enthusiastic. Many took to social media to express their displeasure.
Media reports put Fisch's salary next year at $1.8 million plus incentives.