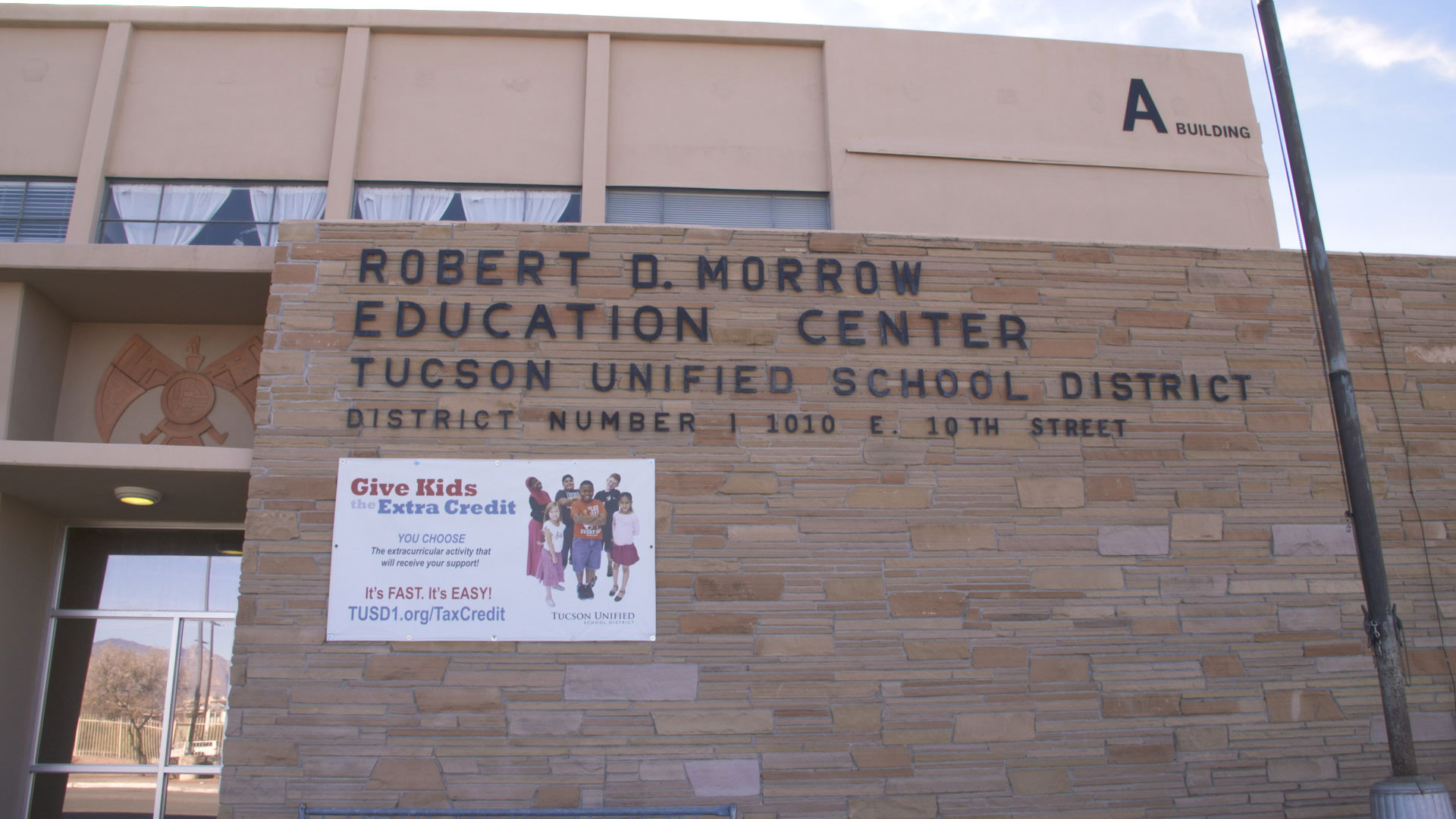 The Tucson Unified School District building.
Andrea Corona
The Tucson Unified School District will begin vaccinating it's employees within the next few weeks. Registration begins January 15 and the rollout is scheduled to start January 19.
TUSD superintendent Gabriel Trujillo says teachers will not be required to get the vaccine.
"We'll be creating conditions internally to make it as easy as possible for an employee to choose to go get the vaccine," Trujillo said.
A limited number of district employees already received the vaccine. That group includes people who work in student healthcare, like nurses and speech and language therapists.
Even with the vaccine nearly here for teachers, Trujillo said there is no proposed date for TUSD teachers and students to return to the classroom. He is sticking to his pledge that the district will not begin its hybrid model until Pima County is at a moderate or minimum level of virus transmission.