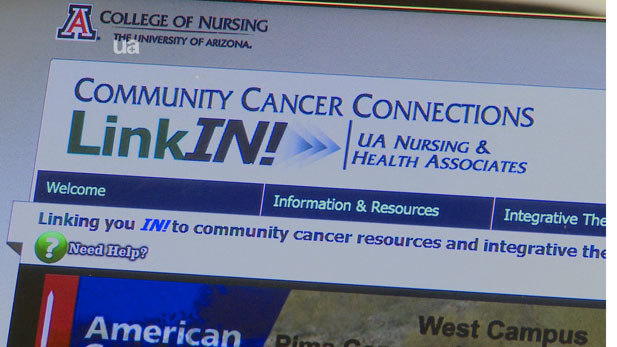 Two UA professors collaborated to create an online resource center called LinkIN! Community Cancer Connections. It provides a list of integrative therapies and providers for cancer survivors.
Mary Koithan is a co-director of LinkIN! and a cancer survivor.
"When I received the diagnosis, I was looking for information, and I was looking for one-stop shopping," she said.
She and Cathy Michaels created the online resource as a bridge for providers and services in the community.
When the team sees a gap in therapy treatment, they create it. They saw a need for a moderate exercise class for cancer survivors. They teamed up with fellow UA nursing professor Joy Kiviat to create Survivor+cise.
Melanie Huonker spoke with the team and attended one of the Survivor+cise classes. To learn more about the class and program, watch the Survivor+cise video.
Producer: Melanie Huonker | Videographers: Cooper James, Eric Rawdin | Editors: Steve Riggs, Angel Varak-Iglar and Lauren Bays