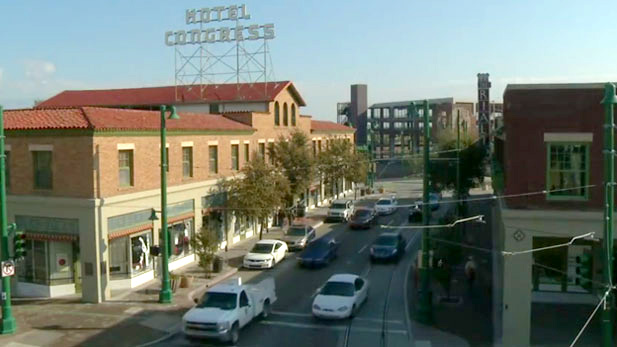 PHOTO: AZPM Staff
Downtown Tucson.
A bill that would change the way Tucson's Rio Nuevo downtown redevelopment district operates won Senate approval today.
The House already approved HB 2647, but because the Senate made some changes, it still needs one more vote in the House.
The bill requires the city of Tucson to waive impact fees within the district, and respond to building permit applications within 30 days. It also expands what the state-appointed Rio Nuevo Board can do with sales tax revenue in the district and allows Tucson to exempt new businesses in the district from sales taxes.
Sen. Paula Aboud, D-Tucson, says all the parties involved support the bill, and Senators approved it on a 21-9 vote, with support from all of the Tucson-area senators.
Rep. Ted Vogt, R-Tucson, sponsored the bill, and said earlier this year it's time to fix some of the problems in the district.