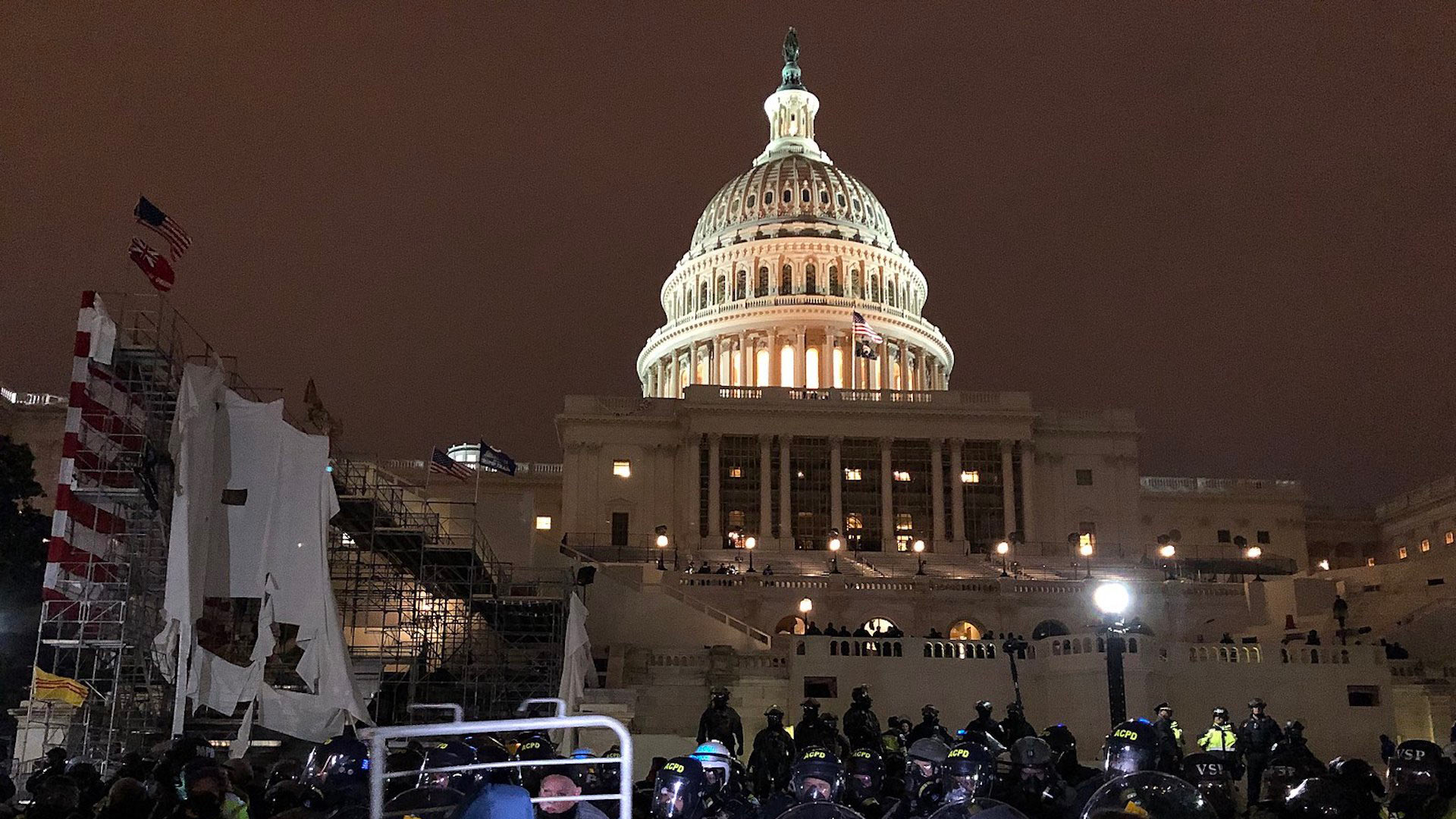 Civility researchers think the aftermath of the Jan. 6 U. S. Capitol riot will take a long time to resolve.
Tyler Merbler
Researchers say many rank and file Democratic and Republican voters may be closer to common ground on political issues than their elected representatives are.
Keith Allred heads the University of Arizona's National Institute for Civil Discourse in Washington. He notes the political divide looks different outside the Beltway.
"In fact the research shows the average Republican and the average Democrat is half as far apart on the issues as they think they are," he said.
Allred believes the country is at a turning point regarding civility. He says last month's insurrection and Presidential inauguration along with next week's Trump impeachment trial has created a tear in the national discourse which will take a long time to repair. He adds the pandemic has robbed the country of common cultural events that typically serve to unify people.