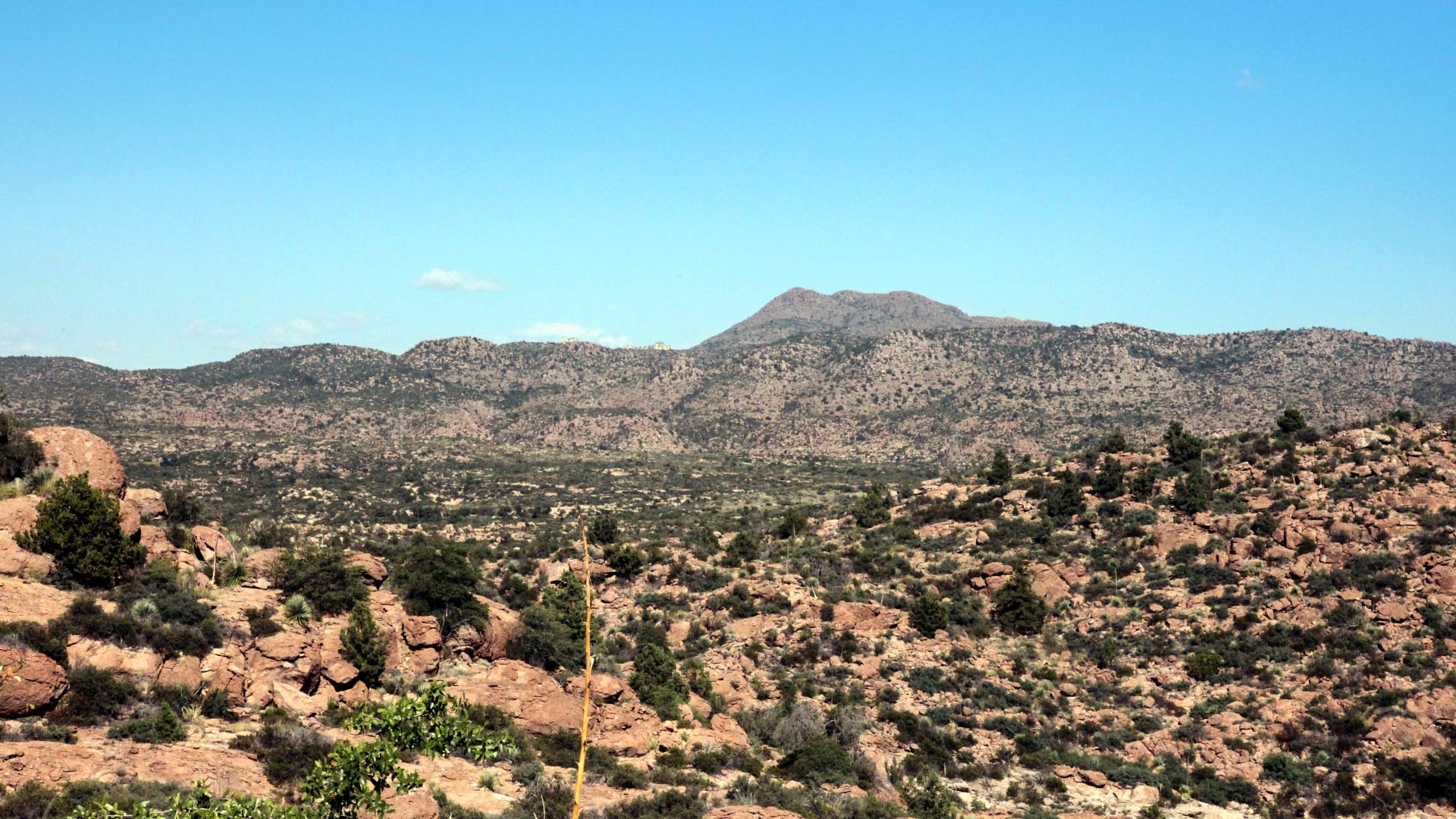 Oak Flat, east of Superior, Arizona. A company proposes to build one of the world's largest underground copper mines at this location.
AZPM
Two players in the fight over Oak Flat, a site sacred to Apache peoples and the target of an international copper company are making their cases in the Arizona Republic's opinion column.
Over the last month, tribes, and Indigenous and environmental groups filed lawsuits and other legal actions trying to stop the mining project proposed by Resolution Copper, a subsidiary of Rio Tinto and BHP. Oak Flat stands above one of the largest undeveloped copper deposits in the world.
Project Director Andrew Lye wrote in his Jan. 21 op-ed that the mine would have a positive economic impact and would be a boon to American renewable energy and technology industries.
He said, "Native American tribes are very much at the table shaping this project."
Chairman of the San Carlos Apache Tribe Terry Rambler shot back in an op-ed Thursday that he and other leading Native organizations "remain vehemently opposed" to the mine, and he called Lye's statement about tribal participation misleading.
"This project will desecrate Chich'il Bildagoteel, also known as Oak Flat, which is the heart of our religious and cultural beliefs," said Rambler. "There is no agreement between the tribe and Resolution. Both the foreign mining companies and the federal government have completely ignored our grave concerns about this misguided project that would collapse Oak Flat into a 1,000 foot-deep, mile-wide crater."
The final environmental impact statement from the U.S. Forest Services estimates the crater will be 800 to 1,115 deep and approximately 1.8 miles wide.
A federal judge is currently weighing the need for a preliminary injunction to temporarily stop activity on the project.